Volatile Monthy Expiry! Metal Stocks Shine - Post-Market Analysis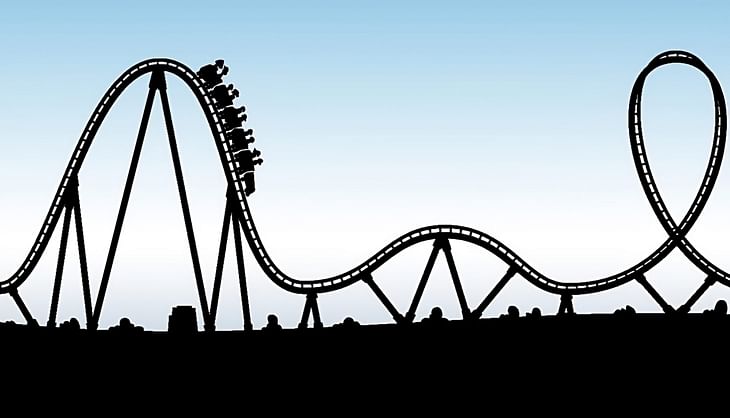 NIFTY started the day flat at 19,729 with a gap-up of 57 points. The index immediately fell, taking rejection from the earlier support zone of 19,700. It moved down till yesterday's low of 19,660 zones (making lower lows), gave a strong pull-back to the 19,700 zone, and took rejection there. Then, Nifty gave a good fall to 19,620 levels and took support from there to move again sharply to the rejection zone of 19,700. Nifty closed at 19,680, up by 8.25 points or 0.04%.
BANK NIFTY (BNF) started the day at 46,154 with a gap-up of 231 points. The index fell to the 45,900-600 support zones but couldn't sustain. After the breakdown and re-test of those levels, Bank Nifty further fell to 45,600 levels to take support and gave a huge recovery till the rejection zone of 45,900 zones. BNF closed at 45,845, down by 78 points or 0.17%.
Nifty Metal (+2.94%) and Nifty Media (+1.5%) moved up the most, while Nifty PSU Bank (-1.4%) fell sharply.
Major Asian markets closed mixed. European markets are currently trading in the green.
Today's Moves
Hindalco (+3.82%) was NIFTY50's top gainer.
Metal stocks Tata Steel (+3.25%), JSW Steel (+3.2%), NTPC (+2.4%), NALCO (+2.9%), Hindustan Copper (+5.4%), and others surged today.
Jyothy Labs (+19.9%) rallied after its net profit jumped 102% to ₹96.25 crore on the back of moderating input costs and a stable demand environment in Q1 FY24.
Asian Paints (-4.04%) was NIFTY50's top loser. The company's consolidated net profit rose 53% YoY to Rs 1,550 crore; beating street estimates.
ITC (-1.9%) continued its fall after announcing the demerger of its hotel business.
Olectra Greentech (-9%) shares have fallen 21% in 7 days. BSE and NSE have placed the stock under the long-term ASM framework.
Markets Ahead
Markets have turned bearish, and the levels mentioned in yesterday's post-market analysis acted as planned. Our targets of 19,560 in Nifty and 45,500 in Bank Nifty are still intact. So if there's a follow-up tomorrow, those targets could be hit!
Nifty: Now, the important resistance is clearly 19,700 and the important support is near 19,560 (which also coincides with the falling channel pattern low). If there's a flat opening tomorrow below 19,700, Nifty can have another round of sell-off tomorrow. On the other hand, if there's a breakout from the 19,700 level, the index can move to the 19,770 resistance level.
Bank Nifty: The index is now below the support zone of 45,900 and has turned bearish. But on a 5 min chart, there's a bullish head and shoulder pattern that's been formed. So if the index crosses 45,800 tomorrow, we can expect it to fall to today's low and eventually till the 45,500 level. If there's a breakout from 46,000 levels, Bank Nifty can move to 46,250 as the first target.
FIN NIFTY was super volatile like Nifty and Bank Nifty on expiry day. The index made some crazy moves, creating trouble for both option buyers and sellers. But if you were a safe/conservative option seller, you would have made money!
Meanwhile, business activity in the U.S. slowed to a five-month low in July, dragged down by decelerating service-sector growth. The Federal Open Market Committee's (FOMC) meeting will begin today. Investors are expecting the group to raise interest rates by 25 basis points to their highest level since 2001.
How did your expiry trading go? Let us know in the comments section of the marketfeed app.
Post your comment
No comments to display