V-Shaped Recovery From Lows! Retracement or Trend Reversal Next? - Post-Market Analysis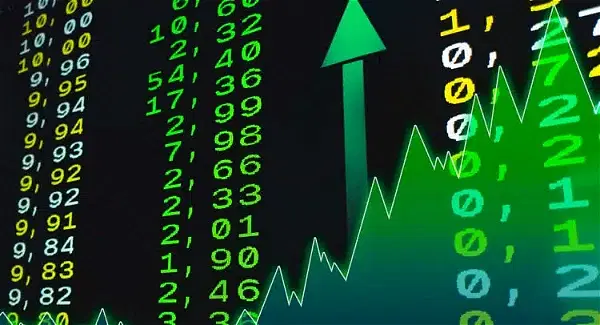 NIFTY started the day flat at 19,258. Right from the first 5 min candle, the index moved up with strength, making higher lows, and moving up over 200 points to 19,460 levels. Nifty closed at 19,435, up by 181 points or 0.94%.
BANK NIFTY (BNF) started the day flat at 43,996. The index initially fell to 43,830 levels. But similar to Nifty, Bank Nifty also gave a strong upward rally of more than 700 points from the intraday low to resistance levels of 44,500 levels. BNF closed at 44,436, up by 446 points or 1.02%.
All indices except Nifty Pharma (-0.56%) closed in green. Nifty Metal (+2.8%) moved up the most.
Major Asian markets closed in the green. European markets are currently trading flat-to-green.
Today's Moves
NTPC (+4.7%) was NIFTY50's top gainer. The company said it will partner with Oil India to explore collaborations in the renewable energy, hydrogen space.
BHEL (+12.29%) surged after the company received an order worth ₹15,530 crore from state-run NTPC.
Stocks in the railway sector: RailTel (+15.5%), IRFC (+11.06%), RVNL (5.5%), and IRCTC (+2.43%) moved up with strength today.
Cipla (-0.9%) was NIFTY50's top loser.
Brightcom Group (-5%) hit lower circuit for the 8th straight session since SEBI's interim order.
Markets Ahead
Both indices witnessed strong buying at crucial support levels— covering the fall from the previous two sessions. This could just be a retracement of the fall from highs. So it's essential to see if the markets break major resistance levels for a confirmed reversal.
Nifty: On a 2-hour time frame, the index is moving in a range between 19,240 and 19,460 levels— giving moves on both sides. The index has to cross the 19,600 zone for a trend reversal (which also represents the 50% Fibonacci levels). Till then, the immediate resistance will be 19,460 levels. If that's breached, 19,520 and 19,600 levels could be the targets. The important support to watch out for is the 19,390-400 levels. And if that's broken, the index can fall to 19,360 and 19,300 levels again.
Bank Nifty: The index is also moving in a very wide range between 43,800 and 44,800 levels, giving volatile moves. This up-move can still be a retracement as the 50% Fib level in BNF at 45,000 has to be crossed for trend reversal. Until then, the index will still be under a bearish trend. Now, the important resistance is 44,500— and a breakout from there can give us targets of 44,800 and 45,000. The immediate support level to look out for is 44,200. A breakdown from that level can give us targets of 44,000 and 43,800.
Today's market up-move can be attributed to positive global signals, a domestic manufacturing PMI that exceeded expectations, and encouraging GDP growth data.  India's S&P Global Purchasing Managers' Index (PMI) surged to 58.6 in August from July's 57.7— reaching its highest point since May.
How did this week go? Are you in net profit or loss? Let us know in the comments section of the marketfeed app.
Don't forget to tune in to 'The Stock Market Show' on our YouTube channel at 7 PM!
Post your comment
No comments to display