Test of 44,000 or Caution Before Fed Decision? - Post-Market Analysis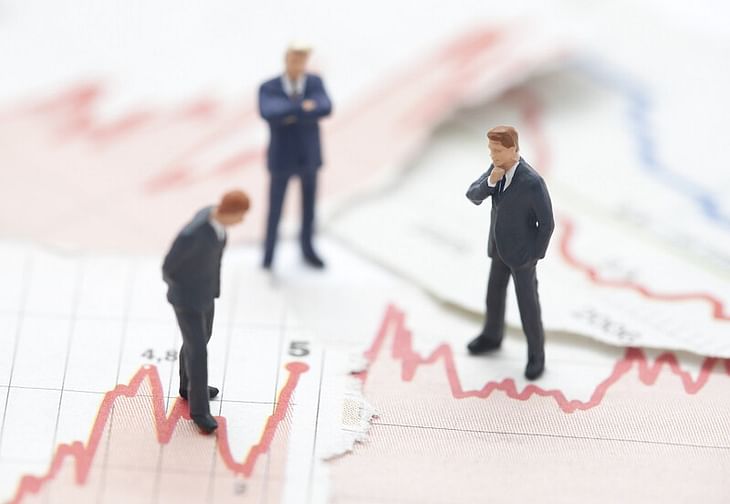 NIFTY started the day at 18,744 with a gap-up of 28 points. There was an immediate sell-off till yesterday's consolidation zone. Then, the index gave a strong uptrend to the resistance level of 18,770 and consolidated for the rest of the day. Nifty closed at 18,755, up by 39 points or 0.21%.
BANK NIFTY started the day at 44,181 with a gap-up of 102 points. Similar to Nifty, Bank Nifty saw selling pressure in the opening hours and came down to the previous day's low. Then, the index simply consolidated throughout the day in a 90-point range. BNF closed at 43,988, down by 91 pts or 0.21%.
Nifty Metal (+1.4%) moved up the most, while Nifty Media (-0.56%) fell the most.
Major Asian markets closed mixed. European markets are currently trading in the green.
Today's Moves
Tata Consumer (+5.2%) was NIFTY50's top gainer. The stock hit a record high of Rs 865 on the back of a positive growth outlook.
Reliance (+1.23%) hit a 5-month high today. The company climbed eight spots to the 45th rank on Forbes' latest Global 2000 list of public companies worldwide.
Vodafone Idea (+2.6%) jumped up to 10% intraday amid reports suggesting the company has proposed to infuse total equity of Rs 14,000 crore in the near term as part of its revival plan.
FACT (+14.6%) jumped on the back of strong volumes.
Bajaj Finance (-0.98%) was NIFTY50's top loser.
Zomato (-5.3%) fell heavily today. The National Commission for Scheduled Castes has served a notice to the company for the portrayal of a Dalit character in one of its ad campaigns.
Markets Ahead
Nifty is looking much stronger when compared to Bank Nifty. However, the index is now at the 18,780 resistance zone from where the earlier sell-off happened. On the other hand, Bank Nifty is at the 43,950-44,000 support zones.
If Nifty gives a breakout from this consolidation zone with the help of Bank Nifty, both indices can give a good rally on the upside. But if resistance is taken in Nifty and Bank Nifty breaches its support zone, we could see a good fall to the 18,680 zones in Nifty and 43,450 zones in Bank Nifty.
Bank Nifty has been consolidating over the past week, and the relative strength index (RSI) has been showing negative divergence. This indicates more possibility of downside breakdown from the 43,900 level.
Being a weekly expiry tomorrow, we can expect some good directional moves tomorrow since Nifty is looking strong and Bank Nifty has been consolidating all these days.
Did you check the intraday charts of HDFC Bank (1,610), HDFC (2,655), and SBIN (578) today? These three stocks faced multiple strong horizontal resistances. Breakout in any of these might trigger movement in others as well.
Meanwhile, India's wholesale price-based (WPI) inflation fell by 3.48% year-on-year in May.
What levels are you watching out for expiry tomorrow? Let us know in the comments section of the marketfeed app.
Post your comment
No comments to display