Technicals Indicate Market-Wide Consolidation. SBI to Breakout This Week? - Post-Market Analysis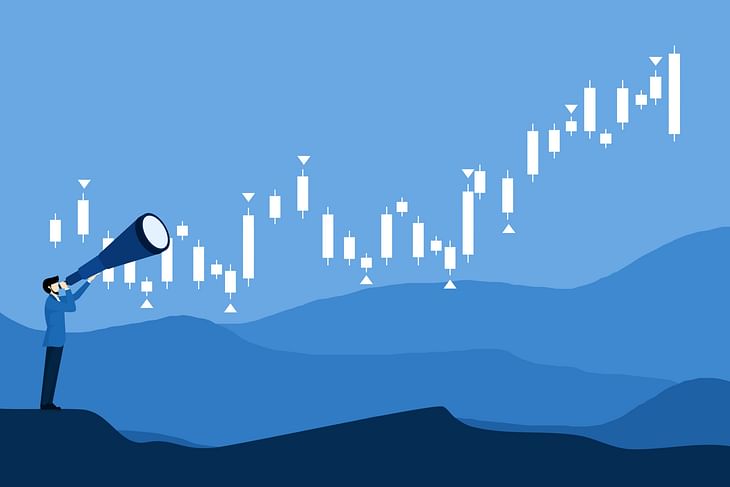 Post-Market Analysis for July 31, 2023:
NIFTY started the day at 19,666 with a small gap-up of 20 points. The index formed a 75-point red candle at opening (5-min time frame) and took support at 19,597 levels. From there, Nifty gradually moved up to 19,700 zone, consolidated for over 3 ½ hours, and made a sharp up-move at 3 PM to 19,770 levels. Nifty closed at 19,753, up by 107 points or 0.55%.
BANK NIFTY (BNF) started the day at 45,546 with a gap-up of 78 points. The index formed a 190-point red candle at opening and took support at 45,360. Then, it slowly moved up, consolidated between 45,450 and 45,580 levels for nearly 3 ½ hours, and broke out of the consolidation to hit the day's high at 45,695. BNF closed at 45,651, up by 183 points or 0.4%.
All indices except Nifty FMCG (-0.6%) closed in the green. Nifty Metal (+1.7%) moved up the most.
Major Asian markets closed up to 1.3% in the green. European markets are currently trading flat-to-green.
Today's Moves
NTPC (+3.9%) was NIFTY50's top gainer. The company's net profit fell 6% YoY to ₹4,871 crore in Q1 FY24, with revenue up 19%.
BLS International (+14.2%) surged on the back of strong volumes.
Natural gas distributor GAIL (+1.36%) rose to a near five-year high after UBS double-upgraded the stock.
Maruti Suzuki (+1.56%) posted its Q1 results after market hours today. Net profit jumped 2.5x YoY to ₹2,485 crore; revenue rises 22%.
Apollo Hospital (-3.2%) was NIFTY50's top loser.
Piramal Enterprises (-5.7%) fell sharply after posting poor financial performance in Q1 FY24. The company has also announced a ₹1,750 crore stock buyback.
Markets Ahead
A smart ending to the month, which indicates stability in the upcoming days. Let's dive into technical analysis this week.
Nifty will continue its strength till it falls below the 19,560-600 zone, in which Friday's day low lies. There is a high chance of consolidation this week in the 19,560-860 region.
I will be watching only three levels in Bank Nifty tomorrow, 45,200 (support), 45,750 and 45,920 (resistance). It has been in a stellar rally recently— 13% in 5 months!
Keep an eye on SBI's ₹620 level as technicals indicate a super breakout.
I will be watching 20,200 as an expiry day support in FIN NIFTY for tomorrow.
Look out for important economic data like India's manufacturing & services PMI, auto sales data, and others this week!
What levels are you watching out for FIN NIFTY expiry tomorrow? Let us know in the comments section of the marketfeed app.
Don't forget to tune into The Stock Market Show at 7 PM on our YouTube channel!
Post your comment
No comments to display