Selling Continues! Reliance, ITC Drag Nifty - Post-Market Analysis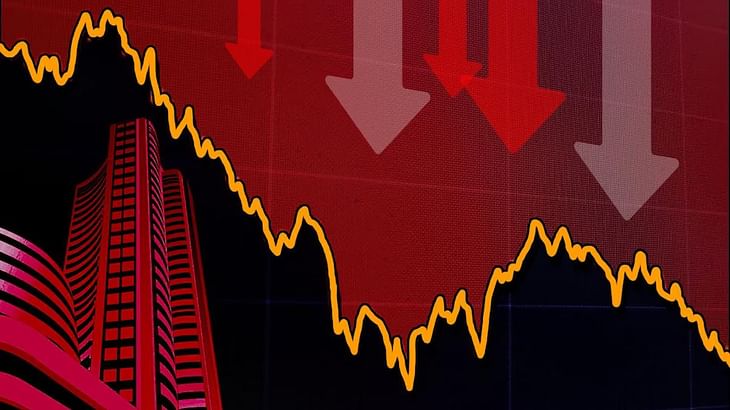 Post-Market Analysis for Aug 17, 2023:
NIFTY started the day at 19,450 with a small gap-down of 14 points. From opening itself, the index was under selling pressure, and it fell steadily to 19,320 levels— a fall of nearly 120 points. Then, it gave a small retracement and closed at 19,365, down by 99 points or 0.51%
BANK NIFTY (BNF) started the day at 43,897 with a gap-down of 49 points. While Nifty was weaker, Bank Nifty went sideways and moved between 43,750 and 44,050 levels. BNF closed at 43,891, down by 55 points or 0.13%.
All indices except Nifty PSU Bank (+1.4%) and Nifty Realty (+0.12%) closed in the red. Nifty FMCG (-0.89%) fell the most.
Major Asian markets closed mixed. European markets are currently trading flat-to-red.
Today's Moves
Adani Ports (+4.32%) was NIFTY50's top gainer on the back of strong volumes.
Apar Industries (+9.8%) surged after the company's management gave a positive outlook on its business.
Cochin Shipyard (+9.4%) continued its strong rally after posting robust Q1 FY24 results. The stock has zoomed 40% in three trading sessions.
ITC (-2.05%) was NIFTY50's top loser. The company's board approved the demerger of its hotels business yesterday. Meanwhile, analysts said that the next-term outlook for ITC remained strong.
Heavyweight stock Reliance (-1.4%) also dragged down the markets.
IRFC (-7.02%) fell sharply after reports stated that the Indian government was planning to sell its stake in the company.
Markets Ahead
Both indices gave mixed signals today: Nifty was weak, while Bank Nifty was holding strong. If we look broadly, we can say that the indices are mostly consolidating within a range.
Nifty The index is stuck in a range between 19,300 and 19,500— and these levels could act as strong support and resistance levels, respectively. But the immediate resistance to watch out for is 19,420. If the support level is breached, Nifty can give us targets of 19,200 and 18,900 eventually. Meanwhile, the upside target of 19,630 can be attained if the market crosses 19,500.
Bank Nifty: The index is still in our volatile zone between 44,500 and 43,400. Bank Nifty can continue to be volatile and hit stop losses on both sides as long as it trades in this range. So wait for this range to be broken.
The day was fairly easy for both option buyers and sellers!
As per reports, there are two negative factors weighing on global stock markets now: (1) US Federal Reserve's minutes indicate that one more rate hike may be needed in this rate-hiking cycle to curb inflation. (2) Chinese macro data indicate that the economy is slowing more-than-expected earlier, and this will impact global economic growth.
How was expiry trading? Are you in net profit or loss? Let us know in the comments section of the marketfeed app.
Don't forget to tune into The Stock Market Show at 7 PM on our YouTube channel!
Post your comment
No comments to display