Panic Selling in the Markets. Pharma Stocks Surge! - Post-Market Analysis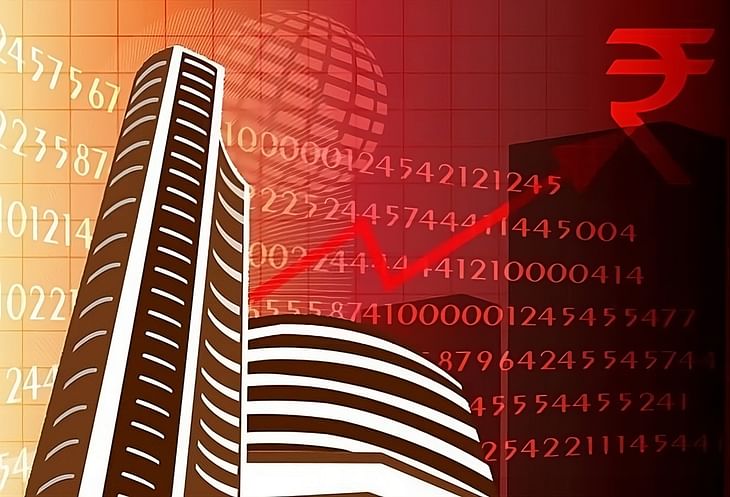 NIFTY started the day at 19,463 with a gap-down of 62 points. Initially, the index tried moving up, but the earlier support of 19,500 now turned into resistance. After forming a double top near the 19,500 zone, the index crashed without a retracement till 19,300 and then gave a sharp recovery of 100 points like yesterday to 19,400 levels. Nifty closed at 19,381, down by 144 points or 0.74%.
BANK NIFTY (BNF) started the day at 44,862 with a gap-down of 132 points. Initially, the index tried moving above 45,000, but that level acted as a strong resistance. Similar to Nifty, Bank Nifty also fell nearly 750 points to the low of 44,300 levels (which is also a support zone). Then, there was a small retracement to 44,600. BNF closed at 44,513, down by 482 points or 1.07%.
All indices except Nifty Pharma (+1.04%) and Nifty Media (+0.91%) closed in red. Nifty Realty (-1.78%) fell the most.
Major Asian markets closed mixed (Japan's Nikkei fell 1.6%). European markets are currently trading in the red.
Today's Moves
Adani Ent (+2.39%) was NIFTY50's top gainer. The company posted a 44% YoY increase in net profit to ₹674 crore, while revenue fell 38% YoY to ₹25,438 crore.
IRFC (+12.6%) hit a 52-week high of ₹45.3 today. IRFC and RITES signed an agreement to explore avenues of mutual collaboration in the railway ecosystem and transport infrastructure sector. Read more reasons for the stock's recent rally here.
Pharma stocks Mankind Pharma (+9.1%), Laurus Labs (+5.4%), Lupin (+4.1%), Gland Pharma (+3.1%), and others showed strong grains in a weak market.
UPL (-3.02%) was NIFTY50's top loser. The stock hit over a 2-year low on weak June quarter results.
Vedanta (-6.65%) fell up to 9% after a block deal took place on the exchanges wherein ~16.5 crore shares of the company worth ₹4,270 crore changed hands.
Godrej Properties (-5.2%) fell after the company said its pre-sales declined by 11% YoY to ₹2,250 crore as delayed launches adversely affected bookings.
Markets Ahead
As said in yesterday's post-market report, the target of 19,300 in Nifty was achieved today. But 44,150 in Bank Nifty is yet to be achieved.
Markets are clearly under selling pressure without any retracement. So tomorrow, we can expect a range-bound movement if the market opens with a big gap up or gap down. If the market opens flat and breaches today's low, more bearishness can kick in.
Nifty: The important support for Nifty is now clearly 19,300. If that level is breached, the index can fall to 19,200 levels. The important resistance to watch out for is the 19,400-420 region, and 19,500 can be achieved if this resistance is crossed.
Bank Nifty: The important support for Bank Nifty is at 44,500 and the important resistance will be 44,750. A breakdown from 44,500 can give us a target of 44,150 and a breakout from 44,750 can give us targets of 45,000-200.
The markets are still under selling pressure. So even if there's an up-move, it can be just a pullback, and the markets can continue to fall in the coming days.
If one played safely on today's expiry day, it could've been an easy day for non-directional option sellers as well. Option buyers might have found it difficult to capture the trade as there was no retracement given for an entry.
Meanwhile, India's services activity recorded the fastest growth rate in 13 years on strong demand. S&P Global's India Services Purchasing Managers' Index rose from 58.5 in June to 62.3 in July.
How did your expiry go? Let us know in the comments section of the marketfeed app.
Don't forget to tune into The Stock Market Show at 7 PM on our YouTube channel!
Post your comment
No comments to display