No Strength in the Market! - Post-Market Analysis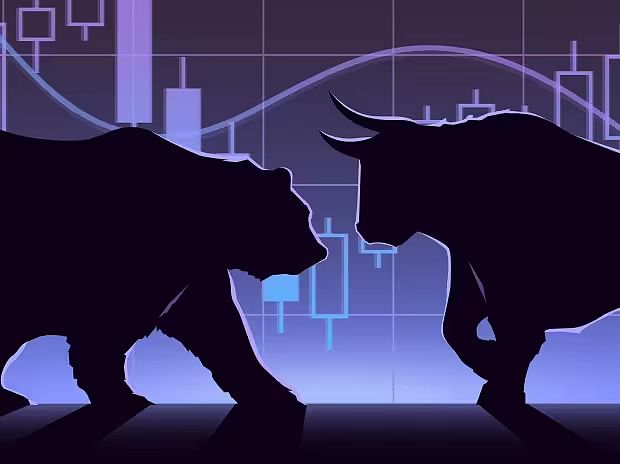 NIFTY started the day at 19,417 with a small gap-up of 23 points. Throughout the day, the index consolidated within just a 60-point range! Nifty closed at 19,396, up by 2.85 points or 0.01%
BANK NIFTY (BNF) started the day at 44,125 with a gap-up of 123 points. Similar to Nifty, Bank Nifty also consolidated within a 150+ point range throughout the day with negative bias. BNF closed at 43,993, down by 8.75 points or 0.02%.
All indices except Nifty PSU Bank (-0.49%), Nifty Pharma (-0.2%), Nifty IT (-0.11%), and Nifty Finserv (-0.1%) closed flat-to-green. Nifty Metal (+0.85%) moved up the most.
Major Asian markets closed in green. European markets are currently trading up to 1% in the green.
Today's Moves
Adani Ent (+2.21%) was NIFTY50's top gainer. ​​Kempas Trade & Investment (a promoter group company) acquired 2.53 crore shares of Adani Enterprises between August 7-18, raising its overall stake in the company to 69.87%.
BHEL (+10%) hit a six-year high of ₹112.85. The company secured an order worth ₹4,000 crore from a wholly-owned subsidiary of Adani Power yesterday.
Linde India (+9.86%) hit a 52-week high of ₹5,900 after the company said it expects healthy growth from the healthcare sector and expansion in the steel sector.
BPCL (-1.46%) was NIFTY50's top loser.
Tamilnad Mercantile Bank (-5.2%) fell after its massive 19% rally yesterday. The company has partnered with fintech platform provider Jocata to offer digital lending products to customers.
Markets Ahead
Both indices tried moving up, but there wasn't enough strength in the market. Nifty and Bank Nifty have been mostly consolidating over the past few trading sessions, and this indicates that there could be a directional breakout or breakdown in the coming days.
Nifty: The immediate support zone for Nifty is 19,380 and 19,350 levels. The immediate resistance is 19,420— and a breakout from this level can give us targets of 19,490, 19,500 and eventually 19,600. On the downside, we can expect a target of 19,300 (a very strong support).
Bank Nifty: The index has been in a very tight consolidation within a range between 44,100 and 43,700. Let's wait for a breakout or breakdown from these levels with a re-test for further confirmation of the direction.
Fin Nifty: The index had a bearish day as it fell 130 points from the day's high. But as the fall was slow and gradual, it never gave trouble for non-directional option sellers. 19,650 remains strong as a resistance level, and 19,500 can act as an immediate support zone.
As per reports, the strong US economy is supporting global growth and global equity markets. However, the sharp spike in US bond yields (the 10-year yield at 4.34% is the highest since 2007) is negatively affecting the flow of capital to emerging markets like India. If bond yields go down and inflation softens, things might improve.
How was FIN NIFTY expiry? Let us know in the comments section of the marketfeed app.
Don't forget to tune into The Stock Market Show at 7 PM on our YouTube channel!
Post your comment
No comments to display