Nifty Hits Record High at 20,000! What Next? - Post-Market Analysis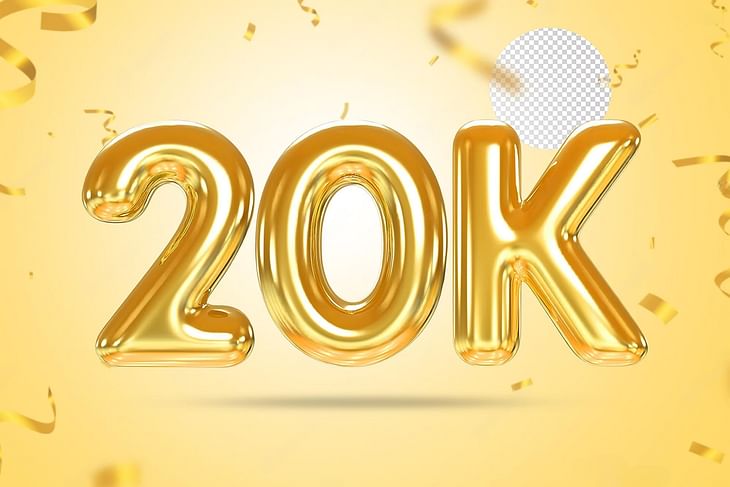 NIFTY started the day at 19,890 with a gap-up of 70 points (above important resistance levels). The index continued the up move gradually to hit a fresh all-time high of 20,008.15 by moving 140 points from the intraday low to high. Nifty closed at 19,996, up by 176 points or 0.89%.
BANK NIFTY (BNF) started the day at 45,340 with a gap-up of 194 points. Initially, the index consolidated near the previous high of 45,350 levels. Then, it eventually gave a breakout and moved up 400 points from the intraday low to 45,600 levels. BNF closed at 45,570, up by 414 points or 0.92%.
All indices except Nifty Media (-0.33%) closed in the green. Nifty PSU Bank (+3.13%) moved up the most.
Major Asian markets closed mixed. European markets are currently trading in the green.
Today's Moves
Adani Ports (+6.96%) was NIFTY50's top gainer.
Adani Ent (+3.8%) also closed well in the green today. As per reports, promoters have boosted their holdings in the Adani Group companies as part of an ongoing strategy to recover from the negative publicity.
SJVN (+20%) zoomed after the company's green energy arm signed a power purchase agreement with Bhakra Beas Management Board to develop an 18 MW solar power project.
ITI (+19.97%) jumped after the company said it has developed a laptop and micro PC in association with Intel Corporation.
Coal India (-1.12%) was NIFTY50's top loser.
Natco Pharma (-7.7%) fell sharply after the company was named a defendant in an antitrust lawsuit in the US last week.
Markets Ahead
As mentioned in our earlier post-market report, Nifty and Bank Nifty are yet to catch up to our target of a record high. As markets have been stretched out a lot without much of a retracement, major indices could face some rejection near their all-time highs. Moreover, the increase in India Vix by nearly 6% today indicates a similar scenario. So wait for proper price action to sell. If the rally continues, it's wise to stay with the trend.
Nifty: The index is at an all-time high! The immediate resistance to watch out for will be 20,000 round levels. If there's a big gap, some profit booking could be seen. And if there's a gap-down, we could witness a retracement. So, the important support now is 19,930 levels. A breakdown from there can give us targets of 19,870 and 19,820.
Nifty is also respecting a trendline (as shown below). So watch out for the breakdown from this trendline for a retracement.
Bank Nifty: The important support for the index is near 45,400. A breakdown from there can give us targets of 45,150 and 45,000. Meanwhile, the important resistance to watch out for is near the 45,700 level. A breakout could give us targets of 46,000 and 46,250 levels eventually.
As per market experts, investors' optimism about India's role in the G20 summit outweighed concerns about crude oil prices hitting $90. Today's up-move in Nifty was mainly driven by a rise in heavyweights like Reliance and banks.
Do you think Nifty will move past 20k tomorrow? Let us know in the comments section of the marketfeed app.
Don't forget to tune in to The Stock Market Show at 7 PM on our YouTube channel!
Post your comment
No comments to display