Markets Take a Pause! Nifty Hits Fresh All-Time High - Post-Market Analysis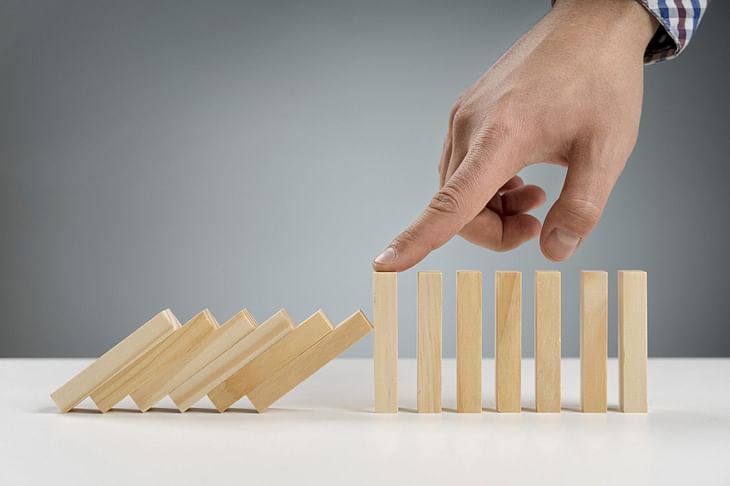 NIFTY started the day at 20,127 with a gap-up of 57 points. The index moved up 40 points to 20,170 levels— creating a fresh all-time high! After making a double top, Nifty fell to 20,050 levels and consolidated within a 50-point range between 20,050 and 20,100 levels for the most part of the day. Nifty closed at 20,103, up by 33 points or 0.16%.
BANK NIFTY (BNF) started the day at 46,013 with a gap-up of 103 points. After the initial up-move to 46,150 levels, the index faced rejection and fell over 350 points till the 45,800 support zone. It later bounced back to 46,000 levels and consolidated between these levels for the most part of the day. BNF closed at 46,000, up by 91 points or 0.2%.
All indices except Nifty Media (-0.4%) and Nifty FMCG (-0.15%) closed in the green. Nifty PSU Bank (+1.64%) moved up the most.
Major Asian markets closed up to 1.5% in the green. European markets are currently trading mixed.
Today's Moves
UPL (+3.85%) was NIFTY50's top gainer. Antique Stock Broking has revised the stock's rating to 'Buy'.
Central Bank (+10.89%) jumped on the back of strong volumes.
NBCC (+7.7%) moved up after the civil construction firm received an order worth ₹180 crore from Steel Authority of India Ltd.
Sugar stocks Dhampur Sugar, Avadh Sugar, Balrampur Chini Mills, Rana Sugar, Shree Renuka Sugars, Eid Parry, Triveni Engineering, and others closed 4-11% in the green. Reports reveal that sugar prices may rise as Maharashtra's sugar output is set to fall to a 4-year low in the 2023-24 crop year.
Asian Paints (-1.14%) was NIFTY50's top loser. Stocks of paint companies were in focus today after Grasim Industries announced plans to launch its paints business 'Birla Opus' in Q4 FY24.
Markets Ahead
Our targets of 20,150 levels in Nifty and close to 46,200 in Bank Nifty were achieved. The markets are holding these higher levels and the current dips appear to be minor corrections. Given the ongoing strength in the markets, you could consider option buying trades, which may offer more rewarding opportunities with a higher probability of success.
Nifty: The index is currently facing strong resistance around the 20,100 level. If Nifty manages to surpass this hurdle, it may potentially reach its all-time high at 20,170, with the next target being 20,250. On the other hand, if there's a decline below 20,040, it could push the index down to the 20,000 mark and 19,950 as the second target.
Bank Nifty: In the case of Bank Nifty, a crucial resistance level to watch is the round level of 46,000. If there's a breakout above this level, it could potentially drive the index up to 46,150 and ultimately to its all-time high at 46,300. Meanwhile, a significant support level to keep an eye on is at 45,750. If the index breaks below this support, it may lead to targets of 45,500 and 45,300.
The markets have formed a DOJI candle on the daily time frame, indicating indecision. A breakout or breakdown, followed by confirmation, will likely determine the direction in which the markets will trend.
Consumer inflation in the US rose for the second consecutive month in August. The US Consumer Price Index (CPI) rose by 0.6% last month, the largest gain since June 2022. This was mainly due to higher gas prices.
Meanwhile, India's wholesale inflation increased slightly to -0.52% in August 2023 vs. -1.36% in July. WPI-based inflation has been in the negative territory for the fifth month in a row!
How did expiry day trading go? Are you in net profit or loss? Let us know in the comments section of the marketfeed app.
Don't forget to tune in to The Stock Market Show at 7 PM on our YouTube channel!
Post your comment
No comments to display