Markets Back to Supports! Reliance Falls 1% Amid AGM - Post-Market Analysis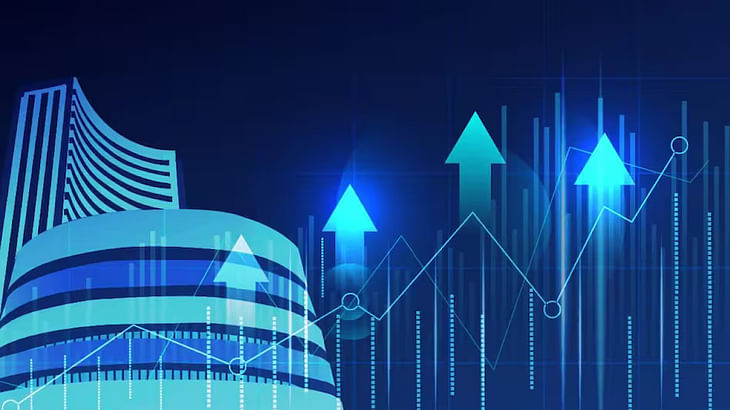 NIFTY started the day at 19,298 with a gap-up of 32 points. Initially, the index faced a small resistance near the 19,300 level and fell till Friday's low. Then, it gradually moved to 19,360 levels (more than a 115-point rally), where it took resistance. The index slowly fell back to 19,300 levels over the last 1½ hours (during Reliance's AGM). Nifty closed at 19,306, up by 40 points or 0.21%.
BANK NIFTY (BNF) started the day at 44,253 with a small gap-up of 22 points. After the initial consolidation, Bank Nifty moved up nearly 410 points from the intraday low of 44,200 to 44,610— crossing the important resistance of 44,500. BNF closed at 44,494, up by 263 points or 0.6%. 
All indices except Nifty IT (-0.46%) and Nifty FMCG (-0.23%) closed in the green. Nifty Realty (+0.94%) moved up the most.
Major Asian markets closed mixed. European markets are currently trading in the green.
Today's Moves
PowerGrid (+2.69%) was NIFTY50's top gainer on the back of strong volumes.

Indiabulls Housing Finance (+10.99%) surged. Recently, the company repaid ₹2,232 crore of external commercial borrowings (ECBs) raised in 2018 from foreign banks.

Reliance (-1%) was NIFTY50's top loser. The company held its Annual General Meeting today. The next generation of Ambani family - Isha, Akash and Anant Ambani - will join the board of RIL. Mukesh Ambani will remain as the Chairman for 5 years.
Brightcom Group hit a 5% lower circuit after the Enforcement Directorate (ED) carried out multiple searches at various locations of the company.
Markets Ahead
Markets took support from the lows created on Friday and gave a small retracement. As the markets were under huge selling pressure, there was not enough strength to see a quick up-move. But the indices are holding the low levels.
Nifty: The index has closed above the important resistance of 19,300. That level can now act as immediate support. But the major support will be the 19,240 zone. And if there's a gap down or flat opening below 19,300, 19,240 levels will be tested again, and the index might even fall to 19,100 and 18,900 levels.
Meanwhile, the immediate resistance to look out for will be today's high of 19,360. A breakout from there can give us targets of 19,420 and 19,475. 
Bank Nifty: The index couldn't close above 44,500, but the buying strength is still there. If there's a gap-up opening or flat opening followed by an up-move, the index can move further up to 44,950 levels. In that case, the support zone to watch will be 44,500 levels. If there's a gap down opening or negative movement after opening, BNF can fall to 44,200 levels (which was today's swing and there's also a trendline support drawn from last week's low).
Markets have not turned bullish completely and major resistance of 19,500 in Nifty and 45,000 in Bank Nifty have to be crossed to expect a reversal. Till then, the indices can be sold in every uptick.
Fin Nifty: Being Fin Nifty expiry tomorrow, the important support zone to watch is 19,500-520 levels. The important resistance is 19,900. A breakout from today's high of 19,800 will take the index to 19,900 and eventually to 20,000 levels. A breakdown from 19,740 levels will take the index down to 19,600 levels and can be choppy in this zone.
What levels are you watching out for FIN NIFTY expiry? Let us know in the comments section of the marketfeed app.
marketfeed wishes all our readers a VERY HAPPY ONAM! 🌼
Post your comment
No comments to display