Markets at Resistance Zones! Jio Financial Gets Listed - Post-Market Analysis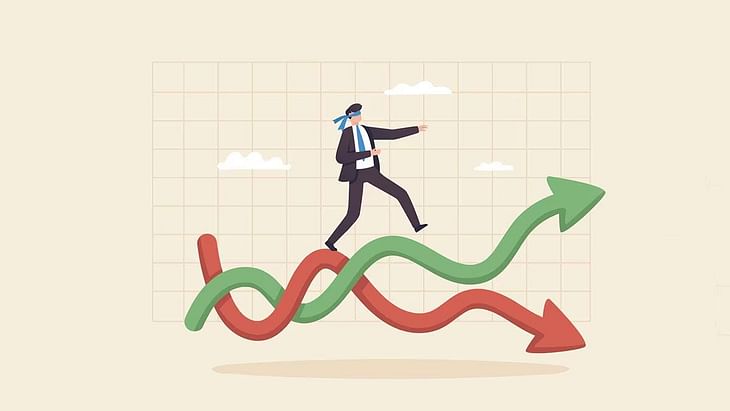 Post-Market Analysis for August 21, 2023:
NIFTY started the day at 19,320 with a small gap-up of 10 points (above the support zone of 19,300). Initially, the index tested the 19,300 round level, and then there was a steady up-move of 120 points to 19,420 levels (which is also a major resistance zone). Nifty closed at 19,393, up by 83 points or 0.43% 
BANK NIFTY (BNF) started the day at 43,952 with a gap-down of 101 points. The index moved in the range of the first 5min candle initially, and then gradually went up to 44,100 levels to make a triple-top near that zone. It took rejection there and fell nearly 150 pts after 3 PM. BNF closed at 44,002, up by 150 points or 0.34%.
All indices except Nifty PSU Bank (-0.6%) and Nifty Media (-0.29%) closed in green. Nifty Metal (+1.3%) moved up the most.
Major Asian markets closed mixed. European markets are currently trading up to 1.1% in the green.
Today's Moves
Bajaj Finance (+2.7%) was NIFTY50's top gainer.
Tamilnad Mercantile Bank (+18.19%) hit a 52-week high of ₹581 amid buying action in banking and financial sector stocks. 
NMDC Steel (+12.49%) surged after reports stated that the company's disinvestment process could pick up after its new plant gets commissioned.
Reliance (-1.4%) was NIFTY50's top loser. Shares of Jio Financial Services got listed at ₹265 on BSE and ₹262 on NSE today. The stock hit a 5% lower circuit after listing.
Tanla Platforms (-5.76%) fell sharply after the company said it will be ending its partnership with Vodafone Idea in November.
Brightcom Group (-4.9%) shares were locked in lower circuit despite the company claiming it posted strong Q1 FY24 results.
Markets Ahead
Major indices are currently trading near resistance zones, but good support was taken from important levels in both Nifty and Bank Nifty. The indices are still in a downtrend over the past 4 weeks. And if there's a gap down or down move after a flat opening tomorrow, the indices can turn bearish again. If there's a gap up above the resistance zone or a flat opening with upside movement, we can expect the indices to turn bullish. 
Nifty: The index is at the top of the down-trending channel. The important resistance to watch out for is clearly 19,420 levels, and the important support zone is 19,300 and 19,350 levels (which is also the previous swing). A breakout on the upside will clear the down-trending channel resistance and horizontal resistance to give an up-move till 19,500-520 levels.
Bank Nifty: The index is currently trading within a range, consistently encountering resistance around the 44,100 mark and finding support near the 43,750 level. A potential upward breakout could lead to targets of 44,300 and even 44,500, while a breakdown may set targets at 43,400.
Fin Nifty: Being Fin Nifty expiry tomorrow, it's crucial to monitor key levels. The significant support level to observe is today's low of 19,500. On the other hand, the imp resistance point is at 19,620, where the index has faced repeated rejections. A successful breakout above this could lead to targets of 19,700 and 19,770. On the other hand, if there's a breakdown, targets could be at 19,440 and 19,340 levels.
What levels are you watching out for FIN NIFTY expiry tomorrow? Let us know in the comments section of the marketfeed app.
Don't forget to tune into The Stock Market Show at 7 PM on our YouTube channel!
Post your comment
No comments to display