Key Indices Mimic Previous Movements Ahead of Expiry Day! - Post-Market Analysis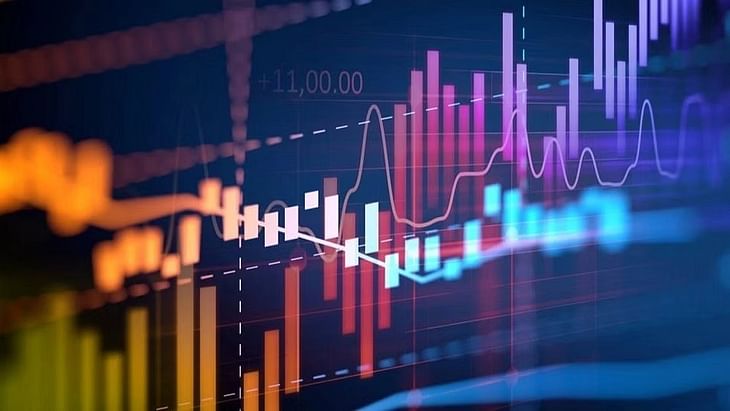 NIFTY started the day at 19,369 with a gap-down of 65 points. The index started moving up after the initial red candles and tried to break the previous day's high with the help of a 3 PM move. Even though there were no follow-up candles, the index closed in slight green. Nifty closed at 19,465, up by 30 points or 0.16%
BANK NIFTY (BNF) started the day at 43,726 with a gap-down of 364 points. The index struggled a lot to recover as it faced strong rejection from the 44k zone. BNF closed at 43,946, down by 144 points or 0.33%. 
All other indices except Nifty Metal (-0.94%) closed in green. Nifty Media (+1.2%) and Nifty Realty (+1.1%) moved up the most.
Major Asian markets closed in the red. European markets are currently trading flat-to-red.
Today's Moves
Apollo Hospitals (+2.51%) was NIFTY50's top gainer. The pharma company's MD gave forward-looking commentary on its business on Monday.
Cochin Shipyard (+17.4%) hit a new 52-week high of ₹822 after posting strong Q1 results.
JBM Auto (+10.13%) jumped after the Union Cabinet approved 'PM-eBus Sewa' for boosting city bus operations.
Tata Steel (-1.86%) was NIFTY50's top loser.
Hindustan Copper (-6.23%) fell sharply after the company posted weak numbers for Q1 FY24.
Markets Ahead
Key indices replicate Monday's movements! After the opening red candle, both Nifty and Bank Nifty started moving up, similar to Monday.
Try to draw a trendline connecting tomorrow's first two swing low points, and if this trendline is broken, it might bring a proper movement (if the initial trend is to the upside). You can also use a 200 exponential moving average (EMA) in the 5 mins chart to get more clarity.
Major weakness is being built up as both Nifty and Bank Nifty create lower lows and lower highs for more than a week.
I will be watching Nifty's 19,500 (resistance), 19,360, 330, 300 (immediate support) and 19,250 (major support) tomorrow.
In Bank Nifty, let's mark 44,100,44,200 (resistances) and 44,600 and 44,540 as major levels for expiry day.
Inflation (CPI) numbers have been a supporting factor for the Indian market for many months. Now, recently released above-expected inflation numbers are bringing more weakness to our market
What levels are you watching out for expiry tomorrow? Let us know in the comments section of the marketfeed app.
Don't forget to tune into The Stock Market Show at 7 PM on our YouTube channel!
Post your comment
No comments to display