India's Retail Inflation Eases to 4.25% in May - Top Indian Market Updates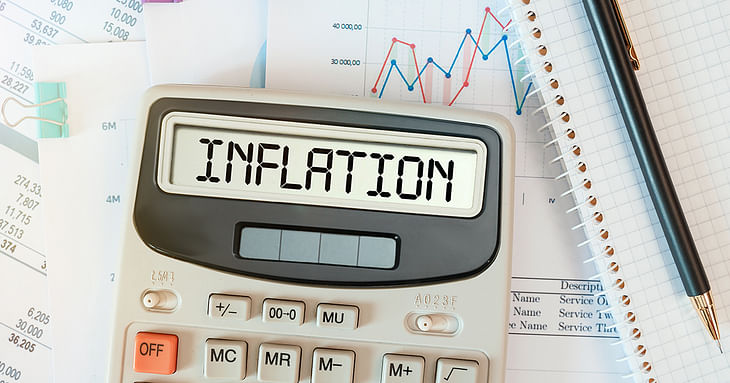 Here are some of the major updates that could move the markets tomorrow:
India's retail inflation eases to a 2-year low of 4.25% in May
According to the Ministry of Statistics, India's retail inflation has eased to a two-year low of 4.25% in May 2023, compared to 4.7% in April. Retail inflation is measured by Consumer Price Index (CPI). The Consumer Food Price Index (CFPI) also eased to 2.91% in May from 3.84 % in April. Rural inflation stood at 4.17%, while urban inflation stood at 4.27 %.
Read more here.
India's industrial production up 4.2% in April
India's Index of Industrial Production (IIP) increased by 4.2% in April, up from 1.1% in March 2023 and down from 6.7% in April 2022. The manufacturing sector's output grew by 4.9% in April 2023 compared to 5.6% a year ago. Power generation declined by 1.1% and mining output rose by 5.1% during the same period.
Read more here.
Maharashtra Seamless prepays loans worth Rs 234 crore from internal accruals to become debt free
Maharashtra Seamless Ltd used internal accruals to make a voluntary prepayment of Rs 234 crore loan. The repayment aims to make the company debt-free. This is the second time the company has made such a prepayment in the past eight months. As of May 21, 2023, the company's order book stands at Rs 2,063 crore.
Read more here.
L&T Finance Holdings plans to expand rural business by offering personal loans
L&T Finance Holdings aims to boost its retail portfolio by offering personal loans and loans against property in rural areas. It is also reducing its wholesale lending book. The lender aims to increase the share of its retail portfolio (which has already reached 75%) to over 80% by 2026. It plans to introduce rural Loan Against Property (LAP) loans and personal loans for the spouses of women microfinance borrowers to strengthen its presence among bottom-of-the-pyramid customers.
Read more here.
PTC Industries to spend ₹300 crore on capacity expansion
PTC Industries Ltd intends to allocate ₹300 crore for capacity expansion in the next few years. Its goal is to generate up to two-thirds of its revenue from the domestic defence aerospace sector in the medium term. The company specializes in engineering components for critical applications. Over the past few years, the company invested around ₹300-₹350 crore in developing technology and capabilities.
Read more here.
NCLT adjourns the Wilmington Trust insolvency plea against SpiceJet
The National Company Law Tribunal (NCLT) adjourned the petition filed by aircraft lessor Wilmington Trust SP Services (Dublin) Ltd for initiating the corporate insolvency resolution process. The matter is expected to be listed on July 16. This is the third case filed by the company against the airline, with two other cases filed by Aircastle (Ireland) Ltd and Willis Lease Finance Corporation. Aircastle's petition is listed for July 17.
Read more here.
India's domestic air passenger traffic up by 2.3% in May
According to ICRA, the domestic air passenger traffic was estimated at 131.8 lakh in May, about 2.3% higher than 128.9 lakhs in April 2023. Further, it witnessed a 15% YoY growth of about 15%, compared to May 2022. Domestic passenger traffic in May 2023 was higher by about 8% compared to the pre-Covid levels (that is, May 2019). The airlines' capacity deployment in May 2023 was higher by 1.4% than that of May 2022, reaching the pre-Covid levels (May 2019).
Read more here.
Jaguar Land Rover plans annual investment of 3 billion pounds by FY26
Tata Motors-owned Jaguar Land Rover plans an annual investment of 3 billion pounds while targetting revenue of over 30 billion pounds by FY26. The luxury carmaker expects to have revenue of over 28 billion pounds in FY24. Under its 'Reimagine' strategy, JLR had aimed to become a more agile business with a simplified manufacturing operation and an ambition to achieve a positive cash net of debt by 2025.
Read more here.
IndiGo co-founder's family likely to sell stake worth up to ₹7,500 crore: Report
According to a CNBC-TV18 report, the family of IndiGo's co-founder Rakesh Gangwal is likely to sell a 5-8% stake in the Indian airline's parent InterGlobe Aviation Ltd, which is worth up to ₹7,500 crore. Rakesh Gangwal and his wife, Shobha Gangwal, hold 13.23% and 2.99%, respectively, in InterGlobe as of March 31, 2023. Their Chinkerpoo Family Trust holds a 13.5% stake in the airline.
Read more here.
PB Fintech to wipe out accumulated losses in next four years
PB Fintech, the parent firm of Policybazaar, expects to wipe out accumulated losses in the next four years on the back of revenue growth. The total revenue of the company increased from Rs 1,200 crore in FY22 to Rs 1,710 crore in FY23. A top official said the company would be Rs 400-500 crore cash positive, and there may not be any need for additional capital infusion.
Read more here.
Post your comment
No comments to display