Consolidation at the Top! Breakout or Breakdown? - Post-Market Analysis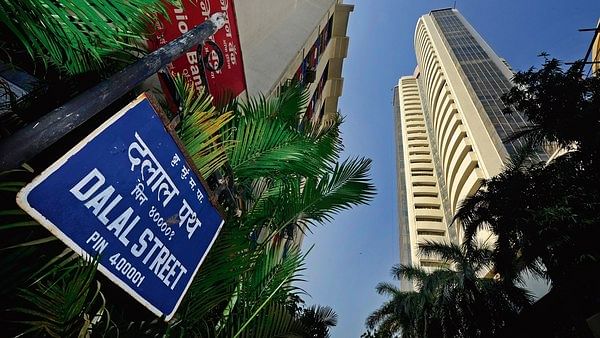 NIFTY started the day at 19,564 with a gap-up of 36 points. Throughout the day, the index consolidated within just a 55-point range between 19,530 and 19,580 levels. Nifty closed at 19,574, up by 46 points or 0.24%.
BANK NIFTY (BNF) started the day at 44,625 with a small gap-up of 47 points. Unlike Nifty, Bank Nifty showed weakness today. After making a double top near 44,700 levels, the index fell more than 250 points to 44,400 levels. BNF closed at 44,532, down by 46 points or 0.1%.
All other indices except Nifty Finserv (-0.17%) closed flat-to-green. Nifty Media (+3.19%) moved up the most.
Major Asian markets closed mixed. European markets are currently trading flat-to-red.
Today's Moves
Apollo Hospital (+3.31%) was NIFTY50's top gainer. The company launched an 'enhanced connected care' program to improve its patient monitoring system.
MMTC (+20%) hit 20% upper circuit on the back of strong volumes. The stock has rallied 50% in 3 trading sessions.
Raymond (+9.85%) hit a 52-week high of 2,240 today after brokerage firms Jefferies and Motilal Oswal initiated coverage on the stock with a 'Buy' rating.
UltraTech Cement (-1.49%) was NIFTY50's top loser.
Angel One (-3.75%) fell sharply. The company's gross client acquisitions rose 64.9% YoY and 19% over last month to 7.3 lakh.
Markets Ahead
Markets are near resistance zones and holding major levels. A breakout on the upside can take the markets further up. And if rejection is taken, the indices can continue the down move with strength.
Nifty: The major resistance level for the index is at 19,600, which is also the Fibonacci rejection level of 50% drawn from the all-time high (ATH) of 19,990 levels. A breakout from 19,600 can confirm the trend reversal, and markets can turn bullish. We could plan to buy on dips, but if Nifty breaks the current support zones of 19,520, the index can again fall to 19,460 and 19,360 levels.
Bank Nifty: The important 50% fib rejection is near 45,000 round levels. But the immediate resistance level to watch out for is 44,800. The immediate support is near 44,400 levels, and a breakdown from there can take the index down to 44,000.
Fin Nifty: Being FINNIFTY expiry today, India Vix was at all-time lows below 11 and option premiums were very low. This created some confusion for option sellers. The index was bearish throughout the day— moving down gradually. As the fall was not quick, the implied volatility (IV) and premiums didn't spike much, which could have created some trouble for option buyers. But it was a relatively easy expiry for option sellers.
The G20 Summit will kick off on Sept 8 in New Delhi. Leaders representing the world's 20 major economies will address and seek resolutions for concerns like digital transformation, climate financing, Sustainable Development Goals (SDGs), food security, and other pressing issues.
How did Fin Nifty expiry go? Are you in net profit or loss? Let us know in the comments section of the marketfeed app.
Don't forget to tune into The Stock Market Show at 7 PM on marketfeed's YouTube channel!
Post your comment
No comments to display