Calm Fin Nifty Expiry! - Post-Market Analysis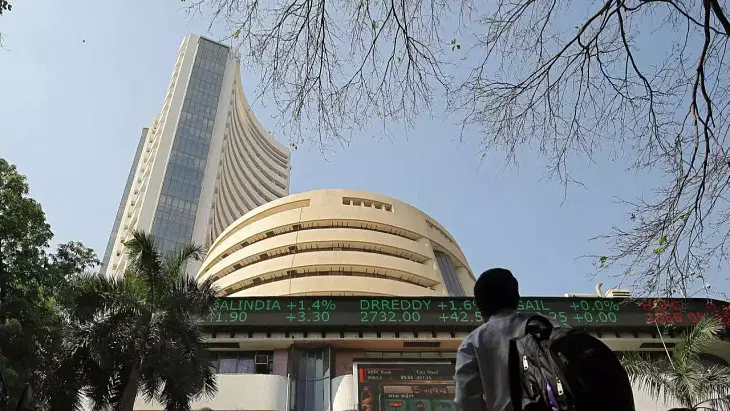 NIFTY started the day at 19,374 with a gap-up of 68 points. The index immediately fell below the resistance levels of 19,360 levels and mostly moved in a very small range of 40 points throughout the day between 19,320 and 19,360 levels. Nifty closed at 19,342, up by 36 points or 0.19%.
BANK NIFTY (BNF) started the day at 44,655 with a gap-up of 161 points. Initially, the index fell to 44,500 levels. Then, similar to Nifty, BNF also consolidated within a range of 100-120 points and closed exactly at yesterday's closing price of 44,495.
All indices except Nifty PSU Bank (-0.49%), Nifty FMCG (-0.33%), and Nifty Pharma (-0.27%) closed flat-to-green. Nifty Realty (+1.69%) and Nifty Metal (+1.28%) moved up the most.
Major Asian markets closed in the green. European markets are currently trading in the green.
Today's Moves
Hindalco (+2.18%) was NIFTY50's top gainer.
Other metal stocks like Jindal Stainless (+3.68%), NALCO (+2.54%), Jindal Steel (+3.12%), Tata Steel (+1.6%), etc., also moved up with strength.
BEML (+13.17%) surged on the back of a strong order book position of over ₹10,000 crore.
Bharti Airtel (-1.74%) was NIFTY50's top loser. In a block deal, 1.1 cr shares (0.16% equity) of the telecom company worth ₹922.8 crore changed hands at an average of ₹852.9 per share.
Union Bank (-6.3%) fell sharply today. The bank raised equity capital of ₹5,000 crore through a qualified institutional placement (QIP) on Aug. 25, 2023.
Markets Ahead
Buyers are trying to hold the important support levels of 19,300 in Nifty and 44,500 in Bank Nifty. Both indices haven't crossed the levels we discussed in yesterday's post-market analysis, and consolidated today.
Nifty: The immediate support for Nifty will be 19,300, and immediate resistance will be 19,360 levels. A breakout from here could give us a target of 19,420, and a breakdown can give us targets of 19,240 and 19,100, eventually.
Bank Nifty: The make-or-break level will be 44,500 as the index closed exactly there. A gap down could take the index to 44,430 and 44,350 on the downside. Meanwhile, 44,670 and 44,750 levels can be watched on the upside.
Fin Nifty: The index had a very calm day as the index consolidated throughout the day within the 50-point range (near 19,800). So it was an easy day for option sellers today.
Heavyweight stock Reliance Industries has fallen for the fourth consecutive trading session, exerting downward pressure on Nifty! This marks the first time in three months that RIL has experienced such sustained losses.
How did FIN NIFTY expiry go? Are you in net profit or loss today? Let us know in the comments section of the marketfeed app.
marketfeed wishes all our readers a VERY HAPPY ONAM! 🌼
Post your comment
No comments to display