Calm Fin Nifty Expiry! - Post-Market Analysis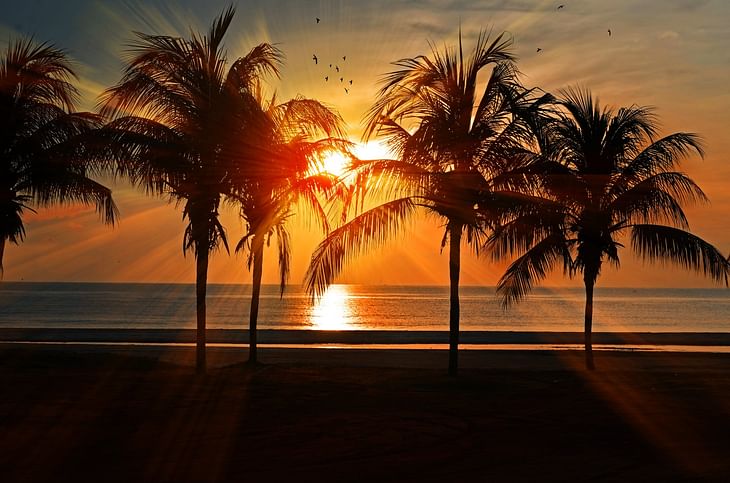 NIFTY started the day at 19,627 with a gap-up of 29 points (near the resistance zone of 19,600). Immediately after opening, there was a sell-off of nearly 100 points to 19,530 levels. Then, the index tried moving up but there wasn't enough strength, and it consolidated. Nifty closed at 19,570, down by 26 points or 0.13%.
BANK NIFTY (BNF) started the day at 44,888 with a small gap-up of 51 points. With the help of ICICI Bank, the index moved up initially to 45,100 levels, took resistance, and mostly consolidated in a small range of 120 points between 45,050 and 44,900. BNF closed at 44,964, up by 126 points or 0.28%.
All other indices except Nifty Metal (-1.1%), Nifty Auto (-0.31%), Nifty FMCG (-0.28%), and Nifty Realty (-0.18%) closed in green. Nifty PSU Bank (+3.3%) moved up the most.
Major Asian markets closed mixed. European markets are currently trading up to 1% in the red.
Today's Moves
Hero MotoCorp (+3.8%) was NIFTY50's top gainer. The company reported that it has received over 25,000 bookings for the Harley-Davidson X440.
SBI Life (+3.59%), Cipla (+3.5%), and Dr Reddy's Labs (+0.48%) hit their respective 52-week highs today.
Gland Pharma (+20%-UC) rallied after posting a 41% YoY rise in Q1 revenue yesterday, aided by its acquisition of French pharma group Cenexi.
Adani Ent (-2.98%) was NIFTY50's top loser amid broader weakness in the market.
Policybazaar (-4.7%) fell after the company's loss narrowed from ₹204 crore in Q1 FY23 to ₹11.9 crore in Q1 FY24.
Markets Ahead
Nifty is looking weak, while Bank Nifty is looking strong. But overall, the markets are still under selling pressure for the short term. So major resistances have to be breached for markets to turn bullish again.
Nifty: The index is now taking the 50% rejection from the Fib levels. So 19,650 is the major resistance for Nifty. There is also a trendline resistance that Nifty is respecting. So till this level, the markets may stay bearish. Now, the major support for Nifty is clearly the round levels of 19,500 levels.
A breakout from 19,650 levels can give us a target of 19,740 and a breakdown from 19,500 can give us a target of 19,380.
Bank Nifty: The index is looking strong compared to Nifty, and is in a range between 45,100 and 44,780. A breakdown from these levels can give us targets of 44,500 and 44,300. A breakout can give us targets of 45,470 and 45,740 eventually.
Finnifty: The index moved sideways today, and was volatile in a range of 120 points. Being an expiry, it was easy for non-directional players to trade as Fin Nifty is also moving in a range. A breakout or a breakdown is possible, so watch out for 20,100 as resistance and 20,000 as support levels.
The Reserve Bank of India (RBI) will hold its policy meeting on Thursday, where the expectation is for interest rates to remain unchanged. Meanwhile, the US dollar strengthened ahead of the release of US, Chinese economic data.
How was FIN NIFTY expiry? Are you in net profit or loss? Let us know in the comments section of the marketfeed app.
Don't forget to tune into The Stock Market Show at 7 PM on our YouTube channel!
Post your comment
No comments to display