Bullishness Confirmed in Nifty? - Post-Market Analysis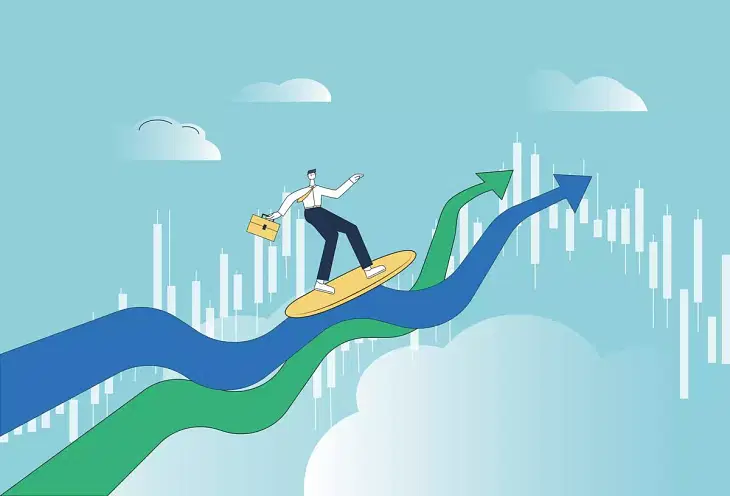 NIFTY started the day at 19,767 with a gap-up of 77 points. After moving up to 19,840 levels, the index consolidated in a 50-point range throughout the day. Nifty closed at 19,811, up by 121 points or 0.62%.
BANK NIFTY (BNF) started the day at 44,554 with a gap-up of 194 points. After moving up to 44,700 levels, the index consolidated with a negative bias till yesterday's closing levels of 44,400. BNF closed at 44,516, up by 156 points or 0.35%.
All indices except Nifty PSU Bank (-0.73%) closed flat-to-green. Nifty Auto (+0.92%) moved up the most.

Major Asian markets closed up to 1.5% in the green. France's CAC40 is currently trading in the red, while Germany's DAX and the UK's FTSE100 are trading in the green.
Today's Moves
Hero MotoCorp (+4.17%) was NIFTY50's top gainer. Brokerage firm CLSA has upgraded its rating on the stock to 'Buy' and raised the target price to ₹3,701 per share (from ₹3,142 earlier).
Laxmi Organics (+11.43%) surged after the company raised ₹259 crore through a qualified institutional placement (QIP).
Vodafone Idea (+7.2%) rose after the telco moved the Supreme Court regarding its Adjusted Gross Revenue (AGR) dues plea, with the apex court agreeing to consider the matter.
HCL Tech (-1.28%) was NIFTY50's top loser. The IT major is expected to report growth in the constant currency revenue in Q2 FY24 after a consecutive decline in the previous two quarters.

Bank of Baroda (-3.31%) fell sharply after RBI suspended the bank from onboarding new customers on its 'bob World' app.
Markets Ahead
Nifty has hit our target of 19,800 levels and faced resistance from the gap-filling levels of 19,840 and stayed there. Bank Nifty is also holding the upper levels and might continue the up-move if today's lows are not breached.
Nifty: The immediate support for the index is near 19,780. Meanwhile, the immediate resistance to watch out for is the 19,880 level. A breakout from there could take Nifty up to 19,946 and 20,000 levels eventually.
Bank Nifty: The immediate support is near 44,400. A breakdown from this level might take the index down to 44,180 and 44,080. On the other hand, 44,750 is the immediate resistance to watch out. A breakout from there may give us targets of 45,000 and 45,100.
Being Bank Nifty expiry today, the market was more or less calm and consolidating. Tomorrow's Nifty expiry can be trending based on the breakdown or breakout levels. So watch out for the key levels.
Tata Consultancy Services (TCS) has kick-started the results season! The IT major reported a 9% year-on-year (YoY) growth in consolidated net profit for the quarter ended September 2023 (Q2 FY24) to ₹11,342 crore. Consolidated revenue grew nearly 8% YoY to ₹59,692 crore in Q2.
What levels are you watching out for Nifty tomorrow? Let us know in the comments section below!

Please tune in to The Stock Market Show at 7 PM on our YouTube channel.
Post your comment
No comments to display