What is a Qualified Institutional Placement (QIP)?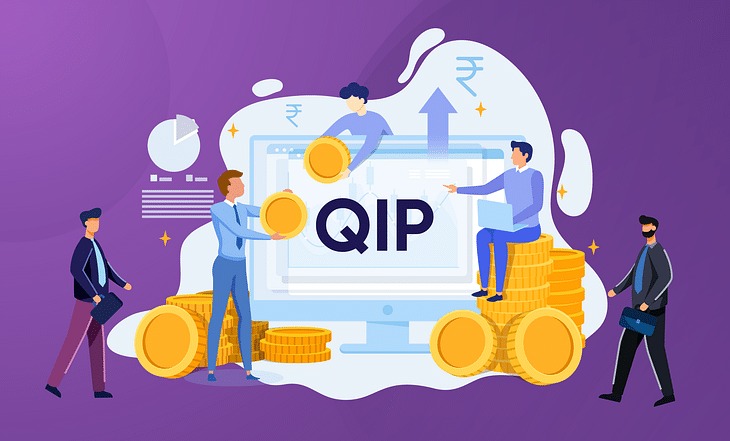 A company can raise money from three platforms: 1) Acquiring debt 2) Selling equity 3) Looking at their reserves. A qualified institutional placement (QIP) is one of the ways through which a company raise funds by selling equity.
A company sells its shares by issuing an IPO. In an IPO, retail investors, Non-institutional bidders, Qualified Institutional Bidders (QIB's) and Anchor Investors bid to acquire shares. QIP is a tool for raising capital from the market but only available to Qualified Institutional Bidders.
Who are Qualified Institutional Bidders (QIB's)?
QIBs are those institutional investors who are considered to have financial knowledge and capability to invest through capital markets. Mutual funds, venture capital fund, Alternative Investment Fund, Provident Funds with minimum corpus of Rs.25 crores, ULIP schemes of insurance companies and pension schemes, all are considered to be in the QIB category.
Why QIP?

Qualified institutional placements follow a relaxed set of regulations when compared to an IPO. It allows an Indian-listed company to raise capital without filing any pre-issue notice to the regulators. Another main reason why SEBI allowed QIPs was that the companies do not over-depend on the foreign capital for the funding.
As QIPs follow a lesser number of rules and regulations, companies save a lot of costs. During IPOs, a company incurs fees in several stages, for example, legal fees. QIP, as a tool, passes on through less number of checks and thus act as a cost-efficient tool to raise money.
Recently in news
Private sector banks, ICICI Bank, Axis Bank and Housing Development Finance Corp Ltd (HDFC), have raised over Rs 30,000 crore from QIPs this year(2020). The ICICI Bank launched its QIP to raise Rs 15,000 crore. They were followed by, Axis Bank stated that their QIP has helped them in raising Rs 10,000 crore. HDFC also procured Rs 14,000 crore of funds via QIP. This shows, that even amidst COVID-19, the investors are backing the banks and are willing to buy their stakes.
Post your comment
No comments to display