Blood Bath on Monthly Expiry! - Post-Market Analysis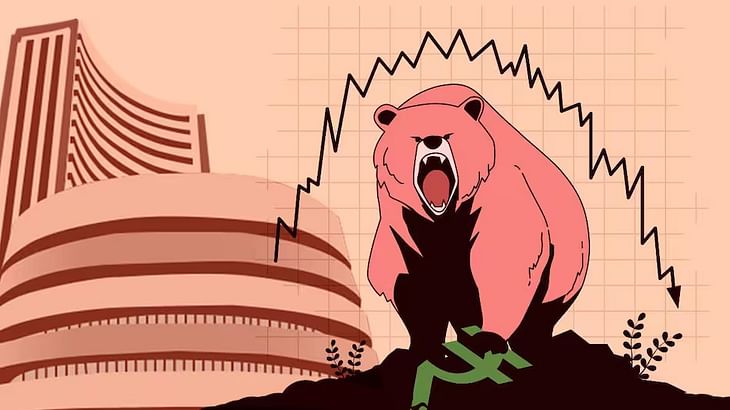 Post-Market Analysis for July 27, 2023:
NIFTY started the day at 19,850 with a gap-up of 72 points (above the resistance zone of 19,840). Right from the beginning, Nifty started moving down with strength. It gave a continuous fall to 19,600! Yes, a 250+ point down-move! Post 3 PM, there was a strong recovery of 100 points. Nifty closed at 19,659, down by 118 points or 0.6%.
BANK NIFTY (BNF) started the day at 46,285 with a gap-up of 223 points (near the important resistance zone of 46,200). When Nifty was falling initially, Bank Nifty tried to stay at its opening levels but eventually gave a breakdown and fell 750 points from the day's high to the low of 45,570 levels. BNF closed at 45,679, down by 383 points or 0.8%. 
All indices except Nifty Pharma (+3.05%), Nifty Realty (+2.1%), and Nifty PSU Bank (+0.5%) closed in the red. Nifty PSU Auto (-1.2%) fell the most.
Major Asian markets closed mixed. European markets are currently trading in the green.
Today's Moves
Cipla (+9.6%) was NIFTY50's top gainer. The company posted a 45% YoY rise in consolidated net profit to ₹996 crore for Q1 FY24; beating street estimates.
Godfrey Phillips (+10.7%) zoomed up to 16% after the company posted a 68.6% YoY rise in consolidated net profit to ₹220.97 crore for Q1.
Netweb Technologies' shares listed at ₹947 on NSE, at a premium of 89.4% compared to the issue price of ₹500.
M&M (-6.3%) was NIFTY50's top loser. The shares fell after the company disclosed plans to pick up a stake in RBL Bank.
RVNL (-6.15%) fell after the company's two-day offer for sale (OFS) kicked off today.
Markets Ahead
In yesterday's post-market analysis, we clearly stated that the indices are experiencing selling pressure, and we anticipate a directional move on monthly expiry.
A huge gap-up was formed in our markets because of the US Federal Reserve's interest rate decision. But immediately after opening, the gap was sold into— indicating that markets are now under selling pressure.
Nifty: The major support for Nifty will be the round level of 19,600, and the major resistance will be 19,700. A breakdown from these levels can give us a target of 19,560 and 19,520. A breakout from 19,700 can give us a target of 19,750 and 19,840 eventually.
Bank Nifty: The index is in a very broad range between 45,600 and 46,200, and can be volatile in this region. Currently, the index is at the bottom support zone of 45,600. If there is a breakdown on the downside, the index can give us a target of 45,300 and 45,000. If it moves up back into the zone, 46,000 can be watched as the target and the first resistance.
Being monthly expiry today, you could have made decent returns if your analysis pointed towards the right direction! How did expiry day trading go? Are you in net profit or loss? Let us know in the comments section of the marketfeed app.
Don't forget to tune into The Stock Market Show at 7 PM on our YouTube channel!
Post your comment
No comments to display