Zomato to Acquire Blinkit for Rs 4,447 crore - Top Indian Market Updates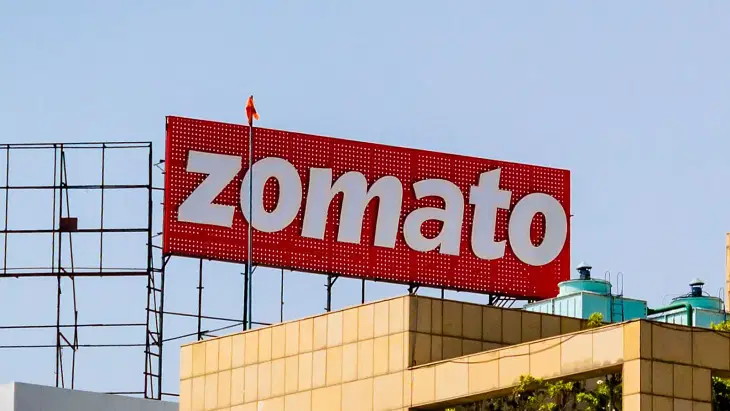 Here are some of the major updates that could move the markets tomorrow:
Zomato to acquire Blinkit for Rs 4,447 crore
Zomato Ltd's board has approved the acquisition of quick commerce company Blinkit for Rs 4,447 crore in an all-stock deal. The food delivery firm already holds a more than 9% stake in Blinkit. This acquisition will help Zomato broaden its offerings and fuel its instant grocery delivery play. In March, Zomato had extended a lifeline to cash-strapped Blinkit through a loan of $150 million to its parent company Grofers India Pvt Ltd (GIPL).
Read more here.
Canara Bank to raise up to Rs 9,000 crore via bonds
Canara Bank's board has approved a proposal to raise up to Rs 9,000 crore via debt instruments. The lender will raise up to Rs 5,500 crore through Basel-III compliant additional tier I bonds and Rs 3,500 crore via Basel-III compliant additional tier-II bonds during FY 2022-23. The proposal is subject to market conditions and necessary approvals.
Read more here.
Raymond aims to be net debt-free company in next 3 years
Raymond Ltd aims to be a net debt-free company in the next three years. According to its latest annual report, the company is focused on liquidity management through cost reduction initiatives and working capital optimisation. For the financial year ended March 31, 2022 (FY22), Raymond's net debt has been reduced to Rs 1,088 crore. Net debt stood at Rs 1,416 crore in FY21 and Rs 1,859 crore in FY20.
Read more here.
Tata Chemicals Europe opens UK's largest carbon capture plant
Tata Chemicals Europe (TCE) has officially opened the UK's first industrial-scale carbon capture and usage plant. The move signals a key milestone in the race to meet UK's net-zero targets. TCE completed the £20 million investment for the plant in northwest England. The company claims it can now manufacture one of the world's lowest carbon footprint sodium bicarbonate and sodium carbonate products. These chemicals are used to make a wide array of everyday items seen in many households.
Read more here.
NTPC declares commercial operation of 92 MW floating solar capacity in Kerala
NTPC Ltd has started commercial operations of the last part capacity of 35 megawatts (MW) out of 92 MW Kayamkulam Floating Solar PV Project at Kayamkulam, Kerala. Spread over a 480-acre reservoir, this floating solar project will generate electricity from more than 3 lakh solar PV modules. NTPC's total installed renewable energy capacity has now crossed the 2 gigawatts (GW) mark.
Read more here.
Tata Steel Mining completes 100% acquisition of Rohit Ferro-Tech
Tata Steel Mining Ltd (TSML) has completed the acquisition of the remaining 10% stake in Rohit Ferro-Tech (RFT) for Rs 20 crore. On April 12, Tata Steel's subsidiary (TSML) completed the acquisition of a 90% stake in RFT as per the approved resolution plan under the Insolvency and Bankruptcy Code 2016. TSML's investment in RFT was made through a combination of equity of Rs 10 crore and an inter-corporate loan of Rs 607.12 crore.
Read more here.
Suven Life Sciences to raise up to Rs 400 crore via rights issue
Suven Life Sciences Ltd's board has approved a proposal to raise up to Rs 400 crore via a rights issue. The company's board has also approved an increase in the authorised share capital from Rs 20 crore divided into 20 crore equity shares of Re 1 each into Rs 30 crore divided into 30 crore equity shares of Re 1 each and consequential alteration in its Memorandum of Association.
Read more here.
Vodafone Idea opts to pay Rs 8,837 crore dues in six annual installments
Vodafone Idea Ltd (VIL) has opted to pay adjusted gross revenue (AGR) related dues amounting to Rs 8,837 crore for FY18 and FY19 in six equal annual installments starting March 31, 2026. The Department of Telecommunications (DoT) recently offered the option in addition to its support package for the telecom industry announced in 2021.
Read more here.
Dr. Reddy's Labs acquires branded, generic injectables from Eton Pharma
Dr. Reddy's Laboratories has acquired a portfolio of branded and generic injectable products from US-based Eton Pharmaceuticals Inc. Under the terms of the agreement, Dr Reddy's acquired the portfolio for an upfront payment of ~$5 million in cash, plus contingent payments of up to $45 million. These products had a total addressable market value of $174 million as of April 2022 in the US.
Post your comment
No comments to display