Zomato Discontinues Pro, Pro Plus Programs - Top Indian Market Updates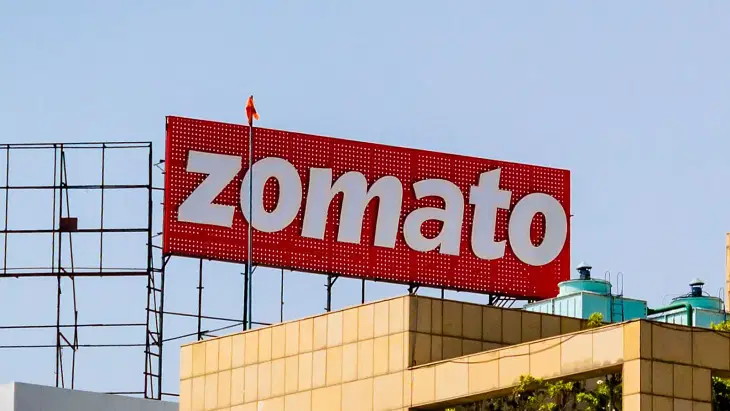 Here are some of the major updates that could move the markets tomorrow:
Zomato discontinues Pro, Pro Plus programs
Food delivery platform Zomato has stopped onboarding new members and merchant partners to 'Pro' and 'Pro Plus' programs. These are members-only programs that assured food delivery on priority and exclusive discounts. After membership terms expire, active members won't be able to extend or renew their subscriptions. The company said it will come up with a new program as a replacement for the discontinued schemes.
Read more here.
L&T secures large contract from Indian Oil Corporation
The hydrocarbon-onshore division of Larsen & Toubro's energy business has secured a large contract (in the range of Rs 2,500-5,000 crore) from Indian Oil Corporation Ltd (IOCL). The contract is for setting up a Residue Hydrocracker Unit (RHCU) for IOCL's P-25 Project. IOCL is implementing the Panipat refinery expansion (P-25) project to enhance capacity from 15 million metric tonnes per annum (MMTPA) to 25 MMTPA.
Read more here.
Hatsun Agro approves plan to raise Rs 700 crore
Hatsun Agro Products Ltd's (HAPL) board has approved a proposal to raise Rs 700 crore through private placement of shares via a Qualified Institutional Placement (QIP). The board also gave its approval to acquire paid-up share capital (not exceeding 20%) of Huoban Energy 4 Pvt. Ltd. The investment is done for consuming solar energy captively for HAPL's plant in Maharashtra.
Read more here.
RIL files contempt petition against SEBI before Supreme Court
Reliance Industries Ltd (RIL) has filed a contempt plea against the Securities & Exchange Board of India (SEBI) before the Supreme Court (SC), alleging 'wilful disobedience' about an order of the apex court that had directed the market regulator to give RIL access to certain documents in a 20-year-old stock allotment case. The move comes when SEBI plans to file a review petition in SC against the August 5 order that had ruled in favour of RIL on accessing the relevant documents.
Read more here.
Aurionpro secures order from one of the largest public sector banks in India
Aurionpro Solutions Ltd (ASL) has secured an order from one of the largest public sector banks in India. The order is for providing 24x7 support monitoring services for the Murex Treasury Platform at the bank. "The recent upgradation of our partnership with Murex and this new win has strengthened our position in the market, and we are looking forward to further deepening our engagement with the bank," said ASL in a statement.
Creditors to Future Retail place claims worth Rs 21,000 crore
Future Retail Ltd. has received claims of Rs 21,057 crore from 33 financial creditors, as per data released by the company that is under the corporate insolvency resolution process. Of the total claims received, Rs 17,511.69 crore has been verified by the interim resolution professional (IRP). Claims worth Rs 3,546 crore have not yet been verified. State Bank of India, Punjab National Bank, and other state-owned lenders have claimed over Rs 12,755 crore.
Read more here.
Bank of Baroda plans to raise Rs 2,500 crore via AT1 bonds
Bank of Baroda has announced plans to raise debt capital of Rs 2,500 crore through Additional Tier-1 (AT1) bonds in single or multiple rounds. AT1 bonds are a type of perpetual (no maturity date) debt instrument that banks use to augment their core equity base. They offer higher returns to investors but carry higher risk as well. 
Read more here.
Subex to deploy its fraud management solution for Ethio Telecom
Ethio Telecom has selected Subex Ltd to deploy its fraud management solution. The solution will replace Ethio's existing legacy fraud management system, enabling them to move from a traditional rules-based approach to an AI-first approach. They will be able to bring in enhanced accuracy, coverage, and time-to-detect. Ethio Telecom is Ethiopia's leading integrated telecom solutions provider with over 50 million subscribers.
Read more here.
Cipla aims to double India business in 5 years, looks at innovation in US: CEO
Cipla Ltd hopes to transform itself into a global healthcare organisation, with a sharp focus on strengthening its presence in the US market and doubling its Indian business, said CEO Umang Vohra. He said Cipla has the potential to double US business on the back of new launches in the next five years. The pharma major is also looking at China, Brazil, South Africa, and Australia as key markets, with Australia likely to be a $100-million market shortly.
Read more here.
Sobha settles nearly Rs 2.93 crore with SEBI in trade case
Real estate developer Sobha Ltd has settled Rs 2.925 crore with market regulator SEBI. Following this, the adjudication proceedings initiated against Sobha and its three Executive Directors have been disposed of. The settlement order has been passed on Monday and came into force with immediate effect.
During FY17-19, SEBI investigated certain transactions carried by Sobha with D.K. Shivakumar (DKS) and his family members/associates, which was allegedly against the interest of the minority shareholders of Sobha.
Read more here.
Post your comment
No comments to display