ZEEL's Net Loss at Rs 196Cr in Q4 - Top Indian Market Updates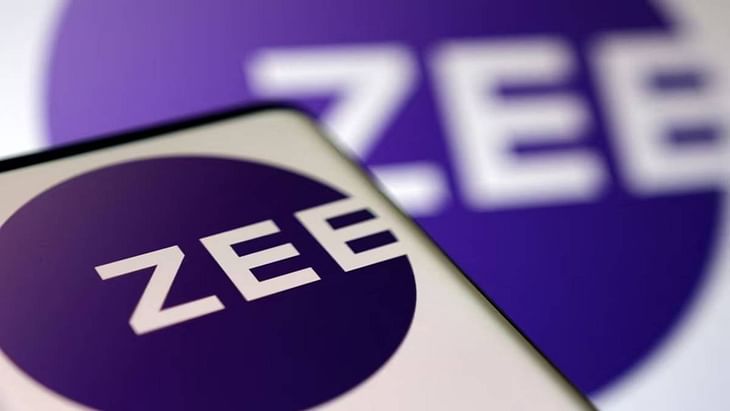 Here are some of the major updates that could move the markets tomorrow:
ZEEL Q4 Results: Net loss at Rs 196 crore
Zee Entertainment Enterprises Ltd reported a net loss of Rs 196 crore for the quarter ended March (Q4 FY23). The company posted a net profit of Rs 181 crore in Q4 FY22. Its revenue also declined 9% YoY to Rs 2,112 crore during Q4 FY23. EBITDA stood at Rs 152 crore, down 69% YoY. The company's operating profit was hit by the advertising spending slowdown, investment in ZEE5, movie launches, and sports.
Read more here.
Reliance completes acquisition of Lotus Chocolate
Reliance's Reliance Consumer Products (RCPL) acquired a 51% stake in Lotus Chocolate Company Ltd for Rs 74 crore. They also subscribed to non-cumulative redeemable preference shares of Lotus for Rs 25 crore. RCPL gained sole control of the company on May 24, 2023, after completing the open offer under SEBI Takeover Regulations.
Read more here.
Biocon Biologics may raise additional equity of $300 million in FY24
Biocon Biologics plans to raise an additional $300 million in equity by the end of FY24 to reduce the debt incurred from the $3.3 billion acquisition of Viatris' biosimilar business. The funds would provide flexibility for business development and asset in-licensing. While preferring clean private equity investments, Biocon Biologics remains open to structured investment deals with assured returns.
Read more here.
Wipro Chairman Rishad Premji takes a 50% compensation cut
Wipro's Chairman Rishad Premji has taken a nearly 50% reduction in his remuneration for the financial year ended March 2023 after the IT firm cut employees' variable pay. He will receive a total compensation of $951,353, which is almost half of his remuneration from the previous financial year. This marks the first reduction in his compensation since the pandemic, after a 31% cut previously.
Read more here.
Page Industries Q4 Results: Net profit falls 59% YoY to Rs 78 crore
Page Industries reported a 59% YoY decline in net profit to Rs 78 crore in Q4 FY23. Its operating revenue also declined 13% YoY to Rs 1,111 crore during the same quarter. EBITDA stood at Rs 134 crore, down by 50% YoY. The company's board has declared a dividend of Rs 60 per equity share.
Read more here.
Titagarh Wagons rebrands as Titagarh Rail Systems
Titagarh Wagons has undergone a major transformation and is rebranded as Titagarh Rail Systems. The new name reflects the company's expanded focus on various rail-related activities, including wagon manufacturing, rail infrastructure development, and modernization. The company has also merged its shipbuilding segment with the freight rail system segment. This strategic rebranding has received a positive market response.
Read more here.
Bharat Dynamics Q4 Results: Net profit falls 42% YoY to Rs 153 crore
Bharat Dynamics reported a 42% YoY fall in net profit to Rs 153 crore in Q4 FY23. Its revenue declined 41% YoY to Rs 797 crore during the same quarter. EBITDA stood at Rs 182 crore, down 52% YoY. Delays in the receipt of certain electronic components and explosives due to the ongoing Russia-Ukraine war affected the performance during FY23.
Read more here.
Granules India hit by IT security breach
Granules India has reported an information technology security breach and stated that it is currently investigating the incident. The affected IT assets have been isolated, and the company is taking necessary actions to address the breach. The containment and remediation measures are being carried out in a controlled manner. The company will bear the expenses related to the incident and subsequent remediation efforts.
Read more here.
Tata Chemicals cuts soda ash prices by 3.5% to the lowest level in 15 months
Tata Chemicals has once again cut soda ash prices, reducing them to the lowest level in 15 months. It has cut the price of light soda ash from Rs 35,100 per million tonnes (MT) to Rs 33,900 per MT. The price cut has been undertaken in Andhra Pradesh, Telangana, Karnataka, Maharashtra, Bihar, Jharkhand, and Chhattisgarh. Soda ash is one of the most highly consumed inorganic materials on the planet with nearly half of the global production of the compound being used in glass manufacturing.
Read more here.
Post your comment
No comments to display