ZEEL, IndusInd Bank Settle Dispute Over Dues - Top Indian Market Updates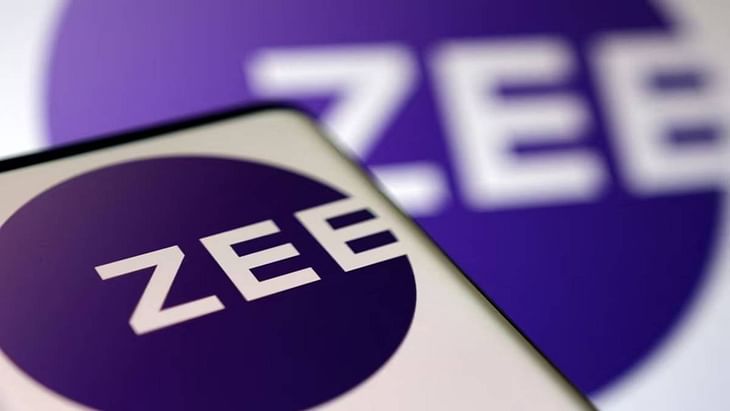 Here are some of the major updates that could move the markets tomorrow:
ZEEL, IndusInd Bank settle dispute over dues
Zee Entertainment Enterprises Ltd (ZEEL) and IndusInd Bank have informed the National Company Law Appellate Tribunal (NCLAT) that the two companies have reached a settlement in relation to their payment dispute. IndusInd Bank said it would also withdraw its objection to ZEEL's merger with a local unit of Japan's Sony. In its plea, IndusInd Bank had claimed a default of Rs 83.08 crore against the media and entertainment firm
Read more here.
Tata Power proposes new 400 KV transmission corridor for Mumbai
Tata Power has shared a proposal to set up a high voltage 400 KV line corridor for Mumbai with the state government and the state regulatory authority. This new transmission corridor will help meet the city's growing electricity demand and enhance electricity distribution to as high as 15,000MW in future. If approved, this project could take four-five years and may cost around Rs 1,000 crore.
In other news, Tata Power Solar Systems has secured an order worth ₹1,755 crore from NLC India to set up a 300 MW Domestic Content Requirement (DCR) based EPC project.
Read more here.
HFCL bags Rs 283 crore order from Gujarat Metro
HFCL has secured a Rs 282.61 crore contract from Gujarat Metro Rail Corporation to deploy communication systems for Surat Metro Rail Project Phase-1. The company has to deploy the project within 90 days from the date of contract. HFCL has to provide warranty support for 110 weeks for the system that it will deploy.
Read more here.
JB Pharma bets big on chronic therapy for its growth aspirations
JB Chemicals & Pharmaceuticals (JB Pharma) is eyeing possible acquisitions of brands and portfolios to get a foothold in the diabetes segment, said CEO Nikhil Chopra. He added that diabetes aligns with the cardiovascular segment, and building the portfolio organically may not be easy. JB Pharma has been investing in the chronic segment with a sharp focus on the cardiovascular segment through both acquisitions and new launches.
Read more here.
Granules India gets USFDA approval for generic gabapentin tablets
Granules India Ltd has received approval from the US Food & Drug Administration (USFDA) for its generic gabapentin tablets. The drug is used to manage postherpetic neuralgia (a painful condition that affects the nerve fibers and skin) in adults. It is also used as adjunctive therapy in the treatment of partial-onset seizures. As per IQVIA data, Gabapentin tablets had sales of approx. $145 million in the US for the 12 months ended Jan 2023.
Read more here.
Govt launches 7th round of coal mine auctions
Defence Minister Rajnath Singh launched the seventh round of auctions for the commercial mining of 106 coal blocks. 95 non-coking coal mines, 10 lignite mines, and one coking coal mine are being offered in the latest round of auction. The auction will be held online through a transparent two-stage process on the basis of percentage revenue share.
Read more here.
Netweb Tech files DRHP for IPO worth Rs 257 crore
New Delhi-based server maker Netweb Technologies has filed a Draft Red Herring Prospectus (DRHP) with market regulator SEBI for an initial public offering (IPO). The company intends to raise Rs 257 crore through a fresh issue of shares. Promoters are also looking to sell about 85 lakh shares. Netweb Tech also provides private cloud, hyper-converged infrastructure, and AI enterprise workstation services.
Read more here.
Maruti Suzuki crosses 25 lakh units milestone of cumulative exports
Maruti Suzuki India Ltd crossed the 25 lakh units milestone of cumulative exports since starting overseas shipments in 1986-87. The automaker currently exports to nearly 100 countries, including markets in Africa, Latin America, Asia, and the Middle East. Maruti Suzuki's first big consignment of 500 cars was shipped to Hungary in September 1987.
Read more here.
Vedanta, HZL declare dividends 3 times their combined profitability
Vedanta Ltd. and Hindustan Zinc Ltd. (HZL) have together declared dividends worth Rs 69,300 crore for the current financial year (FY23). The dividend announcements have come as the mining major looks to shore up funds to reduce its debt commitments. The dividend declared so far is nearly three times their combined profitability. A sum of the trailing 12-month profitability of Vedanta and HZL comes up to Rs 25,348 crore.
Read more here.
SEBI approves ASBA-like facility for secondary market
The Securities & Exchange Board of India (SEBI) has approved a broad framework of Application Supported by Blocked Amount (ASBA)-like facility to be available to investors for secondary market trading. The facility is based on blocking funds for trading in the secondary market through UPI. The facility will be optional for both investors and stock brokers.
Read more here.
Tilaknagar Industries to buy 10% in Samsara Gin maker
Tilaknagar Industries has agreed to buy a 10% stake in Spaceman Spirits Lab (SSLPL) for Rs 9.75 crore. The investment will be made through a combination of equity shares and compulsory convertible preference shares. Established in 2020, SSLPL owns Samsara gin. It had an annual turnover of Rs 2.7 crore during FY22.
Read more here.
Post your comment
No comments to display