WPI Inflation Eases to 4.95% in December - Top Indian Market Updates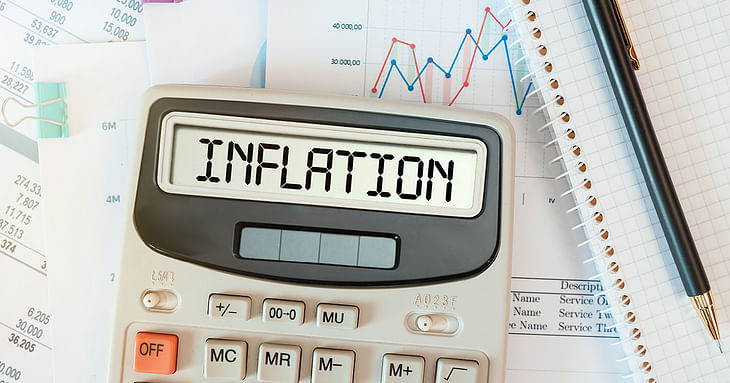 Here are some of the major updates that could move the markets tomorrow:
India's WPI inflation eases to 22-month low of 4.95% in December
India's wholesale price-based inflation (WPI) declined to a 22-month low of 4.95% in December 2022, mainly due to a fall in prices of food articles and crude petroleum. The Wholesale Price Index (WPI)-based inflation was 5.85% in November 2022 and 14.27% in December 2021. Inflation in food articles was (-)1.25%, while it was 18.09% in the fuel & power segment during Dec 2022.
Read more here.
​​Maruti Suzuki announces price hike across all models
Maruti Suzuki India Ltd (MSIL) will hike the prices across all its models by around 1.1% with effect from January 16. In Dec, the automaker announced its intentions to hike prices in January due to increased cost pressure driven by overall inflation and recent regulatory requirements. As per reports, car makers Honda, Hyundai, and Tata Motors also plan to hike prices in January.
Read more here.
Bank of Maharashtra Q3 Results: Net profit doubles to ₹775 crore
Bank of Maharashtra reported a 139% year-on-year (YoY) jump in net profit to ₹775 crore for the quarter ended December (Q3 FY23). The net interest income (NII) rose 30% YoY to ₹1,980 crore during the same period. The gross non-performing assets (GNPA) ratio improved from 4.73% in Q3 FY22 to 2.94% in Q3 FY23. The bank's total deposits grew 12% YoY to ₹2.08 lakh crore.
[NII is the difference between the interest income received on loans and the interest paid to depositors.]
Read more here.
Bharti Airtel launches 5G services in five UP cities
Bharti Airtel announced the launch of 5G services in Agra, Meerut, Gorakhpur, Kanpur, and Prayagraj in Uttar Pradesh. The telecom operator's services are already live in Lucknow and Varanasi. Customers with 5G-enabled devices can enjoy the high-speed Airtel 5G Plus network at no extra cost until the rollout is more widespread.
Read more here.
RIL suspends latest auction of gas from east coast block
Reliance Industries Ltd (RIL) and its partner BP plc suspended a planned auction for the sale of natural gas from their KG-D6 block following changes in gas marketing rules. E-bidding for the sale of 6 million standard cubic meters per day of gas was to happen on January 18. On Jan 13, the Ministry of Petroleum & Natural Gas published new rules for the sale and resale of gas produced from discoveries in deep sea, ultra-deepwater, and high pressure-high temperature areas with marketing and pricing freedom.
Read more here.
HG Infra secures project from Delhi Metro Rail Corporation
HG Infra Engineering Ltd has secured an order worth more than ₹412 crore from the Delhi Metro Rail Corporation Ltd. (DMRC). The company will design and construct an elevated viaduct and four elevated Delhi Metro stations. The construction work on the 3.512 km stretch is likely to be completed in 24 months.
Read more here.
Dr. Reddy's acquires trademark rights of breast cancer drug from Pfizer India
Dr. Reddy's Laboratories Ltd. has acquired the trademark rights of the breast cancer drug PRIMCYV from Pfizer Products India. PRIMCYV slows down or stops the growth of cancer cells. The pharma company will manufacture the drug at its facilities approved by the US Food & Drug Administration (USFDA). It also plans to roll out a unique 'patient assistance program' to support long-term therapy of the patients on PRIMCYV.
Read more here.
GPT Infraprojects secures order worth ₹216 crore
GPT Infraprojects Ltd has secured a contract worth ₹216 crore from the Maharashtra Rail Infrastructure Development Corporation Ltd., Mumbai. The company will construct the proposed extensions of the Ghatkopar Cable Stayed Road Over Bridge. This order win is worth two-thirds of the company's total market valuation of ₹323 crore.
Read more here.
Leading European airline selects RateGain to expand to new markets
Greek airline SKY Express has selected RateGain Travel Technologies Ltd's solution AirGain for real-time pricing insights as the airline looks to expand its footprint across Europe. AirGain will allow the airline to respond promptly to market shifts and deliver the most cost-effective service.
Read more here.
KPI Green Energy signs Power Purchase Agreements with three clients for solar power sale
KPI Green Energy Ltd (KGEL) has signed new Power Purchase Agreements (PPAs) for the sale of 6.3 megawatts (MW) of solar power in the interdependent power producer (IPP) segment. It has signed the long-term PPAs with three private companies— Heubach Colour Pvt. Ltd (2.9 MW), Sachin Paper Mills (0.4 MW), and Alembic Pharmaceuticals Ltd (3 MW). KGEL develops, operates, and maintains captive solar power projects for its clients.
Read more here.
Post your comment
No comments to display