WPI Inflation Eases to 13.93% in July - Top Indian Market Updates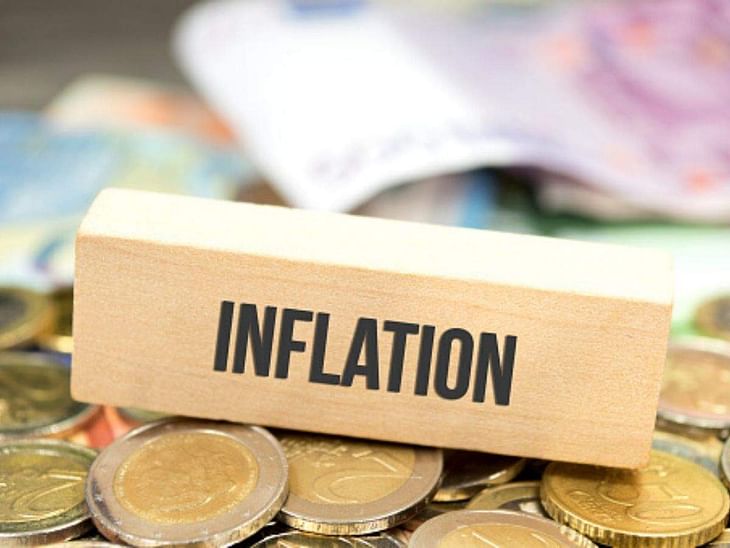 Here are some of the major updates that could move the markets tomorrow:
WPI inflation eases to 13.93% in July
India's wholesale inflation fell to 13.93% in July due to easing prices of food and manufactured products. The wholesale price index (WPI) stood at 15.18% in June and at a record 16.63% (revised) in May. Inflation in the food articles segment eased to 10.77% in July, compared to 14.39% in June. The fuel and power segment surged 43.75% last month from 40.33% in June.
Read more here.
Adani Ports' arm acquires inland container depot Tumb for Rs 835 crore
Adani Logistics has acquired inland container depot (ICD) Tumb from Navkar Corporation for Rs 835 crore. ICD Tumb is one of the largest inland container depots and has a capacity of 0.5 million Twenty-foot Equivalent Units (TEUs). The ICD is strategically located between the Hazira Port in Gujarat and the Nhava Sheva Port in Mumbai. Adani Logistics is a wholly-owned subsidiary of Adani Ports & Special Economic Zone Ltd (APSEZ).
Read more here.
SpiceJet enters into settlement agreement with Goshawk Aviation, affiliates
SpiceJet Ltd has entered into a settlement with aircraft lessor Goshawk Aviation and its affiliated entities related to two Boeing 737 MAX aircraft and one Boeing 737-800 NG aircraft. This settlement will allow two more fuel-efficient Boeing 737 MAX aircraft to enter SpiceJet's fleet. Goshawk Aviation Ltd is one of the main lessors (an entity that leases a property to another) of MAX aircraft of SpiceJet.
Read more here.
Wockhardt initiates phase-III clinical study of new antibiotic candidate
Wockhardt Ltd has initiated a global Phase-III clinical study of its new antibiotic candidate WCK 5222. The company has completed the first site initiation visit for the study. WCK 5222 is an entirely new class of antibiotic known as "β-lactam ENHANCER". It is targeted for the treatment of hospitalised adults with complicated urinary tract infections.
Read more here.
Concord Biotech files DRHP with SEBI for Rs 2,000-2,500 crore IPO
Concord Biotech, a fermentation-based active pharmaceutical ingredient (API) maker, filed a Draft Red Herring Prospectus (DRHP) with market regulator SEBI for an initial public offering (IPO). As per reports, the IPO's size would be Rs 2,000-2500 crore. The issue with a face value of Rs 1 per equity share is a complete offer for sale (OFS) aggregating to 2.09 crore equity shares by Helix Investment Holdings Pte. Ltd.
Read more here.
Unichem Labs gets USFDA nod for Schizophrenia drug
Unichem Laboratories Ltd has received approval for Quetiapine extended-release (ER) tablets from the US Food & Drug Administration (USFDA). The tablets are used to treat schizophrenia, bipolar disorder, and adjunctive treatment of Major Depressive Disorder (MDD). The product will be commercialized from Unichem's plant in Goa.
Read more here.
Future Consumer defaults on Rs 51.85 cr payment towards debentures
Future Consumer Ltd (FCL) has defaulted on the payment of Rs 51.85 crore towards principal and interest due on non-convertible debentures (NCDs). The default includes an interest amount of Rs 10.73 crore and a principal amount of Rs 41.12 crore. The NCDs were allocated on February 15, 2018, with a coupon rate of 11.07% per annum. As of June 30, 2022, the total financial indebtedness of FCL (including short-term and long-term borrowings) was Rs 446.82 crore.
Read more here.
Indian Oil aims to restart Paradip refinery from mid-Sept: Report
As per a report by Economic Times (ET), Indian Oil Corporation Ltd (IOCL) will restart crude processing at its 300,000 barrels per day Paradip refinery in eastern Odisha from mid-September after a 45-day maintenance turnaround. While the crude unit was shut from Aug. 1, the naphtha hydrotreater, continuous catalytic reformer, diesel hydrotreater, coker, and alkylation units were shut sequentially.
Read more here.
Amul, Mother Dairy hikes milk prices by Rs 2 per litre
Leading milk suppliers Mother Dairy and Amul have increased milk prices in Delhi-NCR and other cities by Rs 2 per litre due to a rise in its procurement and other input costs. Prices of toned milk will increase to Rs 51, while double toned milk will rise to Rs 45 per litre. Cow milk prices have been hiked to Rs 53 per litre.
Read more here.
Post your comment
No comments to display