WPI Inflation Eases to 12.41% in August - Top Indian Market Updates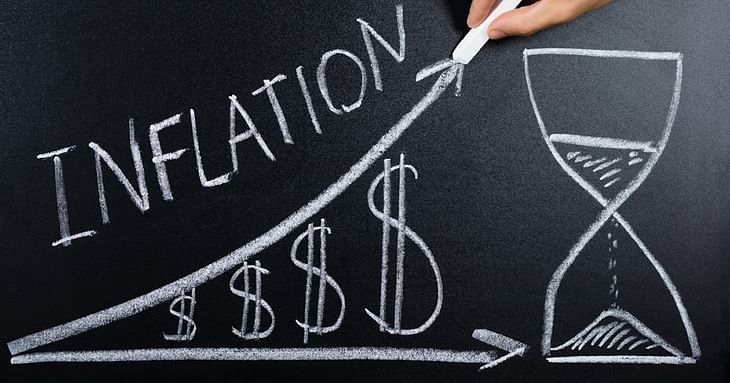 Here are some of the major updates that could move the markets tomorrow:
WPI inflation eases to 12.41% in August
India's wholesale inflation eased to 12.41% in August 2022, compared to 13.93% in July. The Wholesale Price Inflation (WPI) continues to remain in double digits for the 17th consecutive month (since April 2021). The food articles segment witnessed a spike of 12.37% in August, compared to 10.77% in July. The fuel & power segment eased to 33.67% last month from 43.75% in July.
Read more here.
Tata Power to develop 4 MWp solar project at Pune plant
Tata Power has entered into a Power Purchase Agreement (PPA) with Tata Motors to establish a 4 megawatt-peak (MWp) on-site solar project at the automaker's Pune plant. The installation is expected to generate 5.8 million units of electricity, potentially mitigating over 10 lakh tonnes of carbon emission.
In other news, Tata Power Solar Systems has secured an order worth ₹596 crore from NHDC to set up a 123 MWp floating solar project in Madhya Pradesh.
Read more here.
Bharti Airtel partners with IBM to deploy edge cloud services
Bharti Airtel has partnered with IBM to deploy the telco's edge computing platform ahead of its 5G network rollout in key cities. The platform will enable enterprises across multiple industries (including manufacturing and automotive) to accelerate innovative solutions. Bharti Airtel's edge cloud computing platform in India includes 120 network data centers across 20 cities under its data center arm Nxtra Digital.
Read more here.
Coromandel's venture capital arm invests in drone startup Dhaksha
Dare Ventures, the venture capital arm of Coromandel International Ltd, has invested an undisclosed amount in Chennai-based drone startup Dhaksha Unmanned Systems Pvt. Ltd. The startup plans to use the funding for talent acquisition, research & development, and increase production. It has the capacity to manufacture 250-300 drones a month and aims to scale up to 1,000 a month within a year.
Read more here.
CCI dismisses CUTS plea against PVR-INOX merger
The Competition Commission of India (CCI) has dismissed a plea filed by Consumer Unity & Trust Society (CUTS) challenging the PVR-INOX merger. A complaint was filed by CUTS stating that the proposed deal will have anti-competitive effects on the industry. They also demanded a detailed probe into the proposal. The CCI said the apprehension of the likelihood of the anti-competitive practices cannot be subjected to inquiry.
Read more here.
Mindspace REIT announces 'MindspaceforAthletes' sports fellowship
Mindspace REIT announced the launch of 'MindspaceforAthletes', an initiative that assists sportspersons and strengthens sports culture in India. In its inaugural phase, the entity will support athletes from the Somnath Ghosh Table Tennis Academy in Telangana. This fellowship provides for coaching, training infrastructure, physio, diet & nutrition, and travel expenses.
Read more here.
RattanIndia launches its first anti-drone 'Defender'
RattanIndia Enterprises Ltd has launched its first anti-drone product 'Defender'. The product was developed by the company's step-down subsidiary Throttle Aerospace Systems. Defender will be a 70% indigenous product with a 30% import component of brushless DC (BLDC) motors and batteries. The anti-drones will be manufactured at Throttle Aerospace's facility in Bengaluru.
Read more here.
KPI Green Energy signs PPAs with six companies to supply green power
KPI Green Energy Ltd has signed power purchase agreements (PPAs) to supply a total of 15.88 MW of wind-solar hybrid power from its projects to six companies. The company will supply power from the upcoming wind-solar hybrid power project (comprising 16.10 MW wind capacity and 10 MW solar capacity) at Bhungar site in Bhavnagar district, Gujarat. The project was established under the Gujarat Hybrid Power Policy of 2018.
Read more here.
HFCL secures advance purchase orders worth ₹448 crore from BSNL, RailTel
HFCL has received advance purchase orders aggregating to ₹447.81 crore from Bharat Sanchar Nigam Ltd (BSNL) and RailTel Corporation of India Ltd. The order from BSNL includes the supply, installation, and commissioning of a Control User Plane Separation Broadband Network Gateway (CUPS BNG). Meanwhile, the order from RailTel comprises the supply, installation, and commissioning of an IP-based Video Surveillance System (VSS) at 180 railway stations.
Read more here.
Harsha Engineers IPO subscribed 2.87 times on first day
Harsha Engineers' IPO was subscribed 2.87 times on the first day of bidding. The portion reserved for retail investors was subscribed 3.22 times. Non-institutional investors (NIIs) have subscribed 5.83 times against their reserved portion.
Harsha Engineers International is the largest manufacturer of precision bearing cages in terms of revenue in the organised sector in India. The company has fixed ₹314-330 per share as the price band for the ₹755 crore IPO.
Post your comment
No comments to display