Wholesale Inflation at 22-Month Low!  IT Stocks Showing Power. - Post-Market Analysis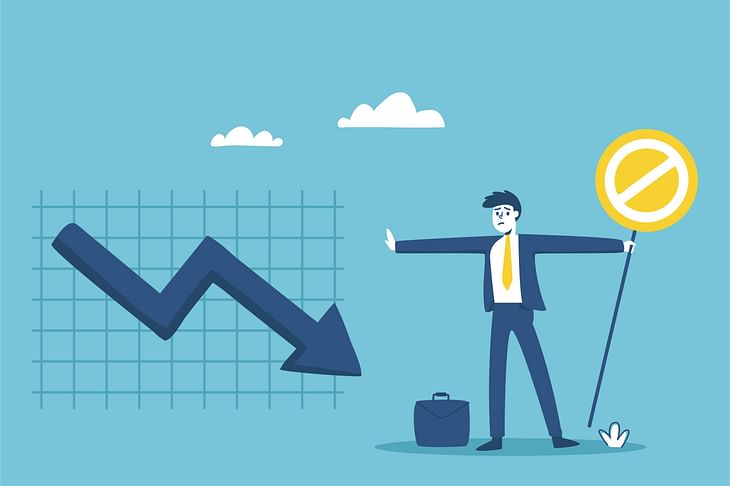 NIFTY opened the day at 18,033 with a gap-up of 76 pts. A good gap-up opening above 18k trigged a profit booking and the index fell 1% from the day high to the day low. The 17,850 level acted as good support and Nifty closed the day at 17,894, down by 61 points or 0.34%.
BANK NIFTY started the day at 42,622 with a gap-up of 251 pts. The index felt strong resistance from last Monday's high near 42,700 and fell 630+ pts. It took some support around the 42,100 level. Bank Nifty closed the day at 42,167, down by 203 pts or 0.48%.
FIN NIFTY started the day at 18,763 with a gap-up of 116 pts. The index was more bearish compared to Nifty and Bank Nifty and fell 1.8% from the day's high. FIN Nifty closed the day at 18,506, up by 139 pts or 0.75%.
Nifty IT (+1.1%), Nifty PSU Bank (+1.5%), Nifty Metal (-1.3%), and Nifty Media (-1.3%) closed with more than a 1% change. Other indices closed with weakness.
Major Asian Markets are closed in the green. But Japan fell more than 1%. European markets are trading well in the green.
Today's Moves
TechM (+3.1%), HCL Tech (+1.4%), Infy (+1.4%), and Wipro (+1.1%) closed as the Nifty 50 Top Gainers. TCS (-1.2%) traded ex-dividend today.
Adani Ent (-2.7%) closed as the Nifty 50 Top Loser.
Axis Bank (-2.2%) continued the recent fall. HDFC Bank (-0.96%) fell 2% from the opening levels.
Federal Bank(+1.3%) posted a 53% YoY growth in Q3 standalone net profit of Rs 800 crore vs Rs 520 crore last year. The estimate was Rs 700 crore.
PVR (-4%) closed in the red after Kotak Securities downgraded the stock. Shares of Inox Leisure (-4.1%) also fell 4% today.
L&T Finance (+2.9%), Just Dial (+10%-UC), and D Mart (-4.8%) closed with major changes after posting Q3 results during weekends.
Maruti Suzuki (-0.87%) announced an increase in prices across models.
Som Distilleries (+3.9%) closed in the green as it plans to consider raising funds via the rights issue on January 24.
Varun Beverages (+6.3%) moved up after Jefferies expects a 36% upside from current levels.
Markets Ahead
Nifty moved up very well last Friday and today's gap-up opening above 18,000 triggered a profit booking. However, the index is beautifully respecting the 17,750-850 zone as super support.
Major supports for Bank Nifty are at 42,080, 41,980, 41,720, and 41,500 zones.
The 18,390 and 18,280 levels are expected to act as good supports of Fin Nifty tomorrow. The 18,780 and 850 levels can be marked as resistances.
The major villain of the current market is strong selling by FIIs. But DIIs are absorbing most of the selling by FIIs
Axis Bank is witnessing a good profit booking after a recent rally and this might continue till the 820 levels also.  
Indian Dec Wholesale Prices Inflation (YoY) came out today at 4.95% vs 5.85% in Nov vs an estimate of 5.48%.
The numbers are above expectation, but they are at a 22-month low and are below 5% for the first time since Feb 2021. In Dec 2021, the WPI was at 14.27%.
India's goods exports drop 11.5% to Rs 2.8 lakh crore in Dec 2022.
Which is the best strategy to trade in Fin Nifty options? Intraday or Positional? Share your thoughts in the comment section below. 
Post your comment
No comments to display