Wonder Axis! Confusing Day with Continuing Volatility - Post Market Analysis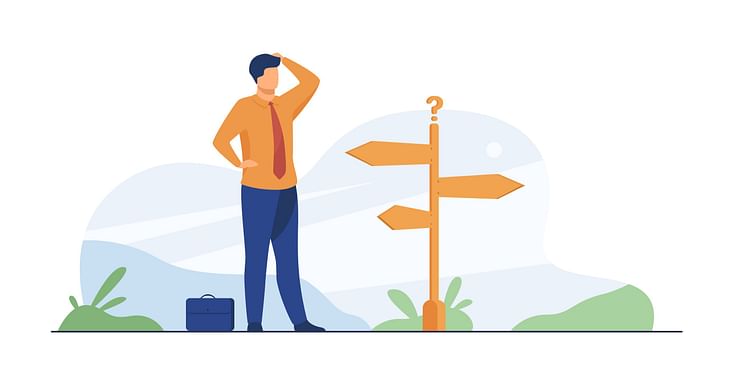 NIFTY opened the day at 17,025 with a gap-up of 42 points. The index moved up, 17,065 acted as resistance, and the next recovery mission from 16,950 support was spoiled by 17,100 (yesterday's resistance). Nifty tested 17,130 resistance towards the end and closed the day at 17,123, up by 140 points or 0.82%.
BANK NIFTY started the day at 38,784 with a gap-up of 71 pts. It traded below 38,900 with weakness till 2 pm. After breaking this, the index easily broke 39k and finally tested 39,160 resistance. Bank Nifty closed at 39,118, up by 406 points or 1.05%.
All the indices except for Nifty Media (-0.07%) closed in the green. Nifty Bank (+1%), Nifty FMCG (+1.4%), Nifty PSU Bank (+1.5%), and Nifty Realty (+1.6%) gained more than 1%
Major Asian Markets except for China (+1.5%) closed in the red. European Markets are now trading in the green.
Today's Moves
PowerGrid (+3.4%) closed as Nifty 50 Top Gainer today. Yesterday, it acquired ETL, which helps to establish an interstate transmission system. NTPC (+2.4%) also mnoved up.
Asian Paints (-1.5%) continued its fall from 3500 resistance and closed as the Nifty 50 Top Loser. Add the 3230 level as the next major support of the stock.
Coal India (+2.9%) moved up on its plan to set up coal gasification projects.
Axis Bank (+2.9%) is showing amazing power these days. It has been featured in the Nifty 50 Top Gainer list for the third consecutive day.
NBFC stocks- CholaFin (+3.5%), IBulHousing (+4.7%), L&T Fin (+3.8%), Manappuran (+4.9%), M&M Fin (+3.7%) and SRTransFin (+3.2%) gained very well.
Markets Ahead
The market volatility is very high everywhere. None of the markets is giving clear trends, but still, we can sense weakness in the market.
Nifty has too many hurdles on the upper side- 17,130, 17,190, 17,220, 17,280, 17,430 and a major one at 17,480.
Bank Nifty fell below 38,800k yesterday, which was an indication of another fall. But today it's back above 39,000- very hard to trade and analyse these days. We need to act continuously, according to market conditions.
It is very important to note that Nifty (17,130), Bank Nifty (39,160), and Fin Nifty (17,600) are together at good resistance levels. If they are broken we may see a short covering.
It would be better to avoid overnight positions because of global events and high volatility.
TCS has posted good results, Infosys has buyback program expectations, Indian Rupee is still weak, but Nasdaq is at two-year lows. Otherwise, we would have seen a good result rally in IT stocks.
Results from Wipro are below estimates, which is a bit disappointing.
U.K. August GDP (MoM) was reported at -0.3% vs 0.2% previous vs estimate of 0.0.
India's CPI data for September will be out today.
Doorstep delivery services are increasing daily, sim cards, grocery, food, and more. Are they making us lazy? Or a part of our lifestyle growth? Share your views in the comments section of the marketfeed app.
Post your comment
No comments to display