Wipro's Net Profit Rises 12% YoY to Rs 2,870Cr in Q1 - Top Indian Market Updates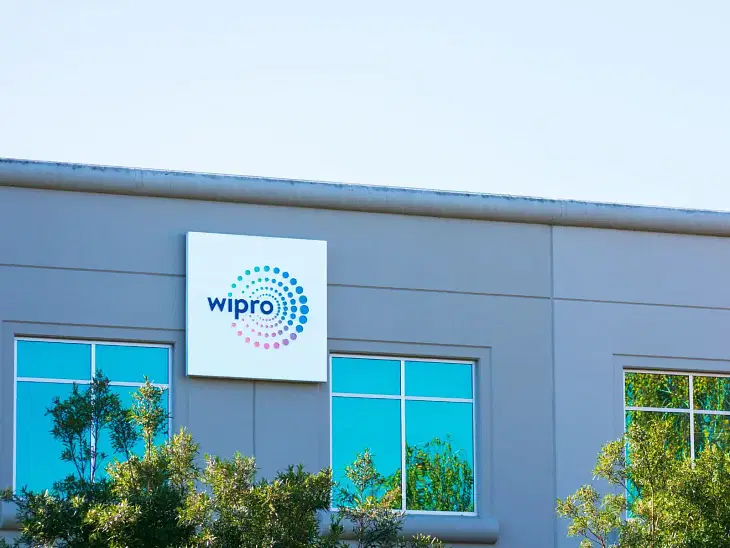 Here are some of the major updates that could move the markets tomorrow:
Wipro Q1 Results: PAT rises 12% YoY to Rs 2,870 crore
Wipro reported a 12% YoY rise in consolidated net profit to ₹2,870 crore for the quarter ended June (Q1 FY24). The company's operating revenue stood at ₹22,831 crore, up 6% YoY. Wipro's IT services operating margin for the quarter was at 16%, up 1.12% YoY. However, revenue in constant currency (CC) terms declined nearly 3% sequentially in the quarter.
Read more here.
Granules India's Gagillapur facility gets clearance certificate from the USFDA
Granules India Ltd has received an Establishment Inspection Report (EIR) from the US Food and Drug Administration (USFDA). The company's Gagillapur facility in Hyderabad received the EIR. Granules uses this facility to manufacture finished dosages and Pharmaceutical Formulation Intermediates (PFIs). In January, USFDA inspected the Gagillapur facility of Granules India as part of a pre-approval inspection (PAI) and issued three observations. It responded to the USFDA's observations within the stipulated period.
Read more here.
Samvardhana Motherson completes acquisition of 51% in Saddles Intl
Samvardhana Motherson International Ltd has completed the acquisition of a 51% stake in Saddles International Automotive & Aviation Interiors Private Ltd (SIAAIPL). SIAAIPL is engaged in the manufacturing of premium upholstery for passenger vehicles. In January this year, Samvardhana Motherson International announced that it was acquiring a majority stake in SIAAIPL for ₹207 crore.
Read more here.
Federal Bank Q1 results: Net profit rises 42% to Rs 854 crore
Federal Bank reported a 42% YoY rise in net profit to ₹854 crore in Q1 FY24. The bank had reported a net profit of ₹600.7 crore in Q1 last financial year. The net interest income (NII) for the quarter rose 20% YoY to ₹1,919 crore from ₹1,605 crore in Q1 FY23. The bank's gross non-performing asset (NPA) stood at ₹4,434.8 crore as against ₹4,183.8 crore in Q4 FY23, up 2.38%. Net NPA was also up 0.69% to ₹1,274.6 crore in Q1.
Read more here.
Ramco Cements to sell entire stake in Lynk Logistics to Swiggy's parent
Ramco Cements' board has approved the sale of its entire equity stake in Lynk Logistics to Bundl Technologies Pvt. Ltd. Lynk Logistics operates the food delivery platform Swiggy. Ramco Cements will sell 49.95 crore shares in Lynk Logistics to Bundl, as approved in its board meeting. In exchange, Ramco will subscribe to 24.18 lakh Compulsory Convertible Preference Shares (CCPS) of Swiggy's parent company.
Read more here.
HDFC Bank onboards 1 lakh customers, 1.7 lakh merchants on CBDC platform
HDFC Bank has onboarded over 1 lakh customers and 1.7 lakh merchants under the Central Bank digital currency (CBDC) pilot programme. The bank also announced the launch of a UPI QR code interoperable with India's sovereign digital currency. With this, HDFC Bank has become one of the first banks in the country to complete the integration process. The interoperable UPI QR code allows HDFC Bank's onboarded merchants to accept customer payments in Digital Rupee currency.
Read more here.
L&T supplies various components for Chandrayaan-3
Larsen & Toubro (L&T) has supplied various components for India's moon mission Chandrayaan-3. Parts like "middle segment and nozzle bucket flange" were manufactured at its facility in Powai. Components like ground and flight umbilical plates were from the company's aerospace manufacturing facility at Coimbatore. L&T delivered all these subsystems ahead of schedule. Additionally, L&T is involved in the production of a range of hardware for Chandrayaan-1 and 2, Gaganyaan and Mangalyaan missions of ISRO.
Read more here.
USFDA issues Form-483 with two observations for Lupin's Nagpur plant
Lupin's Nagpur oral solid dosage facility has received Form 483 with two observations from the US FDA. Form 483 is issued to a firm's management if there are violations of the Food Drug and Cosmetic (FD&C) Act and related Acts. The FDA Form 483 notifies the company's management of objectionable conditions. The US FDA inspected the facility from July 3 To July 11, 2023.
Read more here.
Godrej Properties emerged as the highest bidder for two land parcels in Gurgaon
Godrej Properties has emerged as the highest bidder for two luxury group housing plots in Golf Course Road micro-market, Gurugram. The two prime projects spread over 2.76 acres and 5.15 acres will have a combined estimated revenue potential of approximately ₹3,100 crore. The average rate for plots in this market is around ₹100 crore per acre. Golf Course Road is an established micro-market renowned for its upscale residential and commercial developments.
Read more here.
PVR cuts prices on food & beverage
PVR Inox has introduced two new offers on snacks and drinks, claiming it is an "unbeatable price". The announcement comes after a journalist highlighted the bill of an average-sized popcorn and Pepsi at a PVR cinema hall. The company has introduced the new offers in response to the widespread criticism regarding the exorbitant prices of snacks at its multiplexes.
Read more here.
Post your comment
No comments to display