Wipro's Net Profit Falls in Q4 - Top Indian Market Updates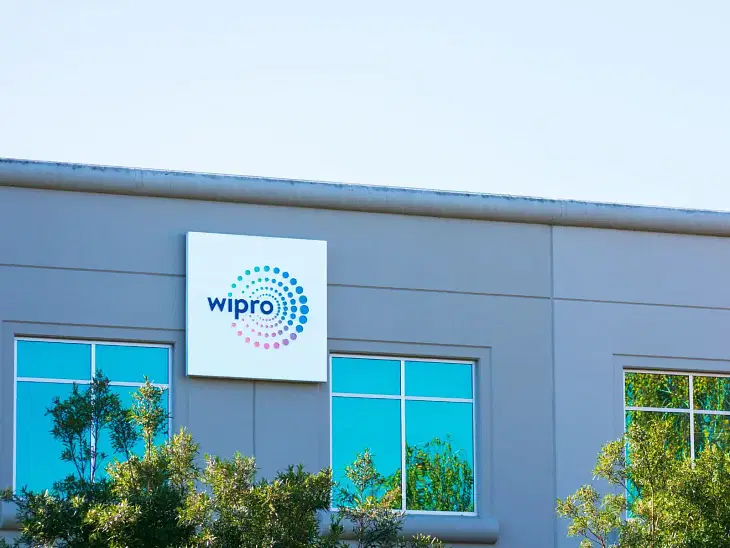 Here are some of the major updates that could move the markets tomorrow:
Wipro Q4 Results: Profit falls 0.4% YoY to Rs 3,074 crore
Wipro Ltd reported a 0.4% YoY fall in consolidated net profit to Rs 3,074 crore for Q4 FY23. Its revenue from operations rose 11% YoY to 23,190 crore during the same period. Revenue from IT Services rose 4% YoY to $2,823 million in Q4. Total order wins for the fourth quarter was up 29% YoY to $4.1 billion.
The IT company's board has approved a buyback of shares through the tender offer at Rs 445 per share. Wipro will buy back nearly 26.9 crore shares from shareholders.
Read more here.
Hinduja sole bidder for Reliance Capital with ₹9,650 cr offer
IndusInd International Holdings (part of the Hinduja Group) was the sole bidder for Reliance Capital in a bankruptcy auction, offering ₹9,650 crore in upfront cash. Other potential bidders, Torrent Investments and Oaktree Capital, did not submit bids despite indicating earlier that they would participate. The auction process ended with no counteroffers. Hinduja's offer represents a 41% recovery for lenders.
Read more here.
Tech Mahindra Q4 Results: Net profit falls 25.8% YoY to Rs 1,118 crore
Tech Mahindra reported a 25.8% YoY decline in consolidated net profit to Rs 1,118 crore and an operating revenue of Rs 13,718 crore, up 13.2% YoY, for Q4 FY23. EBITDA declined 3.2% YoY to Rs 2,021 crore. The company's board has approved a dividend of Rs 32 per share.
Read more here.
Axis Bank Q4 Results: Net loss at Rs 5,728 crore
Axis Bank reported a loss of 5,278 crore for Q4 FY23 due to the acquisition of Citi India's retail consumer business. The bank's net interest income (NII) rose 33.1% YoY to Rs 11,742.2 crore. The gross non-performing asset (GNPA) ratio improved to 2.02% in Q4 FY23, compared to 2.3% in Q3 FY23. The board has recommended a dividend of Rs 1 per share.
Read more here.
GCPL signs pact to buy Raymond Consumer Care's FMCG business
Godrej Consumer Products Ltd (GCPL) has signed an agreement to acquire Raymond's Consumer Care business for Rs 2,825 crore in cash. The acquisition is expected to be completed by May 10, 2023. It will help increase GCPL's presence in the male grooming space and foray into the sexual wellness category. The deal includes the trademarks of Park Avenue (for FMCG), KS, KamaSutra, and Premium through a slump sale.
Read more here.
LTI Mindtree Q4 Results: Profit growth flat at Rs 1,114 crore
LTIMindtree reported a net profit of Rs 1,114 crore for Q4 FY23, which is flat compared with the same period last year. Revenue from operations rose 22% YoY to Rs 8,691 crore in Q4 FY23. Its order inflow for the quarter came in at $1.35 billion. The company's board has recommended a final dividend of Rs 40 per equity share.
Read more here.
MGL to expand into CBG, LNG & EV segments
Mahanagar Gas Ltd (MGL) plans to diversify its portfolio beyond the city gas distribution (CGD) business and enter the compressed biogas (CBG) segment, electric vehicles market, equipment manufacturing for CGD companies, and retailing LNG as fuel for long-haul transportation. The move is aimed at expanding its business and reducing its dependence on CGD.
Read more here.
Dilip Buildcon wins order worth Rs 1300 crore from NHAI
Dilip Buildcon's two wholly owned subsidiaries have executed a concession agreement worth Rs 1,373.6 crore with the National Highways Authority of India (NHAI). The agreement includes two projects for building highways in Andhra Pradesh worth Rs 599.5 crore and Rs 774.10 crore. The company has committed to completing the projects within 24 months and operating them for 15 years.
Read more here.
IOCL signs pact with Tesla Power USA to provide automotive batteries
Indian Oil has formed a strategic alliance with Tesla Power USA to provide automotive batteries at fuel stations in India. Tesla Power batteries will initially be available at select Indian Oil fuel stations in the National Capital Region (NCR) and subsequently in other states. The partnership aims to bring convenience to customers and leverage Indian Oil's extensive network of 36,000 petrol pumps.
Read more here.
Reliance JV signs content streaming deal with Warner Bros
Reliance's Viacom18 has signed a deal with Warner Bros Discovery to bring the latter's content onto its streaming platform JioCinema, in a move to compete with rivals such as Netflix and Amazon. As per the deal, HBO Original, Max Original and Warner Bros. Television series will premiere on JioCinema on the same day as the US. The development comes almost a month after all HBO content left its long-time home Disney+ Hotstar.
Read more here.
Bharti Airtel's 5G service now available in 3,000 cities
Bharti Airtel's 5G service is now accessible to customers in 3,000 cities and towns across India. The telecom company is steadily expanding its 5G coverage and adding 30-40 new cities to its 5G roadmap every day. After Jio, Airtel also launched unlimited 5G data for its customers.
Read more here.
Post your comment
No comments to display