Wipro Secures Multi-million Dollar Deal From Mazda - Top Indian Market Updates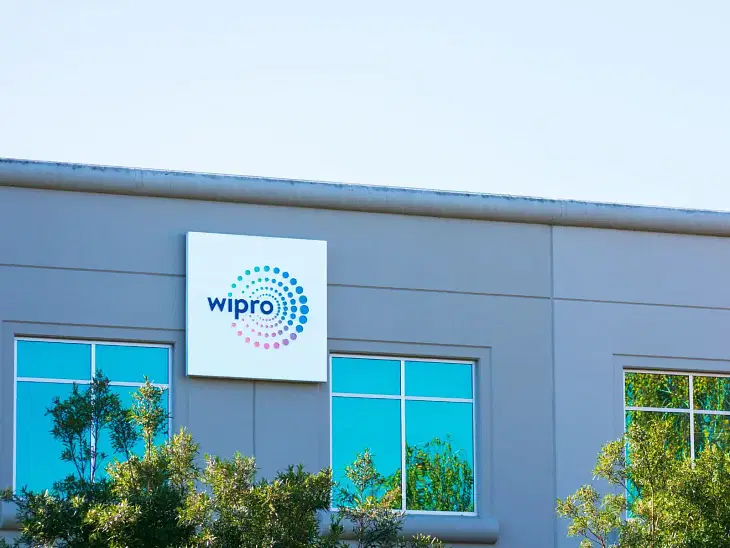 Here are some of the major updates that could move the markets tomorrow:
Wipro secures multi-million dollar deal from Mazda
Mazda Motor Logistics Europe has selected Wipro Ltd for a five-year, multi-million dollar managed services contract for its entire application landscape. The partnership will help industrialize Mazda IT, digitize processes, and infuse tools to drive automation. Mazda is currently transforming itself into a more centralized organization with standardized business capabilities to reduce costs.
Read more here.
KPTL wins new orders worth ₹1,397 crore in India, abroad
Kalpataru Power Transmission Ltd (KPTL) has secured new orders in India and overseas markets worth ₹1,397 crore in the transmission and distribution (T&D) segment. With these new orders, the year-to-date (YTD) FY23 order intake has reached ₹15,784 crores at a consolidated level.
Read more here.
Ramkrishna Forgings to buy up to 51% stake in TSUYO
Ramkrishna Forgings Ltd's (RFL) board has approved a proposal to acquire up to 51% stake in TSUYO Manufacturing. This proposed investment will help TSUYO enhance its product portfolio and expand its facilities for manufacturing motors, controllers, e-axles, and differentials. The acquisition will significantly improve RFL's capabilities and expand its market share in the evolving EV segment.
Read more here.
Indian Renewable Energy Development Agency to lend ₹4,444 crore to SJVN Green Energy
Indian Renewable Energy Development Agency (IREDA) has signed a loan pact with SJVN Green Energy Ltd (SGEL) for financing ₹4,444.71 crore for its 1,000 megawatts (MW) solar power project at Bikaner, Rajasthan. SGEL is a subsidiary of SJVN Ltd. The IREDA-funded project will connect to the 400/220 KV substation Bikaner-II (near Bikaner).
Read more here.
Reliance Retail arm launches FMCG brand 'Independence' in Gujarat
Reliance Consumer Products, the FMCG arm of Reliance Retail, announced the launch of its made-for-India consumer packaged goods brand 'Independence' in Gujarat. The company will sell products ranging from staples to processed foods and other daily essentials. The company plans to step up the launch to cover FMCG retailers across Gujarat in the coming months.
Read more here.
IDBI Bank approaches bankruptcy court against Zee Entertainment Enterprises
IDBI Bank has filed an insolvency resolution petition against Zee Entertainment Enterprises Ltd (ZEEL) for the default of over ₹149 crore. The bank, claiming to be a financial creditor, filed the petition before the Mumbai bench of the National Company Law Tribunal (NCLT). The development comes at a time when ZEEL is in the process of a merger with Sony Pictures Network India (SPN).
Read more here.
Air Senegal picks RateGain for accurate and real-time intelligence
Senegal's national carrier Air Senegal has selected RateGain Travel Technologies Ltd's product 'AirGain' for real-time market insights. The product will enable Air Senegal to track movements on all important routes 80% faster to stay on top of market changes and give the most competitive offer to its customers. It will help the airline's revenue managers adapt to the post-pandemic world by offering critical market insights and making the right pricing decisions.
Read more here.
L&T wins two orders for its hydrocarbon business
L&T Energy Hydrocarbon (LTEH) has secured two significant orders (in the range of ~₹1,000-2,500 crore) for its asset management and AdVENT business verticals. It has received a five-year contract for integrated operations and maintenance of the upstream oil & gas processing facility at Rageshwari gas terminal. They have also received an order for the construction of a hydrogen generation unit (HGU) from Matheson Tri Gas, Inc.
Read more here.
Hinduja Global Solutions to consider share buyback on Monday
Hinduja Global Solutions' board will meet on December 19 to consider a share buyback. Earlier in January 2022, the company said as the sale of its healthcare business has enhanced free reserves substantially, the allowable limit of the share buyback can be about ₹1,000 crore.
Read more here.
Raw sugar hits near 6-year high on lack of Indian supplies
Raw sugar futures on Intercontinental Exchange Inc hit their highest in nearly six years as flows from #2 exporter India declined. Mills in India are reportedly producing almost no raw sugar at the moment because white sugar is currently more lucrative (profitable), leaving the market short at a time when top exporter Brazil is in between harvests.
Read more here.
Post your comment
No comments to display