Wipro Reports 21% YoY Decline in Net Profit in Q1 - Top Indian Market Updates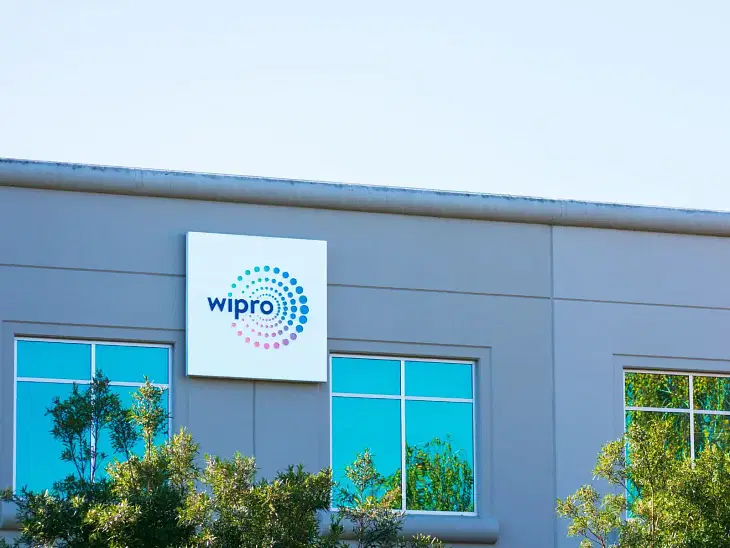 Here are some of the major updates that could move the markets tomorrow:
Wipro Q1 Results: Net profit falls 21% YoY to Rs 2,563 crore
Wipro Ltd reported a 20.9% YoY decline in net profit to Rs 2,563 crore for the quarter ended June (Q1 FY23). Its revenue from operations grew 17.9% YoY to Rs 21,528.6 crore during the same period. Compared to last quarter, its operating margin in the IT services segment fell by 200 basis points (bps) to 15% in Q1.
Read more here.
India cuts windfall taxes on fuel exports as global prices fall
The Central Govt has reduced windfall tax and exports levy after the oil prices softened in the international market. It has reduced the windfall tax on domestically produced crude to Rs 17,000 per tonne and also cut the levy on exports of diesel by Rs 2 and aviation-fuel exports by Rs 2 per litre. The move will offer relief for top fuel exporters like Reliance Industries and state-run Oil & Natural Gas Corp.
Read more here.
IndusInd Bank Q1 Results: Net profit rises 64% YoY to Rs 1,603 crore
IndusInd Bank Ltd reported a 64% YoY increase in net profit to Rs 1,603.29 crore for the quarter ended June (Q1 FY23). Its net interest income (NII) grew 16% YoY (or 4% QoQ) to Rs 4,125 crore during the same period. The gross non-performing assets (GNPA) ratio stood at 2.35% in Q1 FY23, compared to 2.88% in the previous quarter (Q4 FY22). Provisions fell 30% YoY to Rs 1,251 crore.
Read more here.
NCLT admits Bank of India's insolvency plea against Future Retail
The Mumbai bench of the National Company Law Tribunal (NCLT) has allowed the initiation of insolvency proceedings against Future Retail Ltd (FRL). In April 2022, Bank of India moved the tribunal seeking to initiate insolvency resolution proceedings against FRL, which has defaulted on loan repayments. FRL has defaulted on payments of Rs 5,322.32 crore to its lenders amidst the ongoing litigations with Amazon and other related issues.
Read more here.
Gland Pharma Q1 Results: Net profit falls 35% YoY to Rs 229 crore
Gland Pharma Ltd reported a 35% YoY (or 20% QoQ) decline in net profit to Rs 2,563 crore for the quarter ended June (Q1 FY23). Its revenue from operations grew 26% YoY to Rs 857 crore during the same period. Core markets of the US, Europe, Canada, and Australia accounted for 82% of revenue during Q1. These markets posted a de-growth of 6% YoY.
Read more here.
About 13 lakh electric vehicles registered in India: Nitin Gadkari
Union Minister Nitin Gadkari said more than 13 lakh electric vehicles (EVs) are registered in India, excluding those in Andhra Pradesh, Madhya Pradesh, Telangana, and Lakshadweep. Around 2,877 public EV charging stations have been sanctioned in 68 cities and 1,576 EV charging stations across 9 expressways and 16 highways.
In other news, state-controlled Convergence Energy Services Ltd. is planning a $10-billion tender for 50,000 electric buses that will drive India's plans to decarbonize public transport and help meet its goals for net zero emissions.
Read more here.
Tata Steel, BHP to jointly explore ways to cut emissions in iron and steel production
Tata Steel Ltd has signed a Memorandum of Understanding (MoU) with Australia-based mining company BHP to jointly study and explore ways to reduce carbon emissions in iron and steelmaking. The two entities will work on ways to reduce emissions from blast furnaces. About 60% of the steel produced in India uses the blast furnace route for making iron. The technologies explored by the two entities could cut emissions of integrated steel mills by up to 30%.
Read more here.
ITC to revive restructuring plans for its hotel business
ITC Ltd is reviving plans to create an alternative structure for the hotel business due to improvement in the hospitality industry recovery post-Covid. The company runs India's second-largest hotel chain with 113 properties. ITC has adopted an 'asset-right' strategy that provides greater thrust on management contracts through three brands— Welcomhotel, Mementos, and Storii.
Read more here.
DoT clears Jio, Airtel, Vi, Adani as final bidders for 5G spectrum auction
The Department of Telecommunications (DoT) has approved Reliance Jio, Bharti Airtel, Vodafone Idea, and Adani Data Networks as the final participants in the first ever auction of 5G spectrum in India, scheduled to start on July 26. The Centre plans to auction 72 gigahertz (Ghz) of spectrum valid for 20 years worth Rs 4.3 lakh crore at base price. Jio has submitted an earnest money deposit (EMD) of Rs 14,000 crore, the highest among all the companies bidding for 5G airwaves.
Read more here.
Post your comment
No comments to display