Will Tesla Come to India Soon?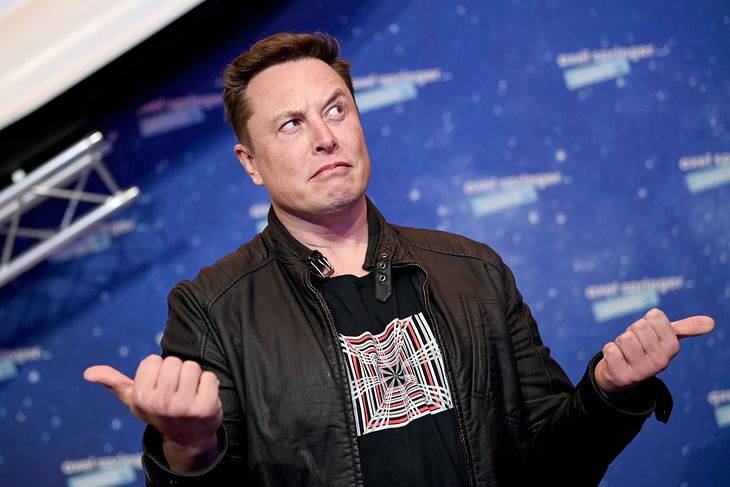 Tesla Inc, the world's largest electric car manufacturer, has shown massive growth since its very inception. The company has created a revolution through its unique ecosystem and has made electric vehicles popular. It has been able to expand to more than 40 countries around the world. Tesla, which has a market cap of more than $560 billion, is all set to debut on the S&P 500 Index on December 21.
Over the last few years, the potential buyers and fans of Tesla have been eagerly waiting for the company to make a grand entry into India. In October, Elon Musk had even sent a tweet saying that Tesla would begin its India operations in 2021! However, there are many hurdles that our country needs to overcome to make this a reality. Let us learn more about Tesla and the reasons why India could be a difficult market for the company to enter.
Company Profile - Tesla Inc.
Way back in 2003, two individuals by the name of Martin Eberhard and Marc Tarpenning had the vision of creating a car company. At the same time, these individuals were committed to making a difference and saving the environment. They believed that electric vehicles (EV) would be the future of commuting. And thus, they created Tesla Motors. The company was named after visionary scientist, Nikola Tesla.
Soon after the launch of the company, Elon Musk joined Tesla in 2004, after investing $6.3 million. With brilliant engineers and support from Musk, they began their venture towards disrupting the EV sector. They entered into a partnership with the UK-based Lotus Cars and launched the Tesla Roadster in 2008. This was an amazing achievement by the company, as it was one of the first electric cars which had a perfect blend of style and high-performance. It could go from 0-100 mph in 3.2 seconds. They were able to introduce the technology that would facilitate long-distance travel on a single charge. Tesla launched its own electric motors, transmission, and high-powered batteries.
The Tesla Models
In 2012, they introduced the Tesla Model S, which was the first luxury electric sedan on the market. However, the cost of both the Roadster and Model S was more than $1 million. With the intention of introducing slightly affordable cars, they launched new versions of the Model S. The P90D can go from 0 to 60 mph in just 2.8 seconds! The highly popular Model X, which has stylish 'falcon wings', was introduced in 2015. One of the company's most popular and widely sold cars is the Model 3, which was launched in the US market in 2017. Last year, they also launched the Model Y. The Tesla Cybertruck is scheduled to be released in late 2021.
Tesla = Undefeatable?
You may know them for their high performance and longer battery life, but all these cars are also loaded with amazing features. They have the Autopilot mode, Ludicrous mode, summon feature, and all cars come with frequent software updates. Over the last 2 years, Tesla's Model 3 has been the best-selling electric car in the world. The company has also announced plans to provide customization services to Tesla cars (including the Cybertruck) for its customers.
They have the largest chain of fast-charging stations - 'The Supercharger'. They operate more than 16,000 Supercharger charging points globally. With the necessity to expand and supply more Tesla batteries, they have built 4 Gigafactories. These factories have a total area of 5.3 million sq ft and are located in the US, China, and Germany. This is exactly why Tesla has very little competition and remains at the top of EV manufacturers of the world. In 2019, Tesla stood in the first position in terms of global sales. The total sales during the year hit a record high of 367,820 units.
Why Hasn't Tesla Entered India Yet?
Recently, hundreds of Tesla fans in India tweeted at Elon Musk and asked him when Tesla would begin its operations in India. Here is what Musk tweeted in response:
This is big news not just for the people waiting to get their hands on a luxury electric car like Tesla, but also for the entire electric vehicles (EV) industry in India. However, there are several issues that we need to address:
Government Policies
Through his tweets, Elon Musk has addressed concerns regarding the current policies surrounding EV charging stations and high imports of car parts in India. The import tax structure in our country is very high. For cars that cost more than $40,000 (Rs 30 lakh), import tax is 100%. It is 60% for cars that cost less than $40,000 (Rs 30 lakh). When the cost is so high, Indians will refrain from buying Tesla cars.
Fun fact: As of now, only a handful of people such as Mukesh Ambani (of course!) and 2 Bollywood actors own a Tesla in India.
It should be noted that companies such as Tesla usually fund the construction of its factories with the sales revenue from the country where the factory is going to be built. With the high import tax and no sales, Tesla would refrain from building a factory in India.
Norway is the best example of a country that has introduced policies to promote the use of electric vehicles. The people who own EVs in Norway do not have to pay registration fees or tolls. They get free parking and free charging facilities. Most importantly, the government ensures that such citizens receive a tax deduction on their income. This has been the main reason why Norway is the biggest market for Tesla.
Affordability
Let us look at a scenario. The average income of a person in our country is $2,338 or Rs 1.72 lakh per annum. The Tesla Model 3, which is their most sold car globally, has a base price of $39,990. On conversion, the car will cost Rs 29.48 lakh in India. Do bear in mind that this is their cheapest car. It would take an average Indian would take more than 16 years to save up enough to buy a Tesla. And, this is after ignoring basic expenses such as rent, food, transportation, phone bill, etc.
In developed countries such as America (wherein the average income is 17 times higher than that of India), people will find it much easier to buy Tesla's cars. Also, the main highlight is that the cost of charging EV's are very cheap.
Infrastructure
The most important infrastructure that is required for the Electric Vehicles is charging stations. According to government estimates, India currently has around 250 charging stations. It has been estimated that our country would require more than 1 lakh stations to meet the charging requirement of electric cars. This means that the electric car manufacturers themselves will have to invest money and build a strong network of EV charging stations.
The sales figures for electric cars in India show a very sad state. India has barely sold 8,000 electric cars in the last 2 years. This also discourages companies such as Tesla to even think about entering the Indian market.
The Autopilot feature in Tesla cars is specifically designed to ensure smooth and safe travel. It includes advanced features such as traffic-aware cruise, lane-centering, self-parking, automatic lane changes, and much more. Tesla's Autopilot and summon features would not make any sense in our country, where you know that roads are filled with potholes. The roads are very narrow and crowded with people and other vehicles. Also, the Indian government currently does not allow self-driving cars to ply on Indian roads.
Hope for a Better Future
As we can see, there are major challenges that we need to collectively overcome to ensure that electric vehicles in India receive a massive boost. Thankfully, our Government has started to come up with multiple green initiatives to promote the use of EVs in India. In November 2020, the Government stated that it will provide the infrastructure to set up around 69,000 electric vehicle charging stations across India. Many Indian automobile manufacturers (such as Tata Motors) have partnered with state governments to set up similar infrastructure as well.
The Delhi State Government has introduced an Electric Vehicle Policy to boost the sales and use of EVs, to decrease the pollution crisis in the city. The people who buy any type of electric vehicle are provided with benefits or subsidies. Currently, EV buyers are also exempted from paying road tax and registration fees. Policies like this will have to be made popular in all states of India. Indian citizens must also try to cultivate the mentality of buying EVs and reducing pollution levels.
There is high optimism that such initiatives will help in creating a major demand for EVs. Many EV startups in India are planning to launch their products soon. Tata's Nexon EV sales has crossed the 2,000 unit sales mark last week, and this is very encouraging. After seeing the potential market size in India, manufacturers may gain confidence to increasing EV sales.
Even with all these policies and infrastructure in place, it would definitely be interesting to see how Tesla would enter the Indian market. Things will look more promising in case the company decides to establish one of their Gigafactories in India. However, will it be worth the wait? Will an average Indian be able to secure his dream and own a Tesla car in the near future? Only time will tell.
Post your comment
No comments to display