Will Election Results Have An Impact? Pre Market Analysis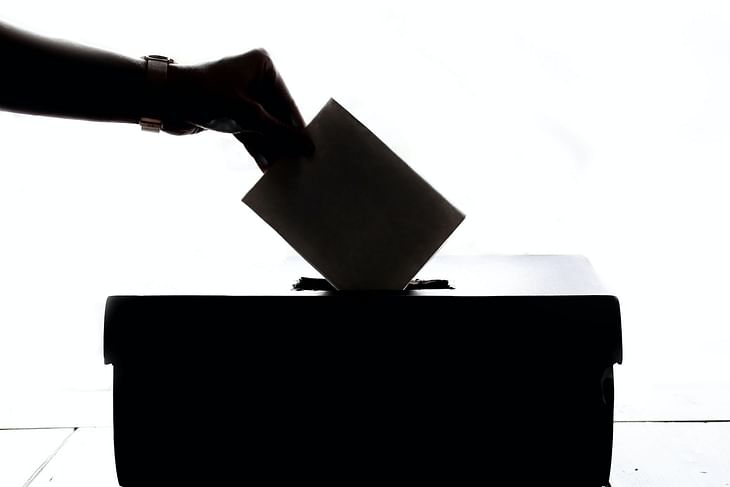 Here are some of the major updates that could move the markets today:
Stocks
Adani Enterprises and Adani Transmission today announced that they would raise funds totalling Rs 21,000 crore through the qualified institutional placement (QIP) route.
Navin Fluorine International has reported a net profit of Rs 136 crore for the quarter ended March, while revenue from operations stood at Rs 697 crore during the same period.
Ami Organics has posted a profit of Rs 27 crore for the January-March period as against Rs 21 crore in the year-ago period.
Tata Motors reported a net profit of Rs 5,407 crore for the March quarter against a loss of Rs 1,032 crore in Q4FY22. The automaker has also posted a 35% year-on-year (YoY) jump in consolidated revenue to Rs 105,932 crore.
Pharma major Cipla has reported a consolidated net profit of Rs 526 crore for the quarter ended March, up 45%. Revenue from operations during the quarter jumped 9% year-on-year to Rs 5,739 crore.
What to Expect Today?
NIFTY opened with a gap-down at 18,277 and moved down. Support was taken at 18,200 and a huge rally followed. It was a proper up-trend thereafter. The index closed at 18,315, up by 18 points or 0.1%.
BANK NIFTY opened flat at 43,480. The rally took out the previous day-high and 43,700. The index touched 43,900 and closed at 43,794, up by 318 points or 0.73%.
IT closed 0.26% lower.
The US markets closed lower and the European markets closed in the green.
The Asian markets are trading mixed.
The U.S. Futures and European futures are trading flat.
SGX NIFTY is trading lower at 18,280.
All the factors combined indicate a flat to gap-down opening.
NIFTY has supports at 18,270, 18,200, 18,150 and 18,100. We can expect resistances at 18,350, 18,390 and 18,420.
BANK NIFTY has supports at 43,600, 43,500 and 43,350. Resistances are at 43,900, 44,000 and 44,150.
FIN NIFTY has supports at 19,500, 19,425, 19,400 and 19,350. We can expect resistances at 19,550, 19,650 and 19,780.
NIFTY has the highest call OI build-up at 18,300. The highest put OI build-up is at 18,200.
BANK NIFTY has the highest call OI build-up at 43,500. The highest put OI build-up also is at 43,500.
FIN NIFTY has the highest call OI build-up at 20,000. The highest put OI build-up is at 19,400.
INDIA VIX is at 12.85.
Foreign Institutional Investors net-bought shares worth Rs 1,000 crores. Domestic Institutional Investors net-sold shares worth 900 crores.
India's CPI cooled to an 18-month low. The figure came out at 4.7%. WPI will be released soon and it is expected that it would be a negative inflation this time. March figure was a 29-month low.
Friday saw a big down-move and Monday saw a rally the previous time. It is an up-move this time on Friday. Let us see if it is a big day today.
Karnataka Election results were in the favour of INC. Let us see if there is an impact on the market. The exit poll results had said that INC may win. And the market had a strong Friday. So, probably, the news has already been integrated into the market as there was no surprise on Saturday.
The weekly candle is a green candle invalidating the shooting star formed last week. It is a good breakout in the weekly chart. However, we have to see if there is a follow-up candle.
Though crude oil prices saw signs of recovery, the week ended in the red for crude oil. The chart looks rather bearish.
I will watch 18200 on the downside in NIFTY. 18,350 can be watched on the upside.
Follow us on the marketfeed app's Signal section to get real-time updates from the market. All the best for the day!
Post your comment
No comments to display