Why RBL Bank's Share Price is Down 60% this Year?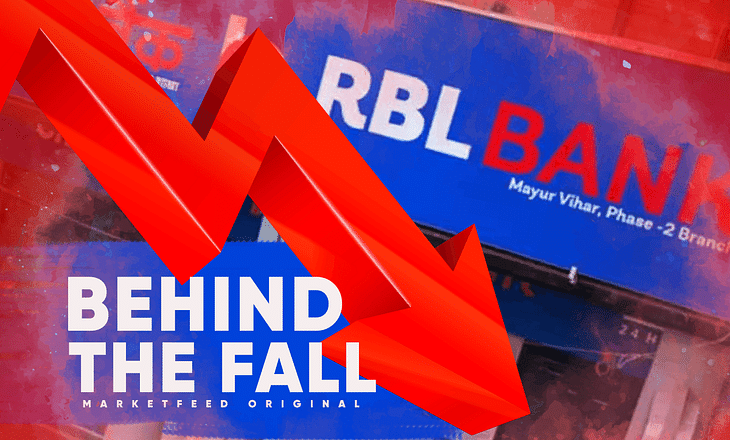 RBL Bank's share price has tanked by nearly 60% in a year and ~30% in the second week of June! The bank's top-level management, financials, and asset quality are being questioned. In this piece, we figure out what led to the price crash and if India's central bank could possibly recover RBL Bank's damaged share price while improving its financials and asset quality.
Reshuffle Gone Wrong?
The #1 reason for the crash is due to a major management reshuffle. On June 10, 2022, R. Subramaniakumar was appointed as Managing Director and CEO of RBL Bank. His appointment came after the sudden and unexpected resignation of MD and CEO Vishwavir Ahuja.
R. Subramaniakumar's 40-year career started with Punjab National Bank (PNB) in 1980. He headed Business Transformation at PNB for three years and took over the Digital, HR, MSME, Retail, and Overseas operations.
He was an Executive Director at Indian Bank and Indian Overseas Bank. Subramaniakumar also held the position of MD & CEO of Indian Overseas Bank. He was an Administrator at Dewan Housing Finance Corporation Ltd (DHFL) and achieved its resolution.
What stung the investors was Mr. Subramaniakumar's association with DHFL. Over the past few years, the housing finance company has been in the news for all the wrong reasons. Regulatory and administrative authorities like SEBI, Enforcement Directorate, CBI, Maharashtra Police, and others are investigating the fraudulent activities committed by the Wadhwan Family that owns and runs DHFL. DHFL is currently undergoing insolvency proceedings under the Insolvency and Bankruptcy Code (IBC).
Bad Finances and Asset Quality. What Lies Ahead?
As of FY22, RBL's Gross non-performing assets (NPA) stood at 4.4%, while Net NPA stood at 2.1%. Over the last five years, the bank's Gross NPA was up 3.2%+, while Net NPA rose by 0.66%+. The bank's Return on Asset (RoA) and Return on Equity (RoE) have tumbled into negative for the first time. For FY21-22, the RoA was -0.07% while its RoE was -0.59%. With negative cash flows and declining deposits, the lender also recorded its first loss of (-)Rs 74.7 crore for FY22.
After the news was announced, RBL's shares tanked ~7% on the same day. While the stock has lost ~62% of its value in one year, ~30% was lost in the last two weeks. Declining asset quality, combined with a perceived leadership crisis, could have led to such a steep drop in share price. Investors could see hope if and when the newly appointed CEO and MD focus on improving the bank's asset quality, cashflows, and overall deposits.
What are your views on RBL Bank and its current situation? Let us know in the comments section of the marketfeed app.
Post your comment
No comments to display