Why is IndiGo Buying More Engines in Between A Pandemic?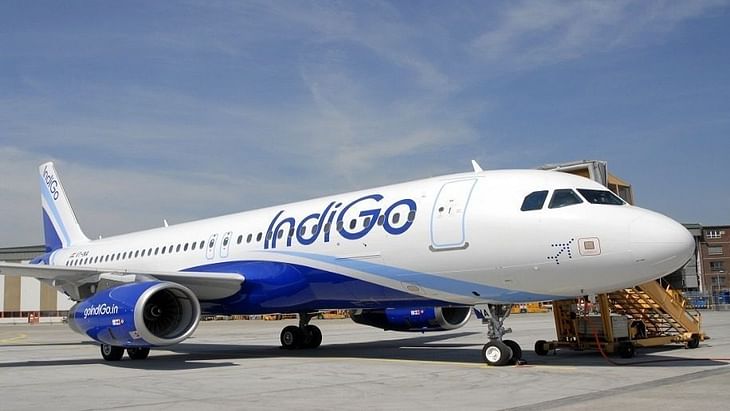 The Story
As per the reports, IndiGo is planning to buy engines when the Covid-19 has paralysed the aviation sector globally. India's biggest airline, IndiGo, is betting on a robust future of the industry. They are in talks with Pratt & Whitney and CFM International Inc. to buy its next batch of engines.
Pratt & Whitney and CFM International Inc. are two rival manufacturers. Reportedly, the new set of order for jet engines power around 150 new Airbus SE A320neo jets. This new deal could be worth around $10.7 billion. There is no given timeline up to which this deal can conclude.
Rumours of this big investment by an airline are surprising in these times. Last year, IndiGo placed a $20 billion (Rs 1.4 lakh crore) order for LEAP-1A engines. This was the largest ever single-engine order in history which covered 280 planes. Airline and tourism industry are the two most severely hit industries during the pandemic. Several airlines around the globe have either deferred or cancelled hundreds of plane orders due to the Coronavirus slump. To understand how badly the aviation sector has been hit by Covid-19, click here. Yet, IndiGo is rumoured to make another big investment. Is that feasible for the company?
Why now?
Any airlines investing such heavily during the pandemic does raise the question "why now?" The fears of coronavirus are still present, if not more than earlier. Governments are easing restrictions but with rising cases, another shutdown like that in Europe cannot be ruled out. IndiGo, like every other airline, has been impacted massively. Yet, India's biggest airline wants to take this opportunity and solidify its dominance in the Indian market.
All of Indigo's competitors are equally hurt, if not more badly. Overall market conditions also give them an opportunity to buy materials at a lower cost. Thus, IndiGo has no reason to shy away from any lucrative deal. India has one of the world's fastest-growing aviation market. A low-cost carrier like IndiGo competes on a pricing model to attract more customers. A higher passenger load factor helps them to improve their top and bottom line. As compared to other Indian airlines, IndiGo has robust cash support. In their Q2 FY21 results, the airline reported a $2.4 billion (~Rs 18,000 crores) of cash and cash equivalents. This number was higher than $1.9 billion they reported in the same quarter previous year.
Are People Confident with Flying Again?
Indian government suspended domestic and international flight operations in the last week of March. From the last week of May, a limited number of domestic airlines were given a nod to operate. But again, with several restrictions from both the central and state governments. According to DGCA (Directorate General of Civil Aviation), air traffic plummeted by 85% year-on-year in June 2020.
Like other airlines, IndiGo has to announce a pay cut to restrict their expenses. In June, the airline asked some of its staff to take mandatory leave without pay (LWP) for 1.5 to 5 days. Next month, pilots were told to take an additional 5.5 days of LWP. They also laid off 10% of staff and cut the salaries of its senior employees. With the recent uptick in demand for air travel, Indigo has reduced the 10 days of LWP in July to 3 days in November.
The data of DGCA for September showed 39.4 lakh people taking the air route for domestic travel. It was a significant increase from 28.3 lakh people reported in August. Keeping the change in the mind, the government has also airlines to operate at 65% of their capacity. Earlier, they were restricted to operate at a mere 45% of their capacity.
Even in the pre-Covid times, IndiGo had a substantial market share in the domestic segment. The September data showed that their grip became stronger in the domestic market. They had a market share of 48.1% by the end of March 2020. Currently, they have a market share of 58.8%. At the same time, Air India, Air Asia, Vistara and SpiceJet all have faced a reduction in market share.
In these tricky times, do you think IndiGo should invest in their growth or should they be more cautious and focus on just survival?
Post your comment
No comments to display