Why are Tyre Stocks Rallying?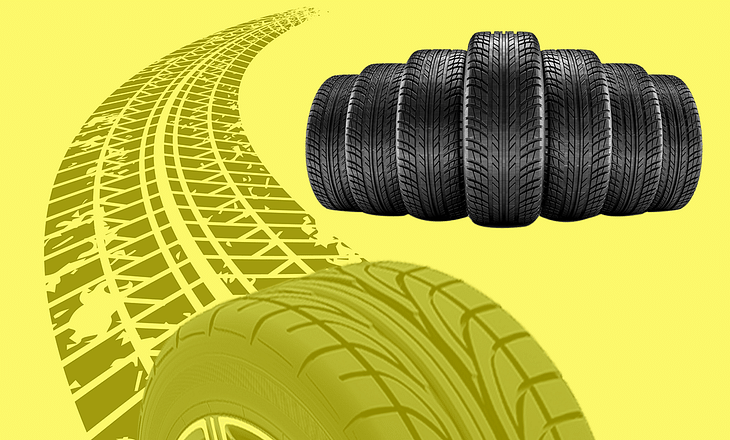 Over the past few days, we have been witnessing a significant rally in the shares of major tyre companies in India. The share price of JK Tyre & Industries rose more than 23% in a week, while that of MRF touched an all-time high of Rs 96,400! CEAT shares jumped to the highest level in more than two years to Rs 1,535. Let us take a closer look at certain factors that have led to a surge in these stocks.
Anticipation of Robust Q3 Results
With the removal of Covid-19 related lockdowns in our country, the demand for automobiles increased rapidly. People preferred to own a two-wheeler or car for commuting, rather than using public transport. Automobile manufacturers started ramping up production during the festive season as well. There had been an impressive rise in the number of vehicle bookings during the October-December period. Thus, major tyre manufacturers started to receive an influx of orders from these automakers.
It has been reported that tyres required for two-wheelers and farming equipment saw a strong demand recovery in Q3. Major players in this segment had increased their manufacturing capacity to meet the growing demand. These companies had also expanded their distribution networks across the country. The replacement and after-market segments showed a positive revival and growth. With these factors in mind, it was estimated that tyre manufacturers would post a healthy increase in their profits and revenues in Q3.
Financial Performance in Q3
CEAT Ltd reported a 150% (year-on-year) YoY increase in consolidated net profit to Rs 132 crore for the quarter ended December (Q3). The tyre manufacturer's revenue surged 26% YoY to Rs 2,221 crore during the same period. The company's strong performance in Q3 was backed by an increase in overall vehicle production. Sales in the after-market segment had also made a strong comeback.
JK Tyre & Industries Ltd reported a multi-fold jump in consolidated net profit to Rs 230.46 crore. The company had posted a consolidated net profit of Rs 10.27 crore in the third quarter of FY20. Consolidated revenue from operations grew 21.7% YoY to Rs 2,769 crore in Q3 FY21. All nine plants of the company in India operated at close to 96% capacity utilisation. JK Tyre's strong performance in Q3 was primarily driven by the increased demand for passenger, commercial vehicle, and farm tyres.
The Q3 results of Apollo Tyres, MRF, and Balkrishna Industries are yet to be released. It has been reported that these particular companies are very likely to show impressive sales growth as well.
Government's Ban on Import of Tyres
One of the major hurdles of the Indian tyre industry was the indiscriminate imports of tyres. China accounted for over 40% of Truck and Bus Radial (TBR) tyres and Passenger Car Radial (PCR) tyres shipments to India from overseas. In case of tractor tyres, Chinese import was three-fourths of the total imports.
In June 2020, the Indian Government imposed curbs on imports of new pneumatic tyres used in motor cars, busses, lorries, and motorcycles. These types of tyres were placed under the 'restricted category', which meant that an importer would now require a licence or permission from the Directorate General of Foreign Trade (DGFT) for imports. It has prevented countries such as China from dumping their excess output in our market.
"The move has come as a sentiment booster for the industry that has been bearing the brunt of the slowdown in the auto sector and disruption caused by Covid-19 pandemic. Emboldened by the development, the tyre industry in India is looking at better than expected domestic production and increased exports from the country," - K.M. Mammen, Chairman of the Automotive Tyre Manufacturers Association (ATMA).
These restrictions have proven to work in favour of domestic tyre manufacturers. Over the past few months, companies such as CEAT, MRF, and Apollo Tyres are receiving more orders from Indian automakers. For example, Royal Enfield has switched Italy-based Pirelli tyres with CEAT tyres for their Interceptor 650 range. Recently, French tyre major Michelin issued a circular to its Indian dealer partners confirming that it will not import and distribute passenger vehicle tyres in India. These international tyre companies are waiting for a further update on the import restrictions from the Indian Government.
The Way Ahead
Thus, the positive sentiments surrounding the tyre industry in India has led to a surge in stock prices of companies such as CEAT, Goodyear India, and MRF. Interestingly, Sachin Bansal (co-founder and former CEO of Flipkart) bought a 1.34% stake in JK Tyre, which reportedly led to a further rally in its stock over and above.
We could see a further uptrend in these shares, as certain tyre manufacturers are yet to report their Q3 results and because these stocks have broken multiyear highs just like what we saw with Tata Motors. In the coming weeks, let us look forward to seeing positive results from these companies.
The government supposedly brought in these restrictions to benefit domestic tyre manufacturers as they will get increased sales. But what did we see? As imported tyres started vanishing from the market, the domestic players immediately went out and increased their prices. So right now they are benefitting from increased margins (even though prices of rubber has gone up), along with the increasing sales from less competition. So in the long run who loses? Us, the customers. This is why restrictive trade policies never benefit consumers. At least stock market participants can make a bit of that money back.
Let us know in the comments down below if you were able to jump in on the rally!
Post your comment
No comments to display