Why Are Gold Prices Falling After Touching A Record High last September?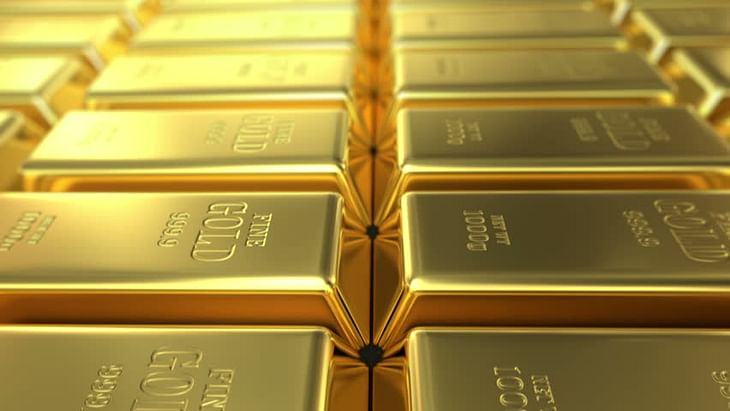 In September 2020, gold prices touched a record high of Rs 58,000 per 10 gram. In times of crisis and uncertainty, people tend to buy more gold as it is a risk-haven and comparatively less volatile. There were many reasons why gold prices hit record highs in 2020. The US-China Trade War, negative US bond yield, geopolitical tensions, and uncertainty around the COVID-19 pandemic to name a few.
Fast-forward to a few months later, gold prices have come down significantly to a 10 month low. As of 6th April 2020, gold is trading close to Rs 45,500 per 10-gram level, which is around Rs 13,000 less than the record high of Rs 58,000. The way the gold prices were soaring, a correction was definitely expected but there is much more to it. There are some economic factors, market factors, and other global factors that have come into play.
Reason 1: Investors Have More Risk Appetite
During the COVID-19 lockdown, businesses were shut, unemployment was high, global economies were down, households did not have money to spend and had to depend on government support for expenses.
Once things were a little better, governments all across the world release stimulus packages. Central banks across the world reduced interest rates to put money into the system. Loans were offered at low-interest rates and moratoriums were given on NPAs. All of a sudden, markets were flooded with liquidity.
Gold, on one hand, is a risk haven. People invest in gold during times of uncertainty, since gold is globally accepted and can be sold during times of crisis. When there is too much money in people's hands, they are likely to invest it in more risky assets. The stock market is one of them. The global stock markets managed to touch record highs. NIFTY and SENSEX touched their record highs as well.
Reason 2: Dollar Zooming
For the past few years, gold and the US Dollar have had an inverse relationship. The current increase in the US dollar with respect to other global currencies has caused gold prices to decrease. This is because if the US dollar becomes stronger, gold will become relatively more expensive in other currencies causing demand to reduce and therefore the price. Conversely, if the US dollar gets weaker, gold becomes relatively cheaper to buy in other currencies, and the demand increases, and therefore the price. However, it must be noted that gold and the US dollar CAN move together in some cases.
Reason 3: Rising Bond Yield
In August 2020, the US 10-Year bond yield was ~0.52%. The yield has now risen threefold to ~1.6% in March 2020. When bonds return a higher yield, the cost of holding gold becomes higher. Investors will prefer holding stocks and bonds over gold, as these would give a better return than gold. Investors will start diluting their gold holdings and start pouring that money into the bond and stock market. This will cause gold prices to decline.
Reason 4: India cuts custom duty from 12.5% to 7.5%
In the 2021 Budget Session, the import duties on gold were slashed from earlier 12% to 7.5%. An additional 2.5% cess was proposed in the form of Agricultural and Infrastructure Development Cess(AIDC). After the announcement, gold futures on MCX slumped 3% or about ₹1,500 per 10 gram.
The decrease in gold prices has seen a lot of accumulation happening which helped in price recovery. Prices are up by almost Rs 2000-Rs 2500 from the low of Rs. 45,500 per 10 gm. The second wave of COVID-19, rising lockdown measures, uncertainties over vaccines, rising debt, and liquidity are supporting factors of gold price rise. A question remains, should you invest in bonds over gold? The US 10-year bond yield has been at its peak recently, bond prices are low, yields are high. One can either choose to profit from the volatility of the gold market or choose to invest in a rather consistent instrument like bonds. Investors should watch out for inflation numbers, long-term bond yields, US Fed Reserve Rate, and other global factors that might affect the spot price of gold.
So the next time you see a family member wondering why gold prices are moving like it is, you will know the answer!
Post your comment
No comments to display