What is a Navratna PSU? Elgibility and Benefits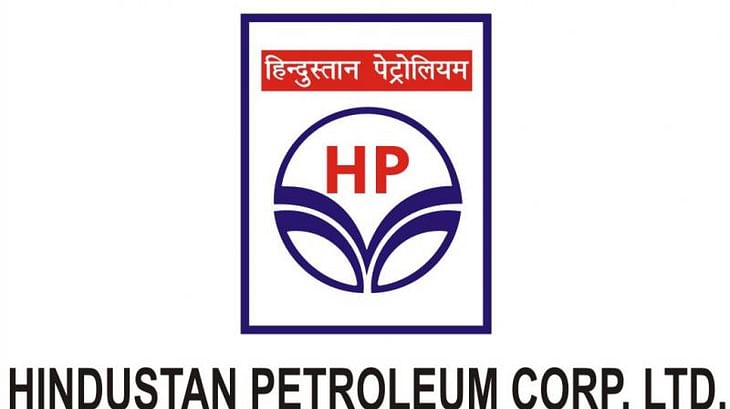 Since independence, India has been an agrarian country. Till the late 1990s, it failed to develop its industrial base and give special focus to infrastructure facilities. The government soon realised that there is a need to make public investments to boost the economy. 
According to ownership, the government companies are commonly classified into the followinng categories:
State Level Public Enterprises (SLPE) - Companies where the direct holding of the State Government or other SLPEs is 51% or more.
Public Sector Banks (PSB) - Banks where the direct holding of the Central/State Government or other PSBs is 51% or more.
Central Public Sector Enterprises (CPSE) - Companies where the direct holding of the Government of India or other CPSEs is 51% or more.
The central government of India allots special status to public companies to enhance their reputation. There are 3 special statuses which are bestowed to these SLPEs/ PSBs/ CPSEs if they meet certain criteria.
The Maharatnas
The Navratnas
The Miniratnas (I and II)
Let us read all about Navratna companies today.
Eligibility Criteria for Navratna status
A PSU (Public Sector Undertaking) should fall under the Miniratna category. Being a Miniratna company is not that hard. Any government company having made profits continuously for the last three years or earned a net profit of ₹30 crore or more in one of the three years qualifies to be Miniratna-I company. A Miniratna-II company needs to make profits for three years and have a positive net worth.

It should have obtained a rating of 'very good' or 'excellent' rating in 3 of the last 5 years under the Memorandum of Understanding(MoU) system. This shows that the company is dependable.

The company should have a composite score of 60 or above out of 100 in the following six selected parameters:
| | |
| --- | --- |
| Parameter | Maximum Weight |
| Earnings per share | 10 |
| Profit before interest and taxes (PBIT) to turnover | 15 |
| Net profit to net worth | 25 |
| Profit before depreciation, interest and taxes (EBIDTA) to capital employed | 15 |
| Manpower cost to total cost of production/services | 15 |
| Inter-Sectoral performance | 20 |
List of Navratna companies
Bharat Electronics Limited: BEL designs, develops and manufactures a range of advanced electronic products for the Indian Armed Forces. A few of the products are the weapon locating model, battlefield surveillance radar, electronic voting machines, tank electronics.

Container Corporation of India Limited: CONCOR comes under the Indian Ministry of Railways. It has three activities in its core business which are a cargo carrier, a terminal operator, and a warehouse operator.

Engineers India Limited: EIL comes under the Ministry of Petroleum and Natural Gas. It helps by providing engineering and related technical services for petroleum refineries. Over the years, it has expanded in business from hydrocarbon chain to metallurgy, infrastructure & power.

Hindustan Aeronautics Limited: HAL comes under the Indian Ministry of Defence. It is involved in designing and assembling aircraft, jet engines, helicopters and their spare parts.

Mahanagar Telephone Nigam Limited: MTNL is one of the most famous telecommunications service providers.

National Aluminium Company Limited: NALCO comes under the Ministry of Mines. It has diversified its operations across mining, metal and power.

NBCC (India) Limited: The company is focussed on three fields PMC (Project Management Consultancy), EPC (Engineering Procurement & Construction) & RE (Real Estate).

NMDC Limited: NDMC comes under the Ministry of Steel. It is India's largest iron ore producer & exporter and also explores copper, rock phosphate and limestone.

NLC India Limited: It operates in the fossil fuel mining sector and thermal power generation. 

Oil India Limited: OIL is present in the business of exploration, development and transportation of crude oil and natural gas. 

Power Finance Corporation Limited: It is the largest NBFC (Non-Banking Financial Corporation) by net worth (all reserves) in India. It helps by providing financial assistance to power projects across the country.

Rashtriya Ispat Nigam Limited: RINL comes under the Ministry of Steel. Its customers include different industrial users, retailers, specific project customers, etc.

Rural Electrification Corporation Limited: REC was incorporated in 1969 and works under the Ministry of Power. It is a public infrastructure finance company which finance projects in the power sector.

Shipping Corporation of India Limited: It came into existence with the amalgamation of Eastern Shipping Corporation and Western Shipping Corporation. Incorporated in 1961, today it is the largest Indian shipping Company.
Why Become a Navratna Company?
When a company achieves Navratna status, it gets enhanced financial and operational freedom and empowers it to invest up to Rs 1,000 crore or 15% of their net worth on a single project without seeking government approval. They will also have the freedom to enter joint ventures, form alliances and float subsidiaries abroad. So definitely it is a very coveted title, and the benefits may push more Public Sector Enterprises(PSEs) to perform better and make profits. Next day, we can learn about the next level which are Maharatna companies. Till then, have a great weekend!
Post your comment
No comments to display