What are Block Deals in the Stock Market?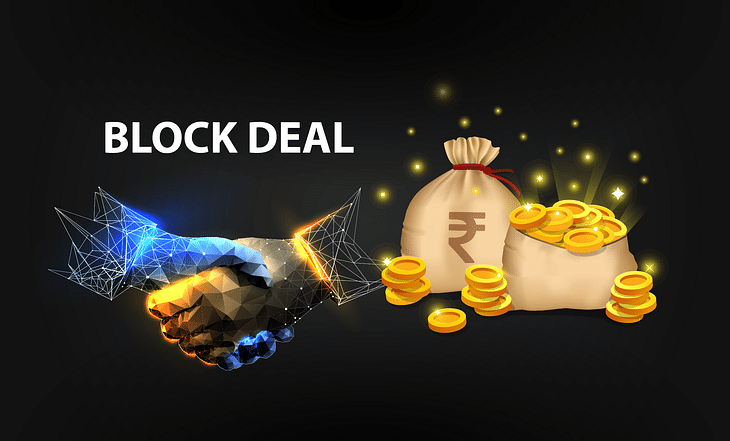 You would have often seen the term 'block deal' used in our articles. But, are you aware of what it really means? Let's clear all the doubts one set for all!
Block Deals
A block deal is said to be a trade where more than 5,00,000 shares or shares worth more than Rs 10 Crore of a particular company are traded. This should happen as a part of a single transaction. The deal cannot be squared off as we do with our intraday positions. Once done, it cannot be reversed. The price at which this is done should be between +1% to -1% of the current market price or the previous day's closing price. 
Also, the broker has to inform the exchange of any kind of block deals. The details which have to be passed on to the exchange include the following:
Name of the scrip.
Name of the clients (Buyer & Seller).
The number of shares bought or sold.
The traded price at which the deal is done.
Stock exchanges are bound to inform the public about the deal with all the details on the same day after market hours. Generally, HNIs (high net worth individuals), mutual funds, financial institutions, insurance companies, banks, venture capitalists and foreign institutional investors (FIIs) are the participants of these block deals. To know more about FIIs, you can click here. Promoters of the company can also use this window to buy or sell a major chunk of their share.
Block Deal Timings
As a block deal involves a large number of shares, it is important to allot a particular time slot. Otherwise, a surprising block deal at any time can increase volatility in the market. The exchange has made two slots for any type of block deal to take place.
Morning Window (First Session): 08:45 AM to 09:00 AM
Afternoon Window(Second Session): 02:05 PM to 2:20 PM
Post your comment
No comments to display