Weekly Close Today - Pre Market Analysis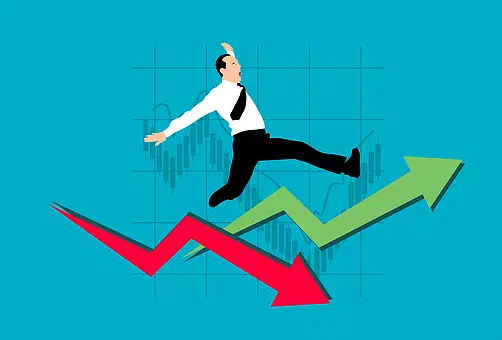 Here are some of the major updates that could move the markets today:
Stocks
ITC is going for climate-risk modelling to identify the hotspots owing to extreme weather conditions, Chairman Sanjiv Puri said. Puri said that a team of experts is engaged in this job of modelling comprising big data analytics.
Vedanta board of directors will meet on March 28 to consider and approve the 5th interim dividend for the current financial year
Maruti Suzuki will be hiking prices in April 2023 owing to increased cost pressure which will be passed on through the price increase.
Metro Brands has decided to demerge its wholly-owned company FILA, as part of its strategy for optimum growth and development of FILA's businesses.
Anand Rathi Financial Services sold 0.8% stake or 3,30,000 shares of the company through a bulk deal on Thursday for Rs 26.7 crore.
What to Expect Today?
NIFTY opened with a gap-down at 17,101 and gave an amazing rally after an initial down-move. The rally ended at 12:45 when the index touched previous day-high. There was a huge fall and the index closed at 17,077, down by 75 points or 0.44%.
BANK NIFTY opened with a gap-down at 39,847 and rallied to 40,200. There was a huge fall in the second half and BNF broke the day-low to close at 39,617, down by 382 points or 0.96%.
IT closed 0.77% lower.
The US markets closed in the green and the European markets closed in the red.
The Asian markets are trading mostly lower.
The U.S. Futures and European futures are trading higher.
SGX NIFTY is trading at 17,060 indicating a flat to gap-down opening.
NIFTY has supports at 17,030, 17,000, 16,970 and 16,820. We can expect resistances at 17,120, 17,207, 17,225 and 17,260.
BANK NIFTY has supports at 39,400, 39,160 and 39,000. Resistances are at 39,830, 40,000 and 40,200.
INDIA VIX is at 14.5.
Foreign Institutional Investors net-bought shares worth Rs 1,000 crores. Domestic Institutional Investors net-bought shares worth 1,700 crores.
We were discussing if the market is going to be on sell-on rise yesterday. And that happened. But to the surprise, it was a big fall from the top, especially in the financial stocks.
Hindenburg Research said that they would come up with a finding on another company. It need not be an Indian company and it happened to be Block Inc. There were worries in the morning as we have seen what happened to Adani group.
It is weekly close today and the weekly candle is a big doji now. The close will be crucial.
The European Central bank hiked the interest rate by 25 basis points. They said that inflation is expected to cool off soon despite CPI coming out above estimates.
Seeing the momentum gained in the fall, it looks like our market may have to wait to see a recovery rally.
I will watch 17,000 on the downside in NIFTY. 17,120 can be watched on the upside.
Follow us on the marketfeed app's Signal section to get real-time updates from the market. All the best for the day!
Post your comment
No comments to display