Weekly Candle Loses Strength! Bank Nifty Falls 1,000 Points - Post-Market Analysis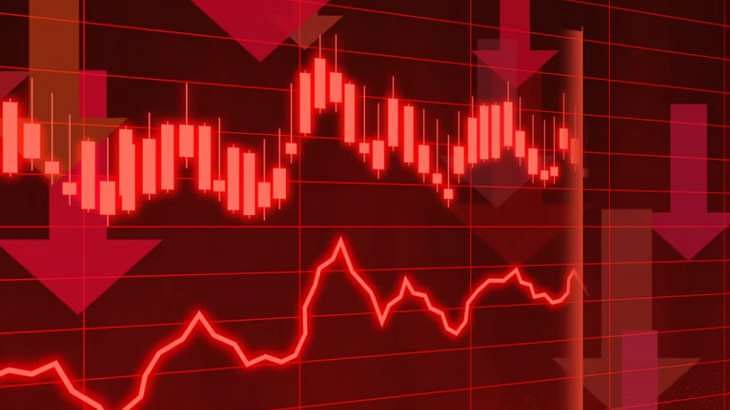 NIFTY started the day at 18,117 with a gap-down of 138 points. After the gap-down opening, Nifty started to move up, but the candles had no strength. Bears came into play when the index reached 18,200 and broke the support at 18,100 towards the end. NIFTY closed at 18,069, down by 186 pts or 1.02%.
BANK NIFTY started the day at 43,110 with a big gap-down of 574 points. The index turned heavily bearish after hitting the 43,500 region. Strong red candles came on time and the index fell nearly 1,000 pts from the day high. BNF closed at 42,661, down by 1,024 pts or 2.34%.
All indices except NIFTY Auto (+0.4%) and NIFTY FMCG (+0.27%) closed in red today. NIFTY Finserv (-2.3%), NIFTY Media (-1.7%), and NIFTY Metal (-1.49%) fell heavily.
Major Asian markets closed mixed. European markets are currently trading in green.
Today's Moves
Titan (+2.3%) was NIFTY50's top gainer. Growth prospects remain strong for Titan after a good Q4 performance.
TVS Motor (+3.9%) hit a new 52-week high following better-than-expected Q4 earnings.
Rail Vikas Nigam (+9%) continued its non-stop rally. The stock is up more than 90% in a month!
HDFC Bank (-5.9%) and HDFC (-5.5%) fell sharply after a report suggested that the merged HDFC entity could see $150-200 million in outflows in MSCI.
Manappuram Finance (-11.49%) crashed after the Enforcement Directorate (ED) froze assets worth Rs 143 crore of the company's MD.
Federal Bank (-8.3%) fell even after it posted a 67% YoY increase in net profit to ₹902.6 crore in Q4 FY23.
Markets Ahead
Our market has been fighting global negativity for the last few days. Many traders had long positions and a small weakness triggered a sudden selling in the market today. We had an amazing up move for the last many weeks and because of that this down move looks fine. But a closing below 17,700 won't be good.
If you are looking into weekly candles, it is a little bit scary. Today's move has killed its beauty and has brought a fear of profit booking.
Let's watch 18,000 in Nifty and 42,000 in Bank Nifty. 
Apologies for the delay! Catch you next week!
Post your comment
No comments to display