Weak Global Cues! Wait for ATH Continues - Pre Market Analysis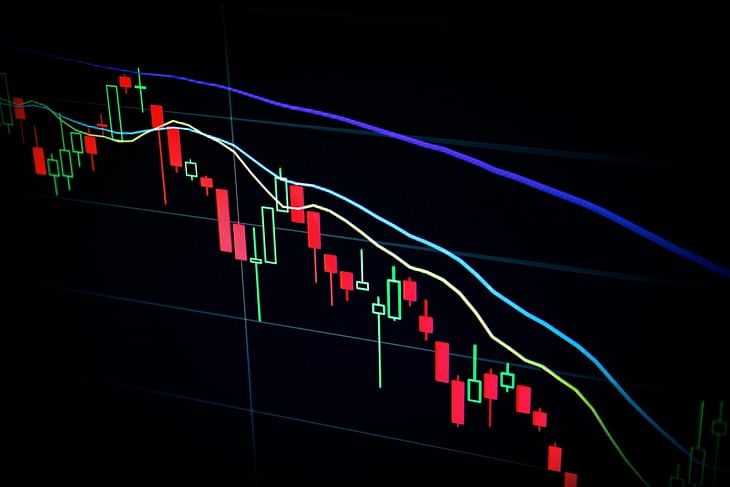 Here are some of the major updates that could move the markets today:
Stocks
Carlyle to offload its entire stake in internet logistics firm Delhivery through a block deal.
The Board of NTPC is scheduled to meet on June 24 to consider and approve the issue of bonds up to Rs 12,000 crore.
Nest and TCS expand strategic partnership to provide enhanced member experience. The contract value was signed for £840 million with an initial tenure of 10 years.
LTIMindtree today launched Canvas.ai, an enterprise-ready generative AI platform designed to accelerate the concept-to-value journey for businesses using mindful AI principles.
Zee Entertainment has reached a settlement with markets regulator SEBI with respect to alleged insider trading norm breach in 2019, and has paid Rs 7 lakh towards the same.
What to Expect Today?
NIFTY opened with a gap-up at 18,853 and tried moving up. There was a proper rejection and a dip. The dip was bought and a rally followed. NIFTY closed at 18,857, up by 40 points or 0.21%.
BANK NIFTY opened with a small gap-up at 43,902 and took resistance at 43,940. The index came down to 43,700 and there was a bounce. BN closed at 43,859, up by 93 points or 0.21%.
IT closed 0.33% in the green.
The US markets closed lower yesterday. The European markets also closed in the red.
The Asian markets are trading mixed with Nikkei trading flat. Chinese markets and Hang Seng remain closed on account of the Dragon boat festival.
The U.S. Futures and European futures are trading in the red.
SGX NIFTY is trading lower at 18,870.
All the factors combined indicate a flat to gap-down opening.
NIFTY has supports at 18,790, 18,755, 18,710 and 18,685. We can expect resistances at 18,890, 18,950 and 19,000.
BANK NIFTY has supports at 43,680, 43,500, 43,430 and 43,265. Resistances are at 43,940, 44,000 and 44,100.
NIFTY has the highest call OI build-up at 19,000. The highest put OI build-up is at 18,800. PCR is 1.05.
BANK NIFTY has the highest call OI build-up at 44,000. The highest put OI build-up also is at 43,500. PCR is 0.9.
INDIA VIX is at 11.3.
Foreign Institutional Investors net-bought shares worth Rs 4,000 crores. Domestic Institutional Investors net-bought shares worth 500 crores.
The market broke the pattern of alternate red and green days with a positive close yesterday.
Bank Nifty remained range-bound yesterday. Hope you remember that we were discussing the levels 43,680 on the downside and 43,940 on the upside. The index consolidated between these levels.
Nifty also was confined to a range but there were trending moves. That would have made option buyers happy along with option sellers. However, lower VIX is a concern for non-directional option sellers.
As we discussed yesterday, we can have a positional short view on the market if BN moves below 43,400. Wait for the market to sustain below the level. At the same time, we cannot easily short Nifty if we see the index below 18,685 as the index is strong now. 18,550 could be a point of reversal.
On the upside, I will watch all-time high for Nifty and 44,000-44,200 zone in BN. If look at the hourly chart, 44,170 is a major level.
NIKKEI is trading flat now. Australian market is trading more than 1% in the red. There was negativity in the US markets after Powell said that higher interest rates are necessary to curb inflation. Usually, we have seen recovery moves happening the next day.
I will watch 18,755 on the downside in NIFTY. 18,900 can be watched on the upside.
Tune in to marketfeed Expiry Day Live Trading today on our Youtube Channel!
Follow us on the marketfeed app's Signal section to get real-time updates from the market. All the best for the day!
Post your comment
No comments to display