Wall Street Moves Down - Pre Market Analysis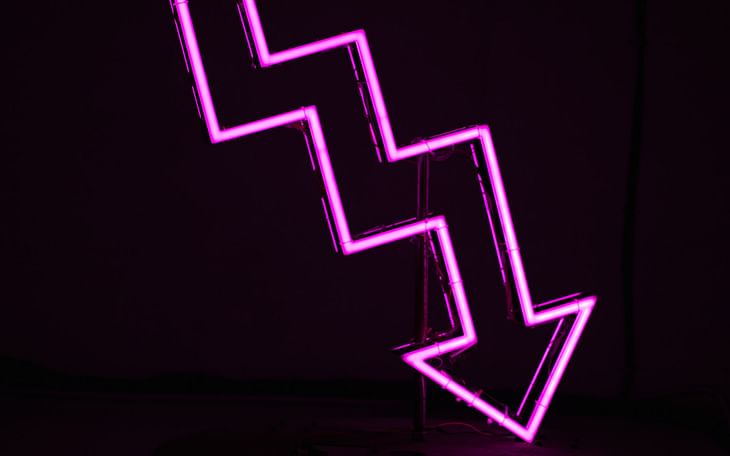 Here are some of the major updates that could move the markets today:
Stocks
Ambuja Cements' standalone net profit rose by a marginal 1.6% to Rs 502 crore for the three months ended March. Revenue from operations jumped 8% to Rs 4,256 crore for the quarter under review.
Adani Total Gas reported a consolidated net profit of Rs 98 crore for the quarter ended March, up 21% over previous year period
Promoter Baring Private Equity Asia has offloaded 3.5% stake in Coforge Ltd through the open market for Rs 887 crore.
DC Shriram has reported a 53% fall in net profit at Rs 187 crore for the fourth quarter, while revenues fell 3% to Rs 2,720 crore.
Godrej Consumer Board will consider a proposal of raising of funds by way of issuance of NCDs aggregating to an amount upto Rs 5,000 crore in one or more tranches.
What to Expect Today?
NIFTY opened with a gap-up at 18,126 yesterday and had a phase of bullish consolidation. There was rejection towards the end and NIFTY closed at 18,147, up by 83 points or 0.46%.
BANK NIFTY opened with a gap-up at 43,410. There was resistance faced around 43,500. With the down-move towards the close, BNF ended the day at 43,352, up by 118 points or 0.27%.
FIN NIFTY opened with a gap-up at 19,235 and traded within the range of the first candle. There was a long upper wick for the first 15-m candle. FIN NIFTY closed at 19,208, up by 45 points or 0.24%.
IT moved up by 1.14%.
The US markets fell by more than 1% yesterday. The European markets also moved down.
The Asian markets are trading in the red except for Nikkei.
The U.S. Futures and European futures are trading flat to green.
SGX NIFTY is trading lower at 18,140.
All the factors combined indicate a gap-down opening.
NIFTY has supports at 18,110, 18,000 and 17,955. We can expect resistances at 18,180, 18,200 and 18,225.
BANK NIFTY has supports at 43,265, 43,000, 42,850 and 42,600. Resistances are at 43,500, 43,680 and 44,000.
FIN.NIFTY has supports at 19,100, 19,045 and 18,975. We can expect resistances at 19,200, 19,285 and 19,320.
NIFTY has the highest call OI build-up at 18,200. The highest put OI build-up also is at 18,000.
BANK NIFTY has the highest call OI build-up at 43,500. The highest put OI build-up also is at 43,000.
INDIA VIX spiked by 9% to 11.9.
Foreign Institutional Investors net-bought shares worth Rs 2,000 crores. Domestic Institutional Investors also net-bought shares worth 400 crores.
Even after the cool-off following JP Morgan taking up bank assets, the fears of banking crisis have extended and the US markets fell yesterday. There is uncertainty ahead of the Fed interest rate decision.
Note that the VIX spiked up by nearly 10% and as a result, option sellers got better premiums yesterday. It was a surprise as VIX went higher at the opening when it was a gap-up opening.
Crude oil prices fell by 5% yesterday. Let us see the impact of tonight's Fed decision on prices. Anyway, lower crude oil prices can support our market.
Fed interest rate decision will be out tonight. Will there be a pause or hike is the question. The probability is for another hike and it could be the last hike in the cycle. There have been nine hikes recently. Note that there is fear of recession as well.
FIIs are continuing to be net-buyers and the figure also is sizeable.
Stay cautious on the overnight positions taking event into account.
I will watch 18,035 on the downside in NIFTY. 18,180 can be watched on the upside.
We know that it is late for Pre Market Analysis. Technical issues delayed posting the report in the morning. Apologies for the inconvenience.
Follow us on the marketfeed app's Signal section to get real-time updates from the market. All the best for the day!
Post your comment
No comments to display