Wall Street In Red But Asia In Green - Pre Market Analysis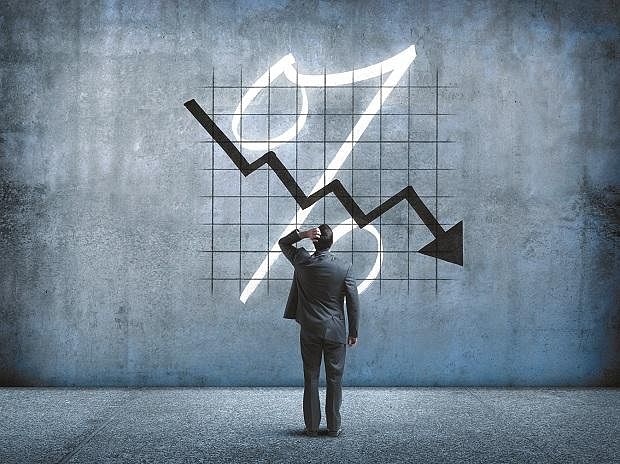 Here are some of the major updates that could move the markets today:
Stocks
Japanese multinational conglomerate Softbank Group is looking to sell shares worth Rs 600 crore in Delhivery through block deals on Wednesday, according to reports.
NTPC said it has completed the transfer of 15 renewable energy assets to NTPC Green Energy Limited, a wholly owned subsidiary of the company, through a business transfer agreement, executed in July 2022.
Reliance Industries has incorporated a wholly owned subsidiary named Reliance SOU Ltd to carry on the business of development of properties for commercial use and invested Rs 1 lakh in the equity shares of the subsidiary.
State Bank of India (SBI) has concluded $1 billion through Syndicated Social Loan. This is the first social loan raised by the bank ever.
Aban Offshore has informed the exchanges that the sale of Drillship Aban ICE has been completed.
What to Expect Today?
NIFTY opened flat at 17,398. The index slowly slid down with pace taking up in the second half. NIFTY closed at 17,304, down by 89 points or 0.51%.
BANK NIFTY opened flat at 40,257 and consolidated in the first half. The index outperformed today as well. There was selling pressure and BNF closed at 40,269, down by 38 points or 0.09%.
IT closed 0.85% lower.
The US markets and European markets moved down yesterday.
The Asian markets are trading in the green.
The U.S. Futures and European futures are trading mixed, flat to green.
SGX NIFTY is trading at 17,375 indicating a gap-down opening.
NIFTY has supports at 17,260, 17,180 and 17,085. We can expect resistances at 17,425, 17,550 and 17,600.
BANK NIFTY has supports at 40,075, 40,000, 39,800 and 39,600. Resistances are at 40,360, 40,525, 40,665 and 40,880.
NIFTY has the highest call OI build-up at 17,400. The highest put OI build-up is at 17,000.
BANK NIFTY has the highest call OI build-up at 40,500. The highest put OI build-up also is at 40,000.
INDIA VIX is at 14.
Foreign Institutional Investors net-sold shares worth Rs 4,600 crores. Domestic Institutional Investors net-bought shares worth 4,600 crores.
Financial stocks outperformed again. There was no 3 PM up-move seen in NIFTY but the financial stocks saw a spike.
India's GDP growth rate for the previous quarter came out at 4.4%. This is lower than the previous data which was at 6.3%. However, there was a higher base. Still, the figure is lower than the estimate by RBI that was 4.7%. GDP data is less likely to affect the market.
Though there was a fall in the US markets, you can see that the Asian markets are trading higher. Let us see if NIFTY derives strength from this factor. But it is 9 consecutive red candles in Nifty!
Looing at OI, the highest call OI build-up has shifted from 17,600 to 17,400 seeing bearishness in NIFTY.
There are some important data coming up; Britain Manufacturing PMI, US PMI and Germany CPI.
I will watch 17,260 on the downside in NIFTY. 17,425 can be watched on the upside.
Follow us on the marketfeed app's Signal section to get real-time updates from the market. All the best for the day!
Post your comment
No comments to display