Volatility Is Back! Pre Market Analysis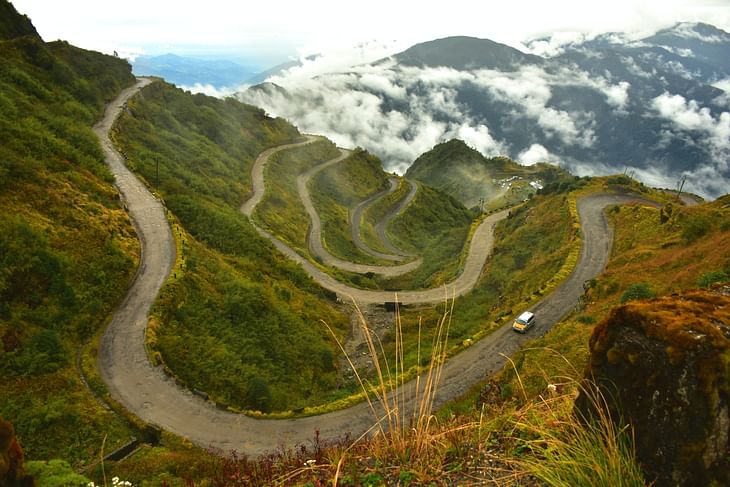 Here are some of the major updates that could move the markets today:
Stocks
Sula Vineyards will make its debut on the bourses on Thursday.
Reliance Industries will acquire German firm Metro AG's wholesale operations in India for Rs 2,850 crore as it seeks to strengthen its dominant position in India's mammoth retail sector.
Bandhan Bank has received binding bid of Rs 801 crore from asset reconstruction company, on security receipt consideration basis, for its written-off portfolio with outstanding of Rs 8,897 crore.
Adani Power said it has received a B score for climate change transparency from CDP (Carbon Disclosure Project) for 2022. This is higher than the global and Asia regional average of C, and same as the thermal power generation average of B.
Bharat Forge has commenced supply of forgings utilizing green steel, manufactured and supplied by Saarloha Advanced Materials, a part of the Kalyani Group.
What to Expect?
NIFTY opened with a gap-up at 18,446 and started falling. There was a sudden fall in the second half reminding us of the old volatile days. NIFTY closed at 18,199, down by 186 points or 1.01%.
BANK NIFTY opened with a gap-up at 43,556, faced resistance at 43,600 and fell. 43,000 was broken and there was a quick down-move. BNF closed at 42,618, down by 742 points or 1.71%.
IT moved up by 0.5%.
The US markets and the European markets rallied.
The Asian markets also are trading higher.
The U.S. Futures and European futures are trading in the green.
SGX NIFTY is trading at 18,360 indicating a gap-up opening.
NIFTY has supports at 18,160, 18,130 and 18,025. We can expect resistances at 18,255, 18,320, 18,380 and 18,450.
BANK NIFTY has supports at 42,540, 42,350 and 42,000. Resistances are at 42,870, 43,000 and 43,350.
NIFTY has the highest call OI build-up at 18,500. The highest put OI build-up is at 18,000.
BANK NIFTY has the highest call OI build-up at 43,500. The highest put OI build-up is at 42,000.
Foreign Institutional Investors net-sold shares worth Rs 1000 crores. Domestic Institutional Investors also net-bought shares worth 1800 crores.
INDIA VIX spiked to 15.6.
It was an insane day with a huge IV build-up, bloated premium and the big fall we saw. 43K was broken all of sudden and the red candle formed was big.
There was uncertainty regarding the review meeting held by the Health Minister on Covid situation in the backdrop of increasing cases in China and reports that 60% of the Chinese population will be down with Covid soon.
Directional players had a good time yesterday as it was a clear directional day without recovery attempts. The spike in premium was so good that many option prices doubled. There could be a faster decay in the premium as they are high now.
The day-candle is a big red, engulfing the previous candles. But look at how the global markets are performing now. The US markets shot up with positive quarterly earnings from Nike and FedEx.
Almost all the major indices are in the green and we will see a gap-up opening. How strong will be the recovery? Or can bears still sell on rises?
The crude oil prices have come above $80 again but it is not a major spike. The prices rose after an unexpected reduction in the US stockpiles.
I will be closely watching 18,200 on the downside and 18,320 on the upside in NIFTY.
Follow us on the marketfeed app's Signal section to get real-time updates from the market. All the best for the day!
Post your comment
No comments to display