Volatility Continues; 17K Again! - Pre Market Analysis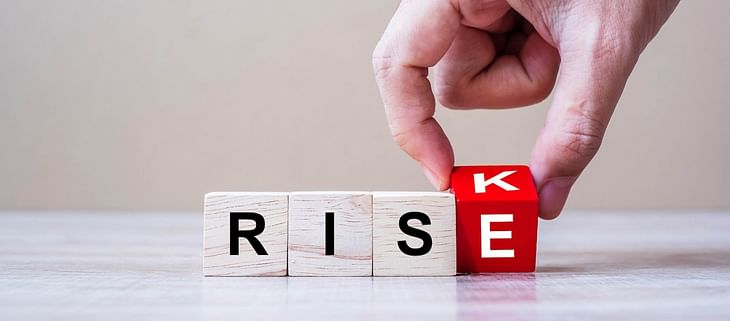 Here are some of the major updates that could move the markets today:
Stocks
Britannia Industries said it has acquired a controlling stake in Kenya's Kenafric Biscuits by subscribing to 51 per cent of the equity share capital of the company while also fully taking over Catalyst Britania Brands. The cost of acquisition was about Rs 9.2 crore.
Vedanta said that its aluminium production increased by 2 per cent to 5,84,000 tonnes in the second quarter of the ongoing fiscal. The company's aluminium production in the corresponding quarter of FY22 stood at 5,70,000 tonnes.
Avenue Supermarts announced standalone revenue for the quarter ended September 2022 at Rs 10,384.66 crore, up significantly by 36 per cent from Rs 7,649.64 crore in same period last year. The total number of stores as of September 2022 stood at 302.
KEC International has secured new orders of Rs 1,407 crore across segments. The transmission and distribution segment received orders from Middle East, while the railways business has bagged an order for signaling & telecommunication works. Its year-to-date order intake now stands at Rs 8,400 crore.
Mahindra & Mahindra Financial Services said the business continued its momentum with disbursement of approximately Rs 4,080 crore, delivering a 110 per cent yearly growth in September 2022, aided by macro tailwinds.
What to Expect?
NIFTY opened with a small gap-down against the expectation of a larger gap. The open price was 17,070. It was a downtrending day with strong fight at 17K. The index finally fell and closed at 16,887, down by 207 points or 1.21%.

BANK NIFTY opened with a small gap-down at 38,446 and moved lower. There was volatile consolidation for four hours and the bears took the index to 38K. BNF closed at 38,029, down by 602 points or 1.56%.
IT closed 0.9% lower.
The US markets shot up yesterday. The European markets also closed higher.
The Asian markets are trading higher. The Chinese markets remain closed.
The U.S. Futures and the European futures are trading higher.
SGX NIFTY is trading at 17,130 indicating a gap-up opening.
NIFTY has supports at 16,900, 16,810, 16,730 and 16,600. We can expect resistances at 17,100, 17,180 and 17,310.
BANK NIFTY has supports at 38,000, 37,700 and 37,500. Resistances are at 38,300, 38,500 and 38,800.
NIFTY has the highest call OI build-up at 17,500. The highest put OI build-up is at 16,700.
BANK NIFTY has the highest call OI build-up at 40,000 and the largest put OI build-up is at 37,000.
Foreign Institutional Investors net sold shares worth Rs 400 crores. Domestic Institutional Investors net bought shares worth 600 crores.
INDIA VIX is at 21.4.
It is extreme volatility the global markets are witnessing. The S&P VIX is almost at 30. The US markets had a strong close yesterday and that will push our markets. They have been falling heavily for the last few days. No market can fall without a pause. However, the up-move was quite strong, with DOW closing 2.7% higher.
As we discussed before, NIFTY was showing reversal patterns both in the weekly and daily charts. There was a hammer in the weekly chart and the day-candle on Friday was a bullish engulfing candle. Yesterday's candle was within the range of the previous day and hence, the bulls had not lost faith. Here comes the gap-up. We will have to see if this gap-up sustains or market loses strength in the coming days with switching global markets.
United Nations has warned the central banks of hiking interest rates rapidly. A UN Agency said that it is wise to halt rate hikes as there is a chance of recession and the poorer countries are being severely affected. They suggested that price caps should be brought on highly profitable energy companies rather than hiking rates to bring stability.
It is FINNIFTY expiry today and you might have noticed that there have been extremely volatile moves on Tuesdays. The index is gaining liquidity and expiry adjustments are common nowadays. So, take extra care, especially towards the close.
The markets will remain closed tomorrow on account of Dussehra. It is better to close positions or stay light by evening as exposure to overnight risks can be dangerous with US VIX at 30.
I will be watching 17,000 on the downside and 17,180 on the upside.
Follow us on the marketfeed app's Signal section to get real-time updates from the market. All the best for the day!
Post your comment
No comments to display