Volatility at All-Time Highs! - Post-Market Analysis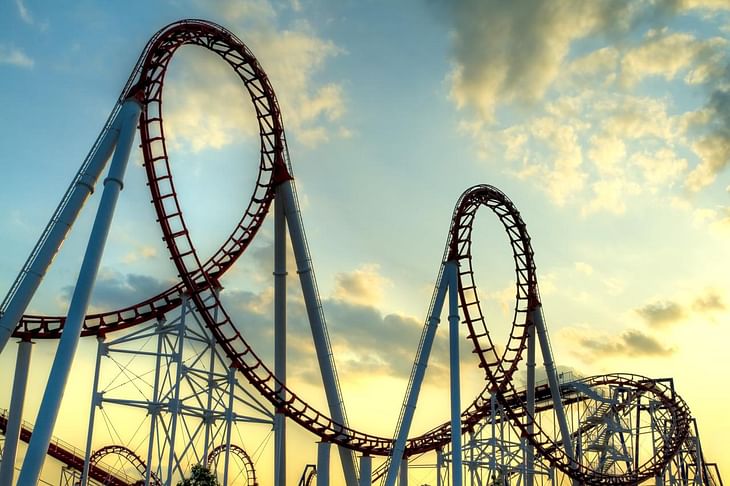 NIFTY started the day at 19,406 with a gap-up of 84 points— hitting an all-time high (ATH) again! The index saw a good profit booking of 120 points and came down to 19,300 round levels. It took support there, shot up again to 19,430 levels to hit an ATH (19,434.15) after crossing the day's high, and finally cooled down. Nifty closed at 19,389, up by 66 points or 0.34%.
BANK NIFTY (BNF) started the day at 45,310 with a gap-up of 152 points. Similar to Nifty, BNF fell down till the 45,000 round levels initially. From there, the index rallied more than 650 points to 45,650 levels, gave a retracement, and finally consolidated towards the end. BNF closed at 45,301, up by 143 points or 0.32%.
All indices except Nifty Auto (-0.48%) and Nifty Realty (-0.18%) closed in green. Nifty PSU Bank (+1.89%) moved up the most.
Major Asian markets closed mixed. Germany's DAX and France's CAC40 are trading in red, while UK's FTSE100 is in the green.
The US markets will remain closed today on account of Independence Day.
Today's Moves
Bajaj Finance (+7.19%) was NIFTY50's top gainer on the back of strong Q1 performance. Bajaj Finserv (+5.8%) also moved up.
Hero Moto Corp (+4.5%) and Harley Davidson announced the debut of their most-affordable X440 in India to take on Eicher's Royal Enfield.
Aster DM Healthcare (+13.5%) surged after reports indicated that private equity firm Fajr Capital is in talks to acquire a majority stake in the company's Gulf business.
Eicher Motors (-6.3%) was NIFTY50's top loser. The stock fell heavily after the Hero MotoCorp announcement of its bike launch.
Shares of Kansai Nerolac Paints turned ex-bonus today.
Markets Ahead
As we've said in the earlier post-market reports, the Indian markets have clearly turned bullish. We are seeing a good rally across most indices and every dip is being bought. For perspective, Nifty rallied nearly 3% or 500 points in just 3 trading days after the breakout. Bank Nifty has surged 1,500 points or 3.3% in 3 days.
On the daily charts, there has been a constant gap up and continuation of the trend without any retracement. The markets need some consolidation or retracement for new buyers to join and the rally to sustain.
Being a weekly expiry on Thursday, we can expect the market to pause or take a retracement to attract fresh buyers. For that, the important supports to watch in Nifty are 19,300 (today's low) and 19,250. The resistance to watch would be 19,500 round levels.
In Bank Nifty, the major support will be the 45,000 round levels and 45,500 could act as an important resistance. But as today's high was made at 45,600 zones, that can also be considered as a strong resistance.
If the support is breached in Nifty, we can expect the index to have a healthy retracement till 19,200 zones. On the upside, the ATH and psychological round levels can be kept as targets.
As today was FIN Nifty expiry, the insane volatility created trouble for all option sellers. There was no decay in puts till the very end and calls were spiking. This is quite normal when India Vix is at low levels and it started to rise. So trade with proper money management and risk in the coming days.
How did FIN NIFTY expiry go? Let us know in the comments section of the marketfeed app.
Post your comment
No comments to display