Volatile Thursday Loading? - Pre-Market Analysis Report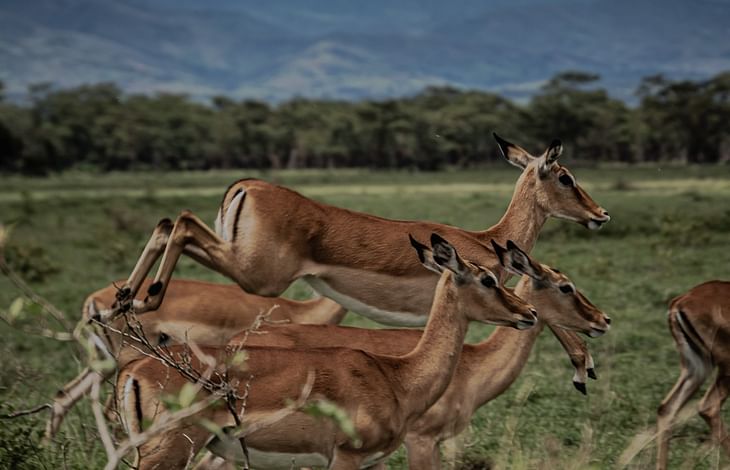 What Happened Yesterday?
NIFTY started the day flat at 19,998 and moved up and down with volatility. After stabilising, it broke the day high just before noon and moved up. Resistance was found at 20,100 levels. NIFTY closed at 20,070, up by 76 points or 0.38%.
BANK NIFTY started the day at 45,471 with a slight gap-down and played around near Tuesday's low. From the support, a 700-point up-move was seen, which took the index up to the 46,000 mark. BANK NIFTY closed at 45,909, up by 398 points or 0.87%.
U.S. markets closed mixed. The European markets closed slightly in the red.
What to Expect Today?
Asian markets are trading in the green, with Japan more than 1% up.
The U.S. Futures are trading slightly in the green.
GIFT NIFTY is trading in red at 20,184.
All the factors combined indicate a gap-up opening in the market.
NIFTY has supports at 20,036, 19,980 and 19,920. We can expect resistances at 20,100, 20,150 and 20,200.
BANK NIFTY has supports at 45,860, 45,635 and 45,470. Resistances are at 46,000, 46,240 and 46,370(all-time high).
NIFTY has the highest call OI build-up at 20,100. The highest put OI build-up is at 19,900. PCR is highly bullish at 1.16.
For next week, BANK NIFTY has the highest call OI build-up at 46,000. The highest put OI build-up is at 45,500. PCR is at 1.27.
Foreign Institutional Investors net-sold shares worth Rs 1,631 crores. Domestic Institutional Investors net-bought worth Rs 841 crores.
INDIA VIX increased to 11.82.
Bullishness was the expectation and BANK NIFTY expiry ended up being super bullish with a 700-point rally from the day's low to 46k.
As we move on to the NIFTY expiry, the market still looks strong. U.S. futures and Asian markets in the green will give some confidence at the opening. The short sellers at 20,100 will be the first resistance.
There is a high put-to-call ratio in the market, which further indicates bullishness. NIFTY the important levels to watch out for on the lower side would be 20,000 and 19,900.
Last week also, we saw good volatility on Thursday due to high speculation from traders on the expiry. If such intraday OI buildups happen, do take those levels as fresh supports and resistances.
HDFC Bank and SBI are on a small breakout, and Reliance is taking support in a long-term trendline in the day chart. Do have an eye out for the heavyweights today!
Hope you have a wonderful trading expiry.
Follow along with Smart Money(NIFTY) and Piggy Bank(BANK NIFTY) trades for the week. You can check out the marketfeed app or our website for trades!
Make sure that you tune in to The Stock Market Show at 7 PM on our YouTube channel. All the best for the day!
Post your comment
No comments to display