Volatile Expiry! September Month Starts in the Red - Post Market Analysis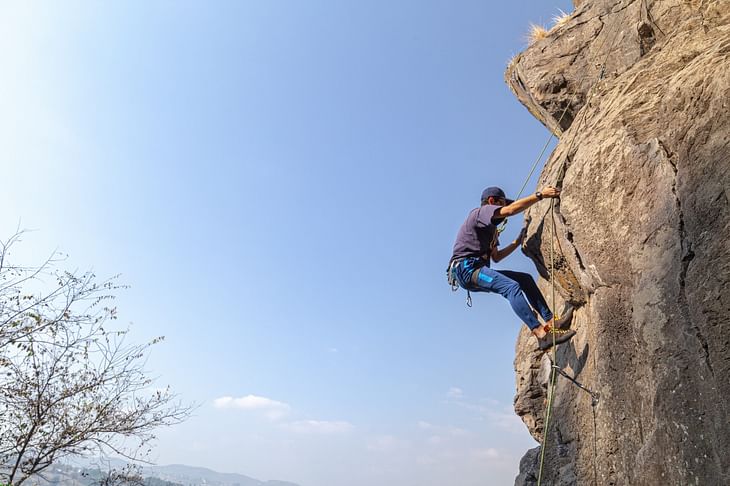 NIFTY opened the day at 17,485, with a gap down of 273 points. Everyone was expecting a sharp recovery similar to Tuesday. Actually, it happened with an up move of 210 pts in the first 70 mins. But then we saw a fall of 225 points from the day high and hit a day low at 17,468. NIFTY closed the day at 17,542, down by 216 points or 1.22%. 
BANK NIFTY started the day at 38,806 with a gap-down of 730 points. The index moved 860 points from the opening low to the day high. It made a false breakout at the previous day's high and fell to take support from 39,000. Bank Nifty ended the day at 39,301 down by 235 points or 0.60%.
It was a mixed close with Nifty Bank (-0.60%), Nifty Finserv (-0.98%), Nifty IT (-1.9%), Nifty Metal (-0.94%), Nifty Pharma (-1.1%), Nift PSU Bank ( +0.71%) and Nifty Realty (+1%) moving the most.
Major Asian markets except for Singapore closed in the red. European markets are trading more than 1% down.
Today's Moves
FMCG heavyweights- ITC (-0.90%), HUL (-2%) and Nestle (-0.97%) have already hit the highest level of 2022 in the July- August months. Now is the chance for Tata Consumer (+3.5%) for a breakout. You can see a beautiful W-pattern in the daily candle chart.
Hindalco (-3.8%) closed as the Nifty 50 Tope Loser with a huge selling volume. However, the stock is still consolidating in the Rs 415-440 range.
M&M (+0.26%), Ashok Leyland (+5.6%) and TVS Motors (+3%) beat street estimates in terms of August sales data. But Maruti (-0.64%) and Tata Motors (-0.89%) missed the estimates.
Hero MotoCorp (+1.3%) moved up on expectations of good sales numbers from the two-wheeler segment.
Ashok Leyland (+5.6%) hit a four-year high after bagging an order for 1,400 school buses in UAE
Reliance (-2.9%) closed in the red as Govt. hiked the windfall tax. ONGC (-2.8%) and Chennai Petro (-4%) also moved down.
Bharti Airtel (+1.1%) introduced next-gen Cloud solutions ahead of the 5G launch.
BEL (+4.3%) signed an agreement with a UK company to manufacture high-energy scanning systems in India.
Dish TV (+19%) closed near the 20% Upper Circuit as Chairman prepares to exit. Yes Bank which holds a 25% stake in the company has been pushing for a board reconstitution.
Shares of ZEEL (-4.7%) fell on reports of CCI investigation over the Sony deal.
NCC (+3%) ended in the green after winning an order worth Rs 292 crore.
Compucom Software (+9.4%) secured orders worth Rs 58 crore for the installation of computer systems in schools.
Share of SpiceJet (-3.2%) moved down after quarterly loss widened in Q1FY23.
Markets Ahead
According to the GDP data that came out yesterday our economy expanded 13.5% in the first quarter. But the numbers were below estimates.
Today, Nifty opened with a huge gap down and bounced back in the initial session. But, as everyone started to square off their positions morning itself, it started moving down.
The daily candle is a green one on an opening basis, but with a huge wick on the upper side. But the market condition is still good since we are trading well above 17,450. Due to the weekly expiry and the previous day's fantastic rally, volatility was obvious. I will be watching three levels on the upper side 17,600, 17,725 and 17,780. Supports are expected at 17,450, 340 and zone around 17,200.
One interesting thing to note is that, unlike Nifty, Bank Nifty traded within the opening levels throughout the day. 
Today India reported the August GST collection at Rs 1.43 lakh crores. In July 2022 GST revenue was Rs 1.48 lakh crores.
GST revenues for August 2022 are 28% higher on a YoY basis. Monthly GST revenues are more than Rs 1.4 lakh crore for six months in a row.
Moody's cut India's 2022 GDP growth forecast to 7.7% from 8.8%
India August S&P Global India PMI Manufacturing at 56.2 vs 56.4 Previous.
U.K posted August Manufacturing PMI at 47.3 vs 46.0 previous vs estimate of 46.0
Eurozone August Manufacturing PMI at 49.6 vs 49.7 previous vs Estimate of 49.7.
I have a funny question today. If you are writing an autobiography based on your stock market journey, what will be the name of that book? Let us know in the comments section of the marketfeed app!
Post your comment
No comments to display